It's been almost three months since heavily touted heavyweight prospect Daniel Dubois lost his unbeaten pro record to Joe Joyce in quite a painful fashion.
Not a guy who seeks attention or goes on social media, Dubois has not been heard from since taking a knee and being stopped after suffering that nasty, potentially career-ending eye injury.
But now, as per Sportsmail, Dubois is set to change trainers, and he has been given the all-clear to fight again in April.
As per The Mail article, Dubois is set to ditch trainer Martin Bowers and begin working with Mark Tibbs. Bowers will remain on as Dubois' manager.
Also, doctors who have examined the 23-year old's eye told him this morning that he can return to the ring in April if he chooses to do so. Thankfully, then, there is no permanent damage to Dubois' eye.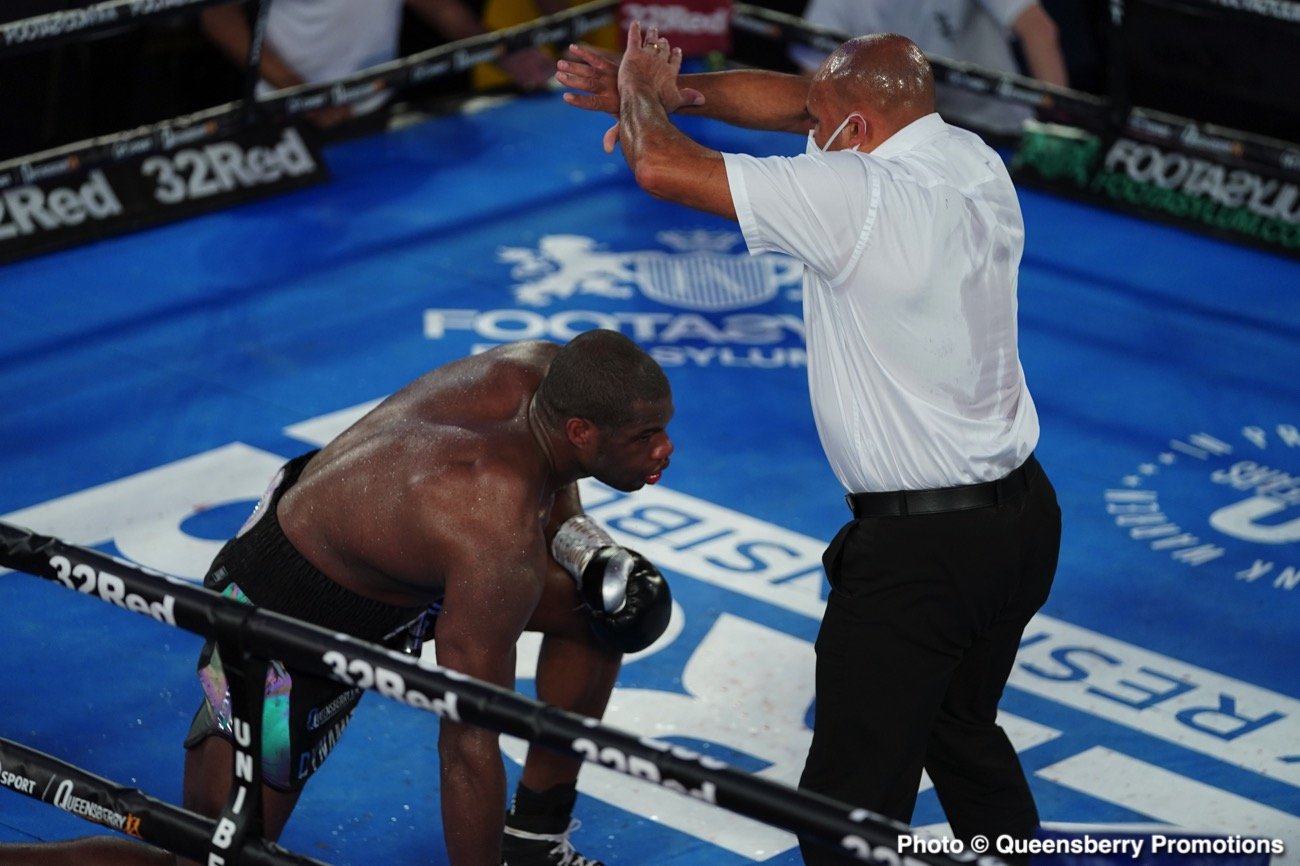 Tibbs is a well known and respected trainer who also works with Billy Joe Saunders. Dubois has been back in the gym training, yet he is not set to resume sparring for another three works while the eye continues to heal fully.
It remains to be seen if Dubois will return to the ring in April or if he will come back at a later date.
The loss to Joyce was a hard defeat, a punishing defeat, and one that showed Dubois' shortcomings. Dubois was simply unable to deal with Joyce's left jab; this a constant weapon in the fight.
At age 23, Dubois, 15-1(14), has plenty of time in which to learn and correct his faults, but there will be a lot of work to be done.
Can the big-punching destroyer, who found out against Joyce that power alone is not enough, bounce back and go on to realize his enormous potential?
Prior to the Joyce loss, fans, experts, and fellow fighters were certain "Dynamite" had all the ingredients to go all the way.
Maybe this will still prove to be the case. It will be interesting to see what Tibbs can add to Dubois' game.