Eddie Hearn says Dimitry Bivol will be fighting in April and July in defending his WBA light heavyweight title in what he says will be two "good fights" in two different countries.
The 30-year-old Bivol (17-0, 11 KOs) hasn't fought since beating Lenin Castillo in October 2019, and he's going to have some rust with that long of a layoff.
Hearn isn't saying who Bivol's opponents will be, but his foe for April could likely be a fringe contender. Having Bivol take on one of the top five guys would be a risky move given how long he's been out of the ring.
Someone Callum Smith would be perfect for Bivol to use as getting the rust out, as this would be a fight that would help keep both guys busy.
Smith is moving up to 175 after his one-sided loss to Canelo Alvarez in December. It would be interesting if Hearn were to throw Callum in with Bivol.
It would give boxing fans a chance to see how well Bivol does in comparison to Canelo against the 6'2″ Smith. If Bivol destroys Smith, he may permanently scare Canelo always from fighting him in the future.
There are already many fans who think Canelo is frightened of facing Bivol or Artur Beterbiev.
If everything goes well for Bivol in his two fights in April and July, he could face the eventual winner of the unification fight between IBF/WBC Artur Beterbiev and the Joe Smith Jr winner vs. Maxim Vlasov fight for the WBO strap. Vlasov and Smith Jr are fighting on February 13th.
Bivol to fight twice in next five months
"Dimitry Bivol, we're planning something bizarre. It's going to surprise a lot of people," said Hearn to Matchroom Boxing. "Two fights, one in April and one in July, both in different countries.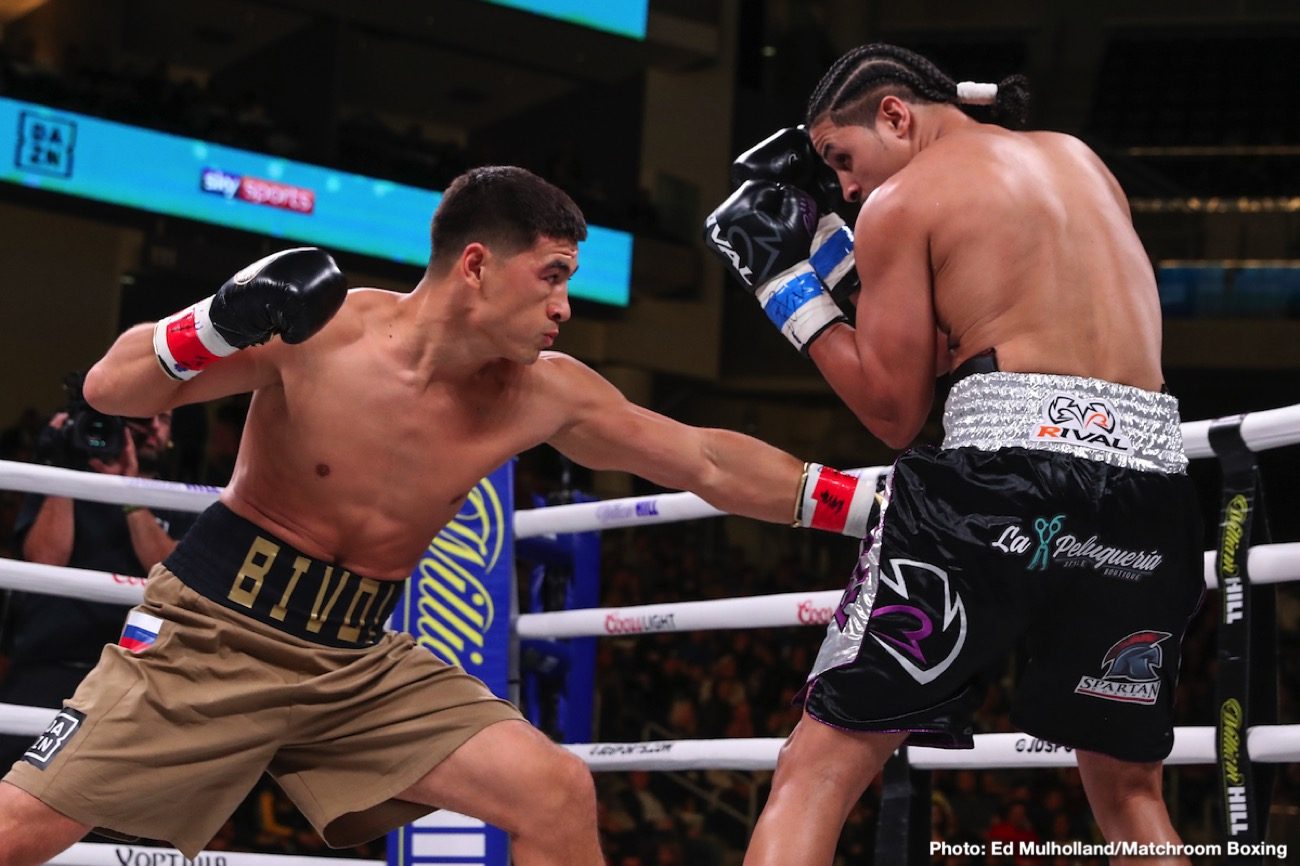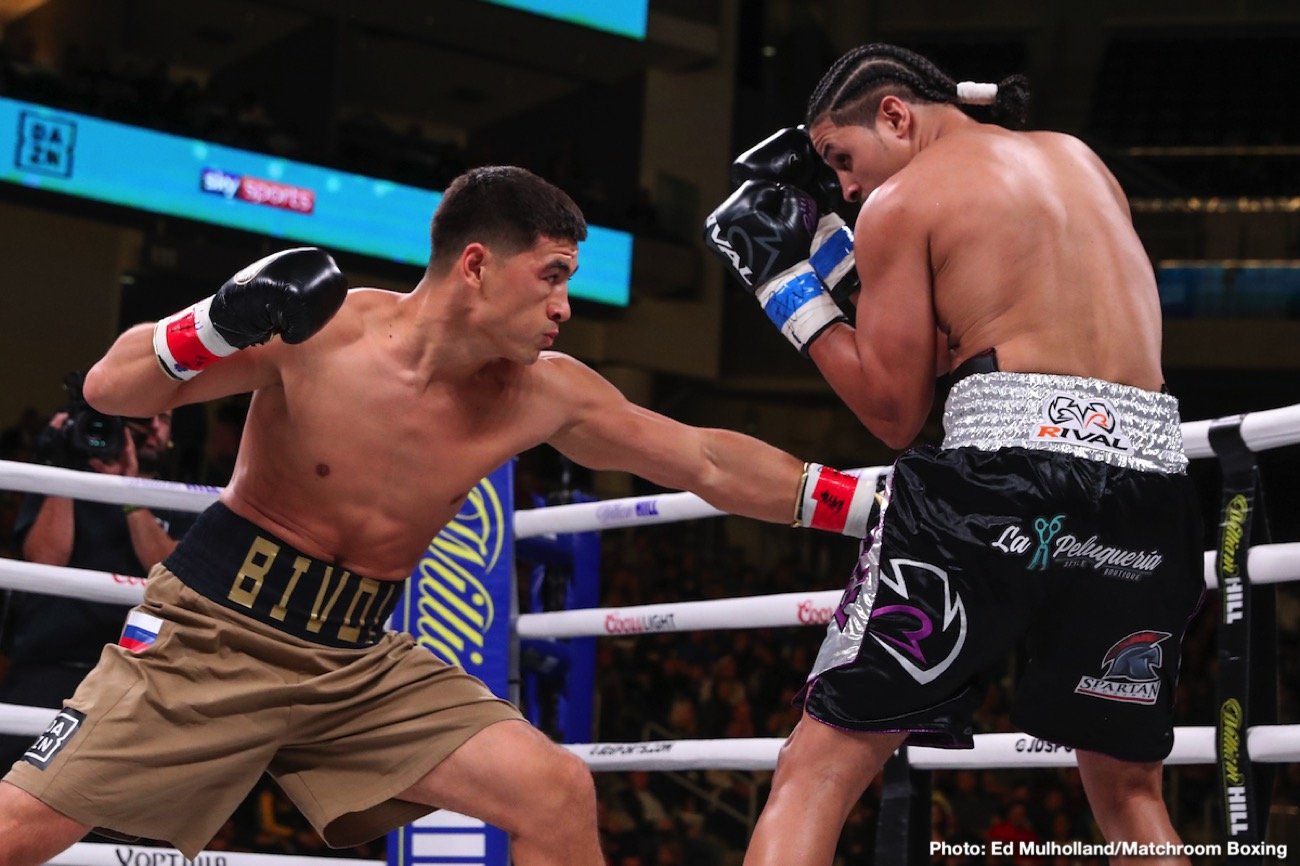 "But two good fights. After a long period of inactivity, Dimitry Bivol looks like he's about to get very busy," said Hearn.
"On February 13th, Joe Smith will face Maxim Vlasov for the WBO version of the light heavyweight title, while in March, Artur Beterbiev will defend his two belts [IBF and WBC]," said Chris Mannix to DAZN.
"Another title holder Dimitry Bivol [WBA champion], has been clambering for a fight against any of them. Who is the best at 175 pounds?"
"You could pick a Russian, and you won't be wrong," said Sergio Mora. "Bivol is a technical machine. He knows how to go forward; he knows how to fight backwards.
"He hasn't knocked anyone out in his last four fights, but we know he has the power. He's just been facing stiffer and tougher competition.
"But when it comes to [Artur] Beterbiev, he's knocked out everyone they've put in front of him. And right now, he's probably the world's most dangerous puncher and most feared puncher.
"So I would have to say, Beterbiev [is the best at 175]. I would inch him out, but it's a close fight if they [Beterbiev and Bivol] ever do fight between two champions."
It would be interesting to see who Hearn matches Bivol against for his April and July fights. For Hearn to be talking about it being something "bizarre," it's got to be someone that fans would want to see.
Of the top 15 in the World Boxing Association's rankings at 175, the only two names that jump out at you are Joshua Buatsi and Gilberto Ramirez.
The rest are a mediocre bunch of contenders that wouldn't have any chance against a highly-skilled fighter like Bivol. Would Hearn be willing to put Buatsi in with Bivol?
It isn't very likely. Buatsi is too limited to have any chance against a technician like Bivol, and it's doubtful that Hearn would want to put him in a situation where he would take a guaranteed loss.
Does Canelo figure in Bivol's future?
"Yeah, I love the 175-pound division, and I think the next 18 months are going to be really exciting," said Mannix.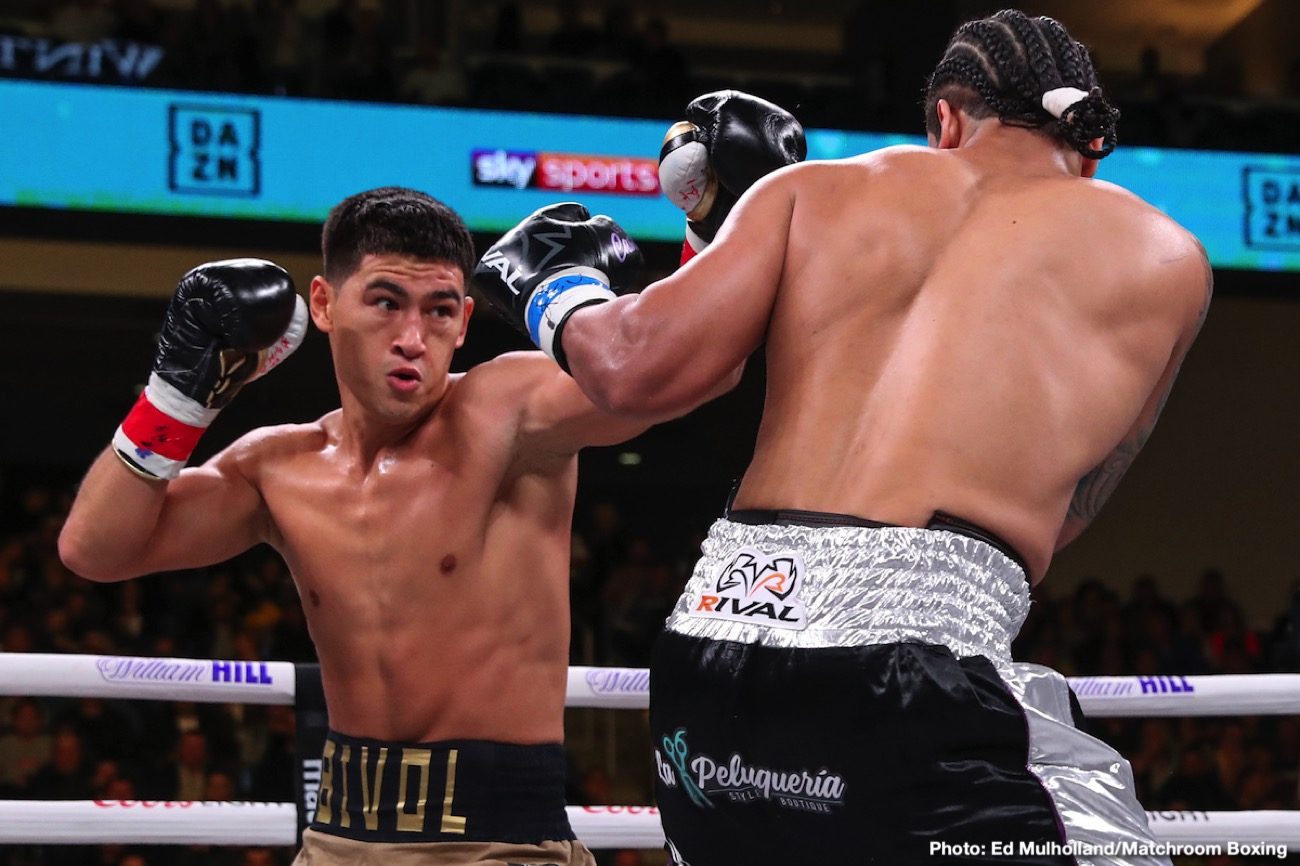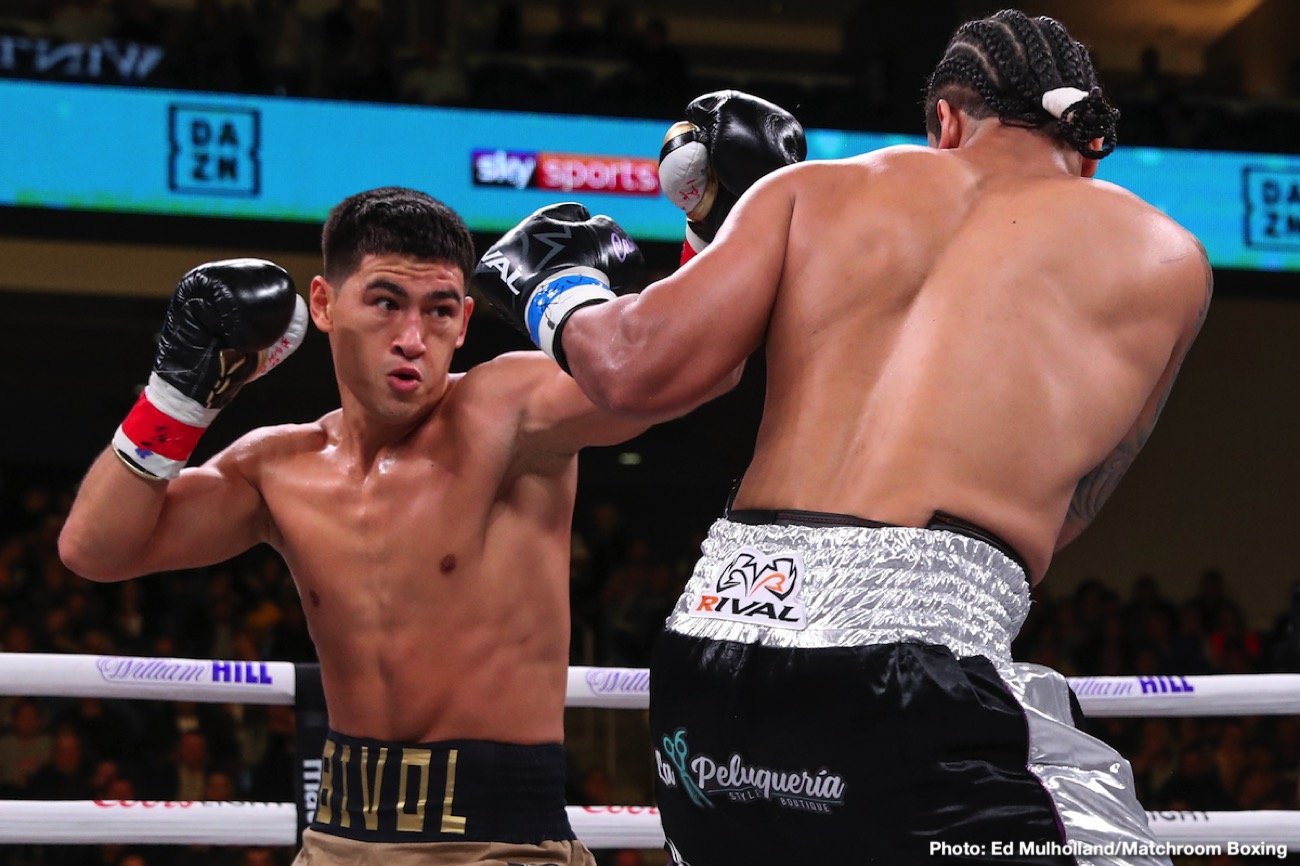 "But I'm going to take Dimitry Bivol as the top guy in the weight class right now. Bivol, as you said, he's got all the skills.
"He fights almost like a middleweight with that skillset. He also has a tremendous jaw.
"You saw in that fight against Joe Smith in one of the later rounds, he got cracked right on the chin, and he took that shot beautifully. So I think Bivol has the chin, he's got the skills, as you mention, and he does have the power.
"I think the next 18 months actually can be great for Dimitry Bivol. No one seems to want to fight him, but I think there's a pathway for him to have an extremely high level in the next year and a half.
"If you look at his next fight, maybe he can find a way to lure Gilberto Ramirez into the ring. Ramirez is a pretty well-known commodity, a former world champion at 168 pounds.
"He's looking for a world title shot at 175. That could be there for Bivol, and then after Joe Smith and Beterbiev unify, Bivol can take on the winner of that before the end of the year.
"And then you go into 2022; what fight might be available to the undisputed light heavyweight champion that isn't all that big?
"I'm talking about Canelo Alvarez. Do you think Canelo would look at those four belts around Bivol's waist and want to take him on in Cinco De Mayo 2022?
"It's been a tough run for Bivol, but I think this next year plus could be really good for him."
If Canelo does agree to fight Bivol, it would have to take place in 2022 after the Mexican star finishes becoming the undisputed champion at 168.
Considering how fast Canelo fled the 175-lb division after beating WBO light heavyweight champion Sergey Kovalev in 2019, it's unlikely that he would agree to face Bivol.
If Canelo wanted any part of Bivol, he would have targeted him to try and capture a world title in 2019 instead of the shot Kovalev.
Bivol would need to move down to 168 to have a chance of fighting Canelo, and even then, he might have to wait a few years before that match could potentially occur.
It's safe to say that if Bivol moved down to 168 and were blowing everyone away, Canelo would never fight him. There's a lot of Mayweather in Canelo when it comes to the careful way he chooses his opponents.
But if Canelo wants to show the boxing public how brave he is, he'll face Bivol and Artur Beterbiev. This writer isn't going to hold his breath for Canelo to take either of those fights.
Great options for Bivol in 2021
"Bivol has had some good names on his resume; Sullivan Barrera, who is a good puncher," Mora said.
"Of course, you talk about Joe Smith; Jean Pascal is another great fighter.
So you talk about championship level fighters that can punch, but he hasn't stopped them, and he hasn't been impressive.
But if he can fight a name like Ramirez, Gilberto 'Zurdo' Ramirez, and he can stop a fighter like that or even have a big win against him, that's how he gets the attention of a Canelo.
Canelo vs. Bivol would be an excellent fight between two boxers/punches, counter explosive fighters; I would love that fight as well. There's a lot of talent at 168 and 175, and Canelo is in the middle of both of them."
"[Gilberto] Ramirez, the winner of Beterbiev – Smith, and Canelo could be a huge stretch for Dimitry Bivol," said Mannix.
The options for Bivol are down to Gilberto Ramirez, Joe Smith Jr, and Artur Beterbiev. None of the other top guys at 175 would have any chance against Bivol.