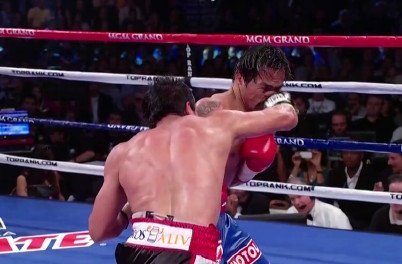 By Rob Smith: Big money makers Juan Manuel Marquez and Miguel Cotto are in a good position to land the November 10th fight against Manny Pacquiao in Las Vegas, Nevada. Cotto and Marquez are sitting pretty due to their previous big pay per view bouts with Pacquiao. One of those two guys are looking good for Pacquiao's next fight. The fighter that is likely on the outs is Tim Bradley, who because of the low PPV results from his recent win over Pacquiao last June, will have a hard time getting a rematch with him.
If you look at the numbers for their fights with Pacquiao it's pretty obvious that the only choice for Pacquiao is Cotto or Marquez instead of Bradley. Pacquiao's win over Cotto in 2009 drew 1.2 million PPV buys, whereas Pacquiao's recent loss to Bradley brought in only 700,000 buys. Pacquiao's fight against Juan Manuel Marquez last November hauled in a huge 1.4 million buys. Those are very good numbers, almost as good as the 1.5 million buys that Floyd Mayweather Jr. got for his fight against Cotto last May.
Pacquiao's promoter Bob Arum is concerned about wanting to make as much money as possible for Pacquiao's next fight, and he would be taking a giant risk if he decides to put him back in with his Top Rank fighter Bradley for a rematch. 700,000 isn't a bad number, especially when it's an in house fight for Arum, but I'm sure he'd much rather get twice that number for a Pacquiao-Cotto or Pacquiao-Marquez rematch.
Arum needs to make sure he can get the most money possible for Pacquiao because there may not be too many big paydays left for the Filipino. If he keeps fighting flat-footed like he's been doing lately, he could have problems no matter who Arum digs up for him.