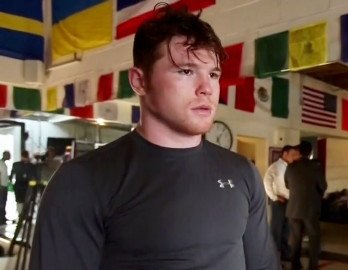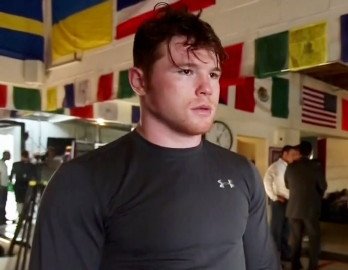 It was kind of sad to see WBA/WBC junior middleweight champion Saul "Canelo" Alvarez (42-0-1, 30 KO's) reduced to bragging about dominating unknown sparring partners on SHOWTIME'S ALL ACCESS Mayweather vs. Canelo. Instead of realizing that he's sparring guys that are not even remotely as good as Maywether, Canelo chose to pat himself on the back by pointing out that some of his sparring partners are unable to handle the punishment they're taking in training camp with him.
Canelo said "It's the word. It's the work. It's the way that we train. They can't keep up. They can't keep up with the work. They get hurt, and that's why they leave."
It might also have to do with Canelo sparring lighter fighters than him. Have you thought about that? If Canelo was sparring with someone 15-20 pounds heavier than himself against someone like WBO cruiserweight champion Marco Huck, I would guess that Canelo might get a little beaten up too.
Being a lot bigger than your sparring partners, and picking guys that aren't even in the same league as Mayweather is naturally going to lead to some one-sided sparring sessions. I just wonder what's going to happen with Canelo when he eventually has to move up to the middleweight division and fight guys that are about the same weight as him. He's fighting a lot of welterweights now, but what happens when he fights middleweights weighing 170+ lbs. like himself.
Will Canelo do as well? WBA middleweight champion Gennady Golovkin would like to fight Canelo, and he recently weighed in at 170 lbs. when he stepped inside the ring for one of his fights. I think it'll be a different story when Canelo fights and spars with guys his own weight.
Canelo is going to be in for a rude awakening on September 14th when he steps inside the ring to fight Mayweather Jr, and discovers that he's not one of his over-matched sparring partners. I expect Canelo to get embarrassed in this fight.