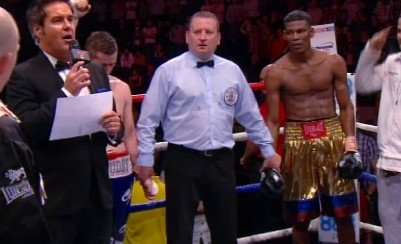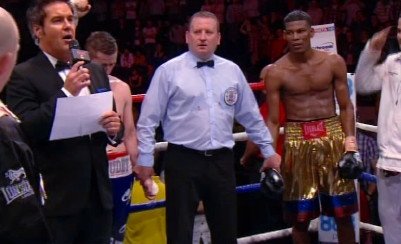 29-year-old light welterweight Breidis Prescott (29-4, 20 KO's) will be facing unbeaten lightweight fringe contender Terence Crawford (19-0, 15 KO's) in a scheduled 10 round bout on the undercard of the Brandon Rios vs. Mike Alvarado bout on HBO at the Mandalay Bay Resort & Casino in Las Vegas, Nevada.
Prescott was supposed to be facing WBA light welterweight champion Khabib Allakhverdiev (18-0, 8 KO's), but he suffered an injury and had to drop out of the card. The Prescott-Crawford fight will be the co-feature on the card.
Crawford's record is a little deceiving. He's got a lot of wins and knockouts, but he's faced weak opposition his entire career, and this is going to be his first real opponent in Prescott. Crawford is a lightweight, and it's going to be interesting to see how he handles getting hit by a guy with more height, weight and power than him.
Crawford can punch, but he's not in the class of Prescott in the power department, and he doesn't have Prescott's jab either.
Prescott has won his last two fights against Francisco Figueroa and Joel Cassiani since being stopped in the 10th round by Mike Alvarado in a fight that he was ahead in going into the last round in November 2011.
Crawford has stopped his last four opponents – Sidney Siqueira, Hardy Paredes, David Rodela and Andre Gorges in 2012, but none of them are even close to being in the same class as Prescott.
The Prescott-Crawford fight should be interesting because both guys will be coming to slug, and there's a lot of unknowns about Crawford due to the weak opposition he's been fed his entire career. Can he handle getting hit by a major puncher like Prescott, and can handle fighting someone as big as Prescott.
For Prescott, is he the same fighter that beat Amir Khan by a 1st round knockout in 2008 or has he slipped a couple of notches in the five years.