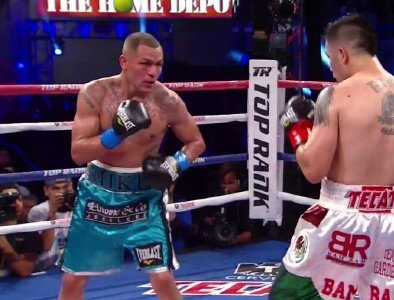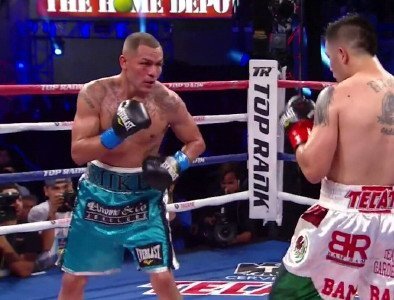 Brandon Rios and Mike Avarado will be going to war on Saturday night in a fight for the interim WBO light welterweight title on HBO at the Mandalay Bay Resort & Casino in Las Vegas, Nevada. The winner of the Rios vs. Alvarado fight will be in line to eventually challenge for the WBO full 140 pound title, which is held at this time by WBO champion Juan Manuel Marquez.
For Rios, it's important that he defeat Alvarado once again in order to get a big money fight against Manny Pacquiao. Rios was supposed to be fighting Pacquiao already, but the plans were changed when Pacquiao was destroyed by Marquez in a 6th round knockout last December. Pacquiao now could end up facing Marquez, the winner of the Alvarado-Rios fight or Tim Bradley in September.
The last time Rios fought Alvarado in October of last year, Rios was able to bludgeon Alvarado with big shots in the 7th round that caused the referee Pat Russell to step in to halt the fight.
Alvarado feels that Russell stopped the fight too soon because he was still attempting to fight back, but it would have taken a miracle for Alvarado to survive that round because he was badly hurt and not holding on the way he should have been to try and buy time to clear his head.
Alvarado has the right combination of power and boxing skills to beat Rios if he stays disciplined and avoids going toe-to-toe too often in the fight. The trick is for Alvarado to pick his spots to land his power punches, and then get away as quickly as possible.
If Alvarado tries to go out and put in another crowd-pleasing performance like he did last October, then the chances are pretty good that he'll lose the fight again. Rios has the power to hurt Alvarado at any time with a big punch, so Alvarado is going to have to be extra careful to keep out of the way of his shots.
Alvarado could end up facing Ruslan Provodnikov if he loses to Rios, whereas Rios will move on to face one of the big three in his next fight – Bradley, Pacquiao or Marquez.