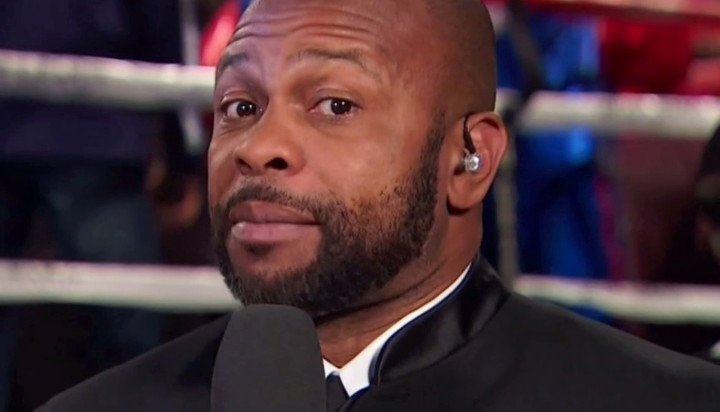 Forget his last twenty or so ring performances, compiled over the last dozen or so years, but it is undeniable how Roy Jones Junior was once a very special fighter indeed. During his prime years of 1993 to 2003, when Jones really did sparkle, the former multi-weight king was the King of Kings, appearing to be all but unbeatable.
If only Jones had retired on top, say after his historically brilliant win over heavyweight titlist John Ruiz. Still, as much damage as Jones has done to his reputation and legacy – did he really get stopped by the likes of Glen Johnson, Danny Green and Enzo Maccarinelli – his extraordinary talent was once undeniable.
Today, Jones is often asked his expert opinion on an upcoming fight or another and recently, when speaking with FightHype, Jones, initially speaking about the talents of Andre Ward, with whom he has been compared to by some, broke down the six great fighters he collectively used as his own blueprint to becoming the marvellous fighter he was.
Jones was, as we know, fast, fast, fast, and powerful and accurate. It looked as though the Pensacola legend was so utterly unbeatable because he was so frighteningly fast, his razor-sharp reflexes seeing to it that he was almost impossible to hit cleanly. Jones' style appeared to be forged from God-given talent, not from studying the form book or the great fighters of yesteryear. Still, when speaking with FightHype, Jones broke down the six greats he says he looked at when attempting to build the Roy Jones we all watched in awe in the 1990s and 2000s.
Jones speaks as fast as he once punched, and it's tough keeping up with everything he says (rivalled as he is by Paulie Malignaggi only in the thousand-words-a-minute stakes!) but the list he fired off was as follows:
Muhammad Ali, Salvador Sanchez, Sugar Ray Robinson, Sugar Ray Leonard, Wilfredo Benitez, Tommy Hearns.
Jones added how there was a little of Marvin Hagler mixed in there also. So these all-time greats make up the "super-six" (or seven) that Jones credits for inspiring him during his once peerless career. And there was a time when Jones' name was deserving of being mentioned along with, even compared to, the immortal Sugar Ray Robinson and the other special boxers he listed.
Jones had the speed of Ali, Robinson and Leonard, he had the one-punch power of Hearns, he hit to the body as effectively as Sanchez on occasion and he was as hard to hit as the peak Benitez was. As for having some Hagler in his style, maybe Jones was referring to the marvellous physical condition he was in back in his prime; Hagler of course never, ever entering a fight out of shape.
Who knows, had Jones, 64-9(46) retired at the very pinnacle (again, after that superb win up at heavyweight) and not suffered as many humbling defeats as he unfortunately did, maybe fans and experts would today be ranking a Jones who retired with an awesome 47-1 record (the sole loss, a controversial DQ to Montell Griffin, being brutally avenged) as one of the top-five greatest fighters in history.
Yes, there really was a time when Jones was THAT good.