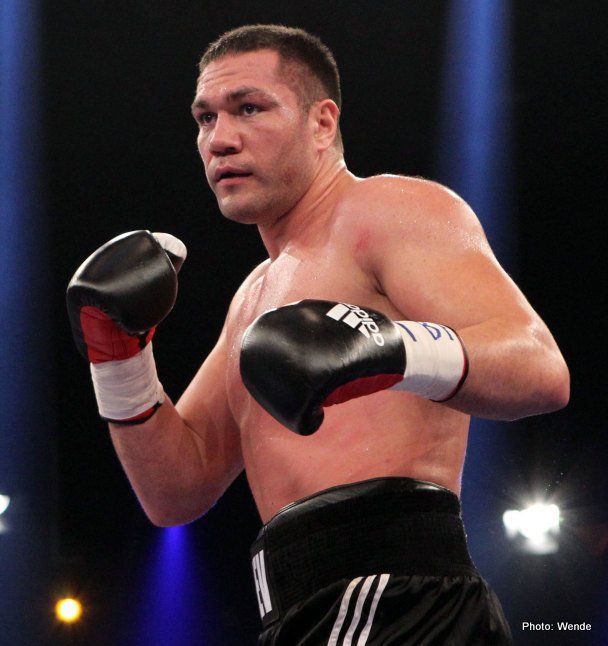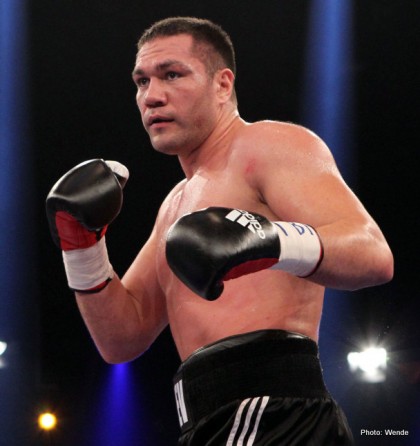 Thank goodness for a Plan-B. Now that former heavyweight king Wladimir Klitschko has retired, thus forever ending any talk of a rematch with Anthony Joshua, AJ is looking at his next fight. And Eddie Hearn, in speaking with Sky Sports, said a fight between AJ and his IBF mandatory challenger Kubrat Pulev is already in place.
Though glitzy Las Vegas is almost certainly out – Joshua-Pulev having nothing of the Big Fight factor to it that Joshua-Klitschko II had – it's good that Joshua will not have to waste time searching for a replacement challenger.
"When the IBF cleared the Klitschko rematch it was under the proviso that if it's not Klitschko it must be Pulev, so we've already got talks in place with Kalle Sauerland," Hearn explained today. "Part of me is quite pleased we can move forward and draw a line under this. There was always the worry with Klitschko's age that we could announce the fight and he could get injured in camp, various bits and pieces like that. A line's drawn, we can move on with our mandatory challenger and move towards more belts in the division."
Hearn also took time to wish Klitschko all the best in retirement; a sentiment many millions of fans have shared today. So, can the once-beaten (by Wladimir) Pulev give Joshua a good fight; even a great fight – can he even defeat him? Hearn, in speaking with The Mail, said that while the venue for the fight is now down to two options – Vegas and Cardiff – Cardiff is "the frontrunner," and that the date will likely be either October 28 or November 11.
36 year old Pulev, a good, strong, capable heavyweight, has won five in a row since being stopped in five rounds by Klitschko in an exciting rumble back in November of 2014 – beating George Arias, Maurice Harris, Dereck Chisora, Sam Peter and, last time out in April, Kevin Johnson.
Pulev hasn't exactly looked great in beating these fighters – Peter and Johnson badly faded – but he can be expected to raise his game against Joshua. Still, AJ, with true stardom expected of him, will almost certainly enter the ring against the Bulgarian "Cobra" as a very heavy favourite to win.
Hearn also informed Sports Mail how his plan is to have Joshua fight again (after the Pulev defence) next February or March, "so he can have three fights in 2018." Though it is dangerous to plan too much in boxing, especially when a heavyweight is involved, Joshua can be expected to stop Pulev and then move onto the big fights with the likes of Deontay Wilder and Joseph Parker.