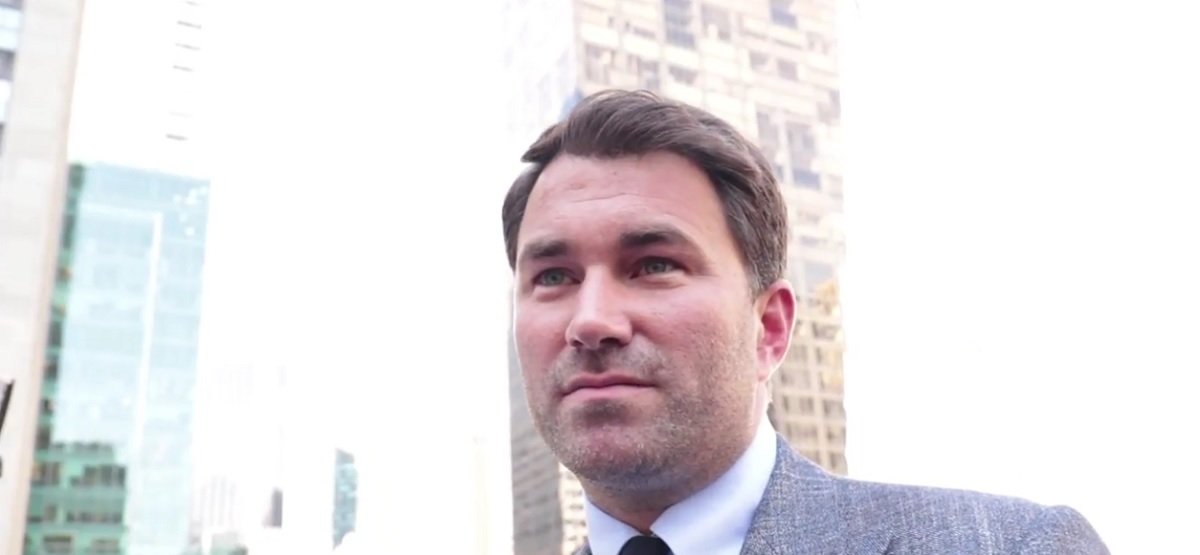 The negotiations have been rumbling on for weeks now and we are still left wondering if rival heavyweight champions Anthony Joshua and Deontay Wilder will fight next; if they will fight at all. AJ promoter Eddie Hearn gave Sky Sports the latest earlier today and he said that there is a good chance Joshua will face WBA mandatory Alexander Povetkin next – if Wilder does not accept the offer that it currently on the table.
"I don't like making deadlines because sometimes it gets people's backs up but at some stage soon we have to make a decision," Hearn said today. "We are close to closing a deal with Povetkin with Robinsky and World of Boxing and once the deal is closed, there is no Deontay Wilder. My dad is out in New York at the moment, and he might meet Shelly [Finkel] today. They have our offer so they have to accept it or move on. It's not a case of if you don't accept this offer the fight is dead, we will just fight Povetkin and carry on our negotiations to the next one. It has to be the next one, or the one after that. Joshua wants to fight. We've got an opportunity to go in September and Josh is keen to fight in that month and if Wilder wants it, it's there. But I do still believe Wilder will take this offer."
Hearn then spoke of how dangerous a fight Povetkin would be for AJ, adding how "Josh could lose to Povetkin and then the Wilder fight is up in smoke." So, will Wilder accept the deal Hearn has put his way? If not it seems it will be Joshua-Povetkin next. But where would the fight take place – in the UK or in Russia? And who would Wilder fight next if it's not the big one with Joshua?
Providing both champions won and retained their respective belts in their next fight, Wilder and Joshua could still fight next year. Fans are willing to wait for this guaranteed explosion, but the clash would not be anywhere near as big if one of the two stars had a loss on their record. Can Wilder and Joshua remain unbeaten until, say, the summer of 2019? Let's hope so.