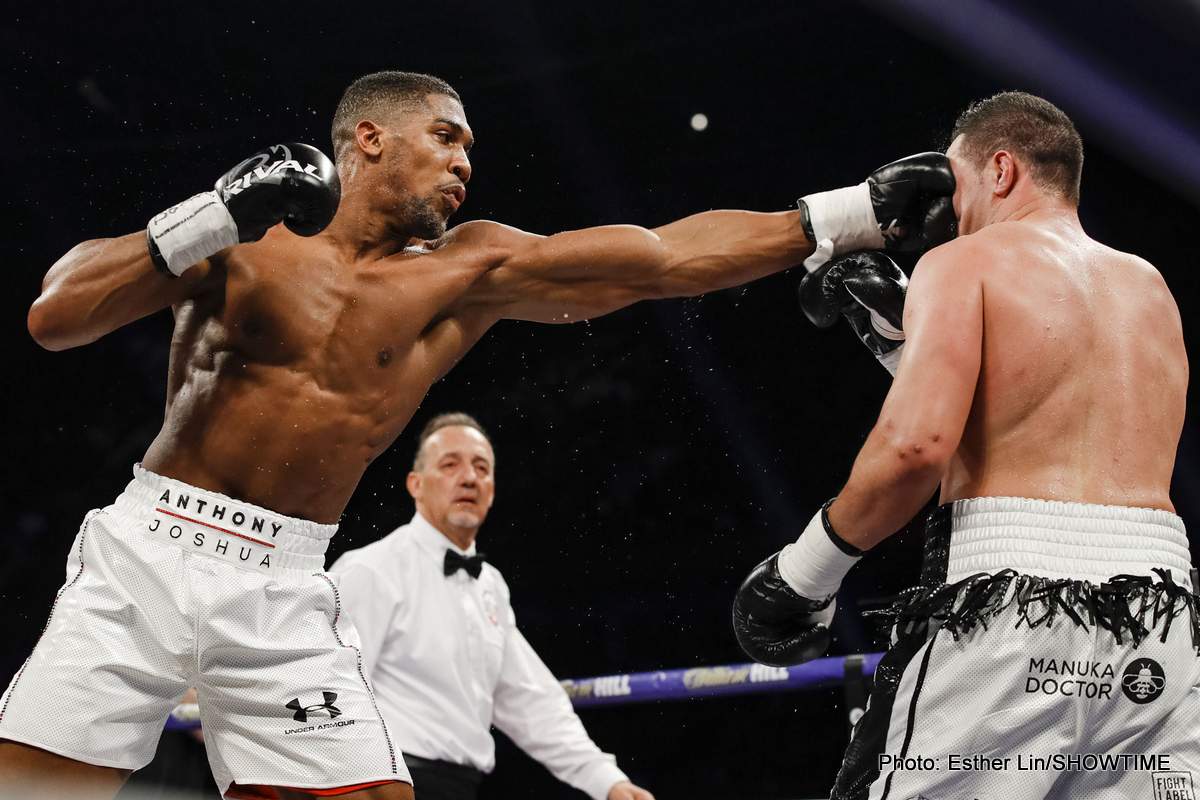 It's not a done deal yet, but a report from ESPN.com says a heavyweight match-up between contenders Joseph Parker and Bryant Jennings is being worked on for August 18 in Atlantic City. A solid, solid fight, this one, between a former world title holder and a former world title challenger, would see two men who are looking to earn a second shot at gold, and this fight could very easily go either way.
Jennings, who lost a reasonably close decision to defending heavyweight king Wladimir Klitschko (in what turned out to be Wlad's final career win before losing back-to-back to British duo Tyson Fury and Anthony Joshua) later lost to Luis Ortiz, the KO defeat marking the only time the skilled Philadelphian has been stopped at pro level. Jennings has won four in a row since, seeing off so-so quality opposition, three of his wins coming via stoppage.
Parker is of course looking to return to the ring for the first time since his March decision loss to AJ, and if he takes on Jennings in his very first comeback fight the New Zealander who held the WBO belt for over a year deserves respect. So who wins if Jennings, 23-2(13) and Parker, 24-1(18) do collide?
A distance fight looks quite likely as both men have both a good chin (Ortiz stopped Jennings, yes, but the Cuban lefty has shown on numerous occasions how dangerous he really can be) and good all-round skills – neither fighter is what you would call a face-first brawler. But who has the better overall skill-set: the New Zealand tough guy or the Philly boxer/puncher?
Again, it's a fine match-up, one that makes sense on a number of levels, and if the fight gets signed both men deserve a deal of credit. The winner would be a big step closer to another world title shot and he will have earned it.
Jennings is the older man at 33 to Parker's 26, but will youth be served, or does Jennings perhaps hold a slight edge in experience? Fans of both fighters will be able to make a realistic claim that their guy wins.