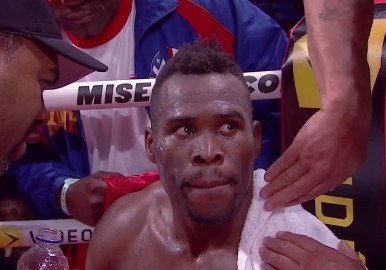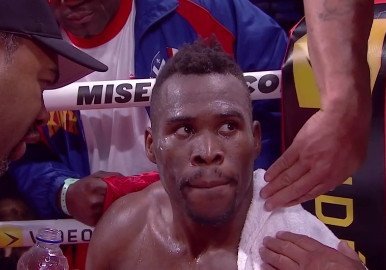 Adonis Stevenson (20-1, 17 KO's) may be moving up a class tonight in taking on WBC light heavyweight champion Chad Dawson (31-2, 17 KO's) in a crucial fight in his career, but he's not worried at all about being out of his league in this fight.
The 35-year-old Stevenson expects to be able to knock the 6'1" Dawson out just like he's been doing with his opponents from the super middleweight. Stevenson doesn't see any difference. He believes he'll hurt Dawson just like hurt guys from the 168 lb. division.
Stevenson said to RingTV "He'll panic once I hit him. I'm not going to chase the knockout. I'm going to let my hands go and it will come." Ring.tv
It might not take a hard shot from Stevenson to send Dawson into the panic mode tonight in their fight at the Bell Centre in Montreal, Canada. Stevenson just missing with one of his big left hand shots could be enough to send Dawson into full retreat. Dawson doesn't like to get hit and with his knockout loss to Andre Ward last September, he might be less than willing to want to mix it up with a fighter as strong as Stevenson.
Dawson has a good enough jab to control the action if he's able to keep the 5'11" Stevenson from getting in punching range. The problem is it's going to be difficult to keep Stevenson out of range for the full 12 rounds if all Dawson has is a jab to keep him away. Dawson will have to mix it up a little bit if he wants to win the fight. He can't have his mental lulls where he loses concentration in this fight because if he does, he's going to get knocked out.
If Dawson gets lazy or loses interest at any point in this fight, Stevenson could take him out with some big shots. Stevenson's hand speed is going to be a problem for Dawson because he doesn't handle fast punches well. It's going to be difficult for Dawson to get the better of Stevenson in the exchanges just as it was for Dawson in his loss to Jean Pascal in 2010 because can't handle the fast incoming shots.