Oscar De La Hoya of Golden Boy Promotions is waiting for confirmation by DAZN for the fight between middleweight contenders Jaime Munguia (36-0, 29 KOs) and Maciej Sulecki (29-2, 11 KOs) for April 23 or 24th in Florida.
It'll be an interesting fight if DAZN gives the green light to it, as Munguia, 24, is a former WBO 154-lb champion with a lot of punching power. We'll see if DAZN agrees to this fight.
There are better match-ups out there for Munguia than Sulecki obviously, but they'd be risky for him.
Boxing fans would obviously prefer to see Munguia fight Sergiy Derevyanchenko or Chris Eubank Jr, but those would be toss-up fights for Jaime.
Sulecki, 31, is a two-time middleweight world title challenger with a lot of talent. He's coming off a 10-round unanimous decision over Sasha Yengoyan last August.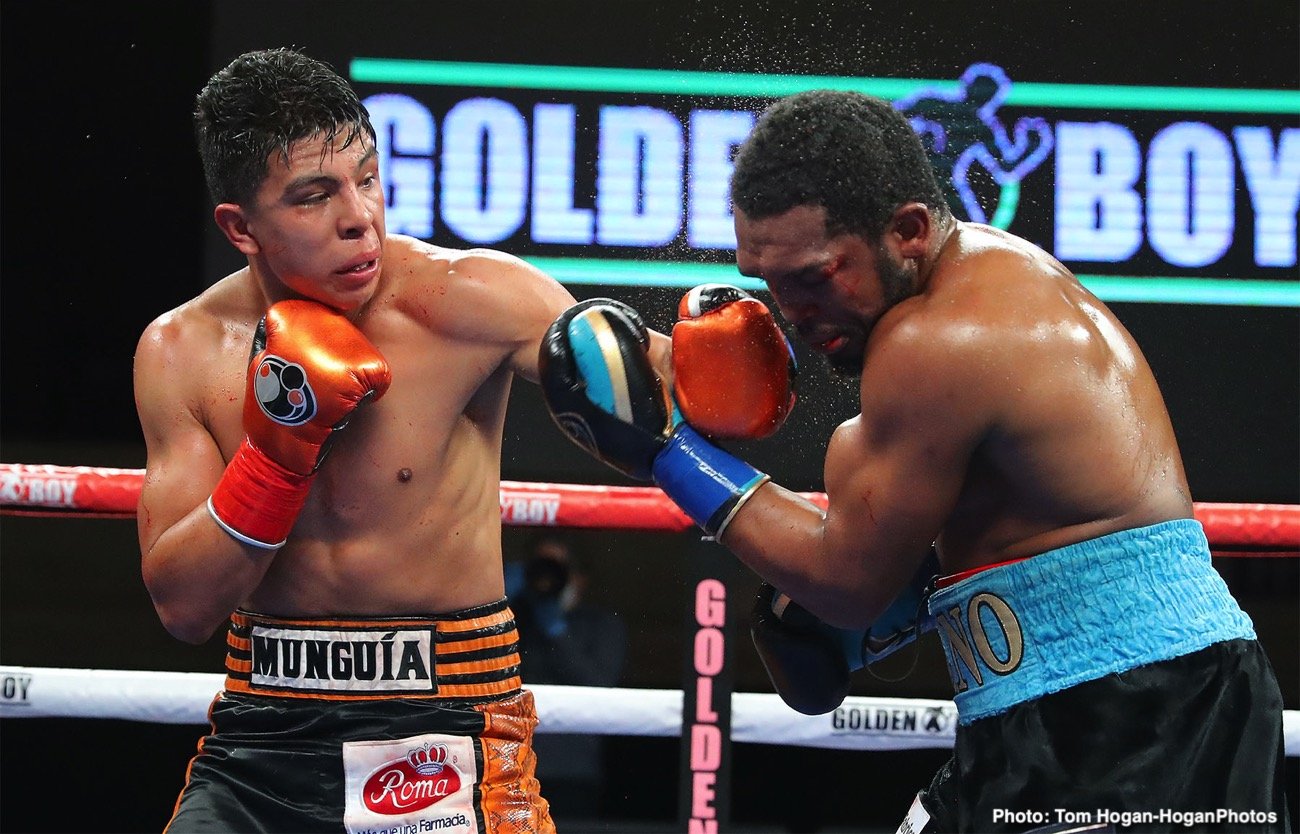 Before that, Sulecki lost to WBO middleweight champion Demetrius Andrade by a 12 round unanimous decision in June 2019.
"Munguia-Sulęcki likely April 23rd or 24th, per sources. Florida emerging as a frontrunner, though details still being worked out," said Chris Mannix @SIChrisMannix.
"Next up is Golden Boy Boxing champ Jaime Munguia1. Waiting on DAZN for the final confirmation and it's on. Can't wait for April to see our star in the making," said Oscar De La Hoya @OscarDeLaHoya.
Right now, it's early to be calling Munguia a star in the making, as he looked to have gotten a bit of a gift in his fight against Dennis Hogan in April 2019 in Monterrey, Mexico.
Boxing fans are still complaining about the results of that fight, with many believing that Hogan got robbed. If De La Hoya wanted to given DAZN a good fight, he'd bring Hogan back for Munguia to fight in a rematch.
It's important that Munguia show the fans that he's better than Hogan because of the controversy over his win against the Irish fighter is following him around like a skunk.
What makes Munguia look even worse is the ease with which WBC middleweight champion Jermall Charlo defeated Hogan in December 2019 in stopping him in the seventh round.
It's hard to take Munguia seriously right now as a "star in the making," as De La Hoya calls him, with the controversy surrounding his 'win' over Hogan following him.
"What a great successful show Saturday night. Very surprised DAZN had not one executive that night witnessing a star in the making.
"Looking forward to Jaime Munguia, Gilberto 'Zurdo' Ramirez [and] Ryan Garcia dates. Let's go," said De La Hoya.
Who knows why no one from DAZN didn't show up for the Vergil Ortiz Jr vs. Maurice Hooker fight last Saturday. It was a good fight, obviously.
I know that boxing fans wanted to see Vergil fight someone better than Hooker, who was recently knocked out by Jose Ramirez and hadn't fought in two years.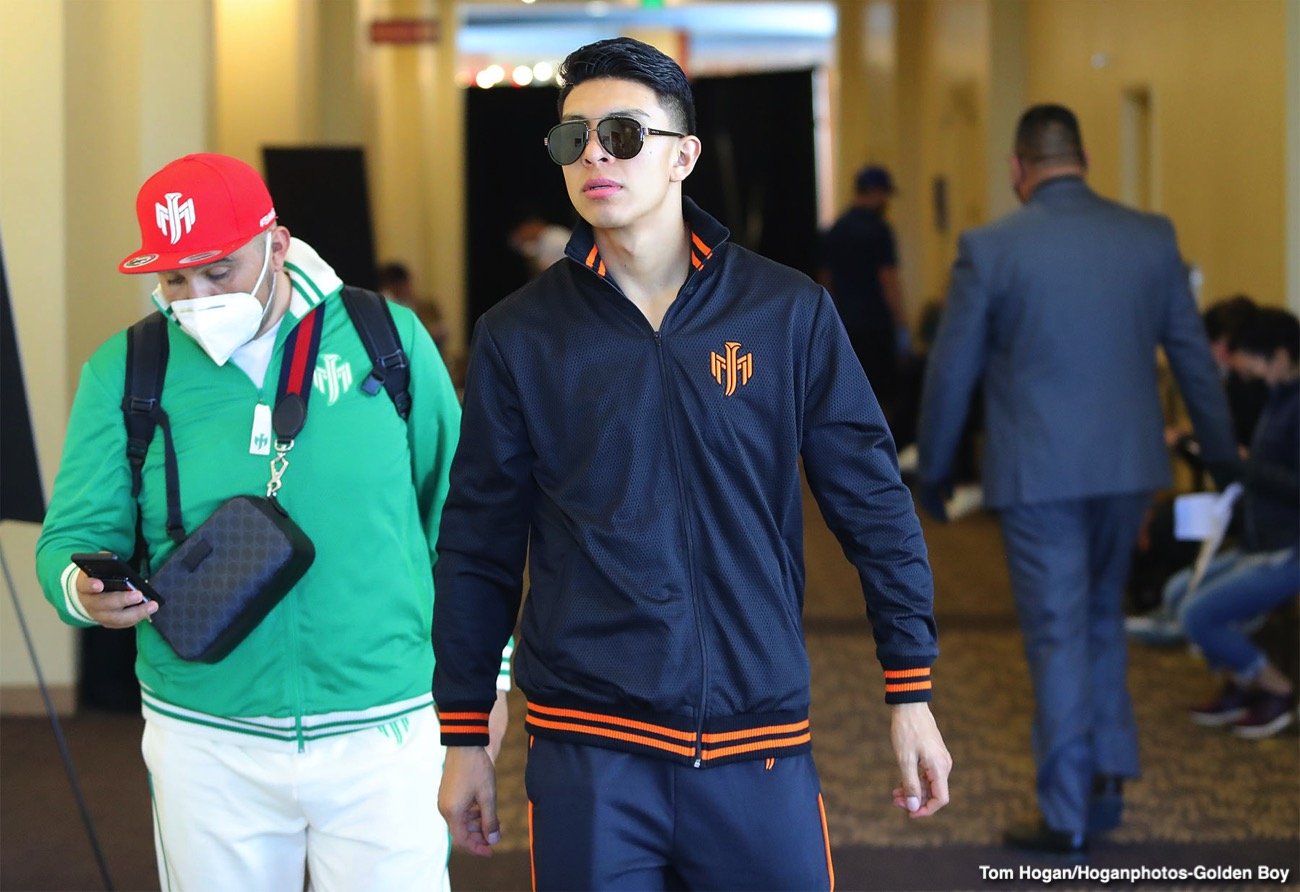 It looked like another gimme for Vergil going into the fight, so it was hard for some fans to get excited about it.
People want to see Vergil face someone that really tests him, especially after his uneven performance against Hooker. Let's face it; Ortiz Jr didn't look that great against Hooker, getting marked up badly around the face, and hit an awful lot.
In contrast, Jose Ramirez had an easy time beating Hooker in their fight in June 2019 in Arlington, Texas.
At the end of the fight, Ramirez's face didn't look like he'd fallen off a motorcycle at high speeds the way that Vergil Ortz's did. I'm just saying.
If I were working for DAZN, I would want to see Vergil Ortiz fight one of these guys:
Jeron Ennis
Keith Thurman
Danny Garcia
Shawn Porter
David Avanesyan
Abel Ramos
Daniyar Yeleussinov