Terence Crawford trashed Canelo Alvarez on Monday, saying that he's avoided Jermall Charlo and Demetrius Andrade for ages, and that's also shied away from fighting black boxers during his 16-year professional career.
Canelo (55-1-2, 37 KOs) has taken heat from boxing fans about him not taking on Jermall and Charlo when he was at 160, and even now still not inviting either of them to challenge him at 168.
Many fans believe that Canelo is terrified about the prospect of fighting Charlo and the reason they think he agreed to take the Franchise tag when Jermall was his WBC mandatory at 160 in 2019.
Crawford says Canelo avoided Jermall and Andrade
"He's shied away from Jermall Charlo and Andrade for a long time," said Crawford about Canelo to the AK & Barak Show@SiriusXMBoxing & @DAZNBoxing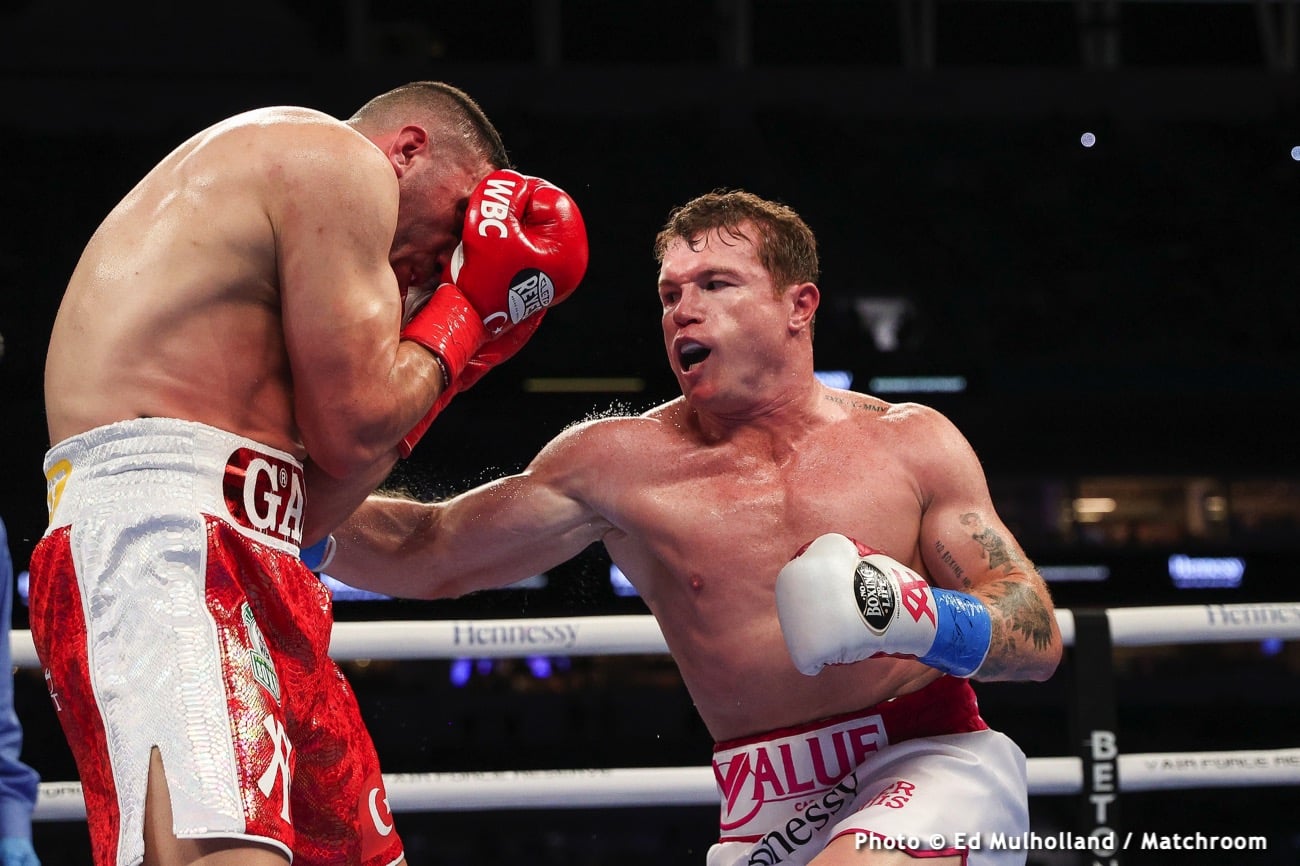 Whether it's a situation where Canelo intentionally avoided Charlo and Andrade or a case of him having other more appealing options available to him is up for debate.
Most people would agree that Canelo should have fought Charlo (31-0, 22 KOs) in 2019 when he was on his doorstep as his mandatory challenger for the WBC 160-lb title that he took from Gennadiy Golovkin in 2018.
Rather than fighting Charlo or Andrade, Canelo fought Daniel Jacobs in May 2019, and then after beating him, he went up to light heavyweight and fought WBO champion Sergey Kovalev.
The only excuse you can give Canelo for taking on Jacobs and Kovalev instead of Charlo and Andrade is that they're both better-known fighters. Kovalev has been popular for a longer time than Andrade and Charlo.
Jacobs has also been longer than Charlo and Andrade, fighting against Gennadiy Golovkin on HBO and making a name for himself.
Crawford: Canelo has shied away from black fighters
"When you look at Canelo's career, it's like he's shied away from the black fighters. I think the black fighters give him the most problems," said Crawford.
You can't say that Canelo has shied away from fighting black fighters when some of his career's biggest fights have been against black fighters.
Gennadiy Golovkin gave Canelo a lot of problems in their two fights and arguably beat him twice. An old washed-up Sergey Kovalev gave Canelo all he could handle in their fight in 2019.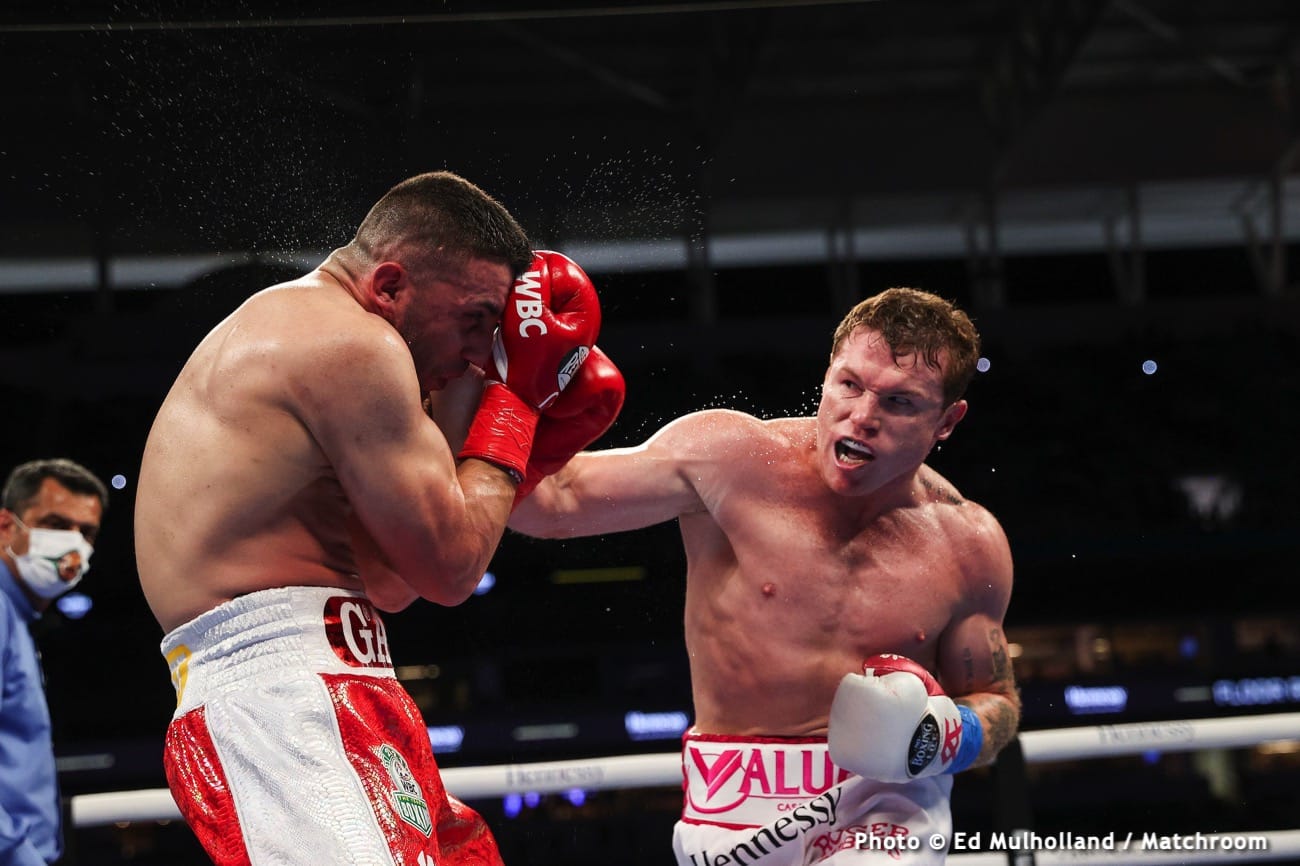 What about Canelo's fights against Floyd Mayweather Jr, Erislandy Lara, Austin Trout, and Shane Mosley? Crawford might not have followed Canelo's entire career, so you got to give him a break.
Interestingly, Crawford steered the conversation away from the topic that the fans have been on him about with his reluctance to take the fight with Errol Spence Jr and Vergil Ortiz Jr.
Crawford needs to stay on topic by telling the fans why he won't fight Spence or Vergil because those are the guys that he should be fighting. Terence could likely make over $10 million fighting Spence.