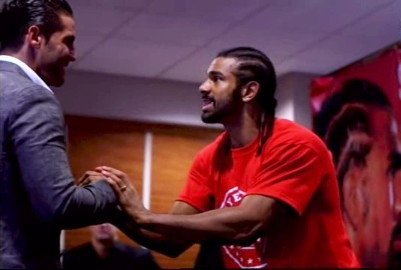 By James Slater: The WBC group led by Don Jose Sulaiman has "welcomed back" David Haye; the fighter the organization said would never be granted a fight for their world heavyweight title due to his actions in the infamous Munich brawl with Dereck Chicora – and for going ahead and fighting Chisora in the Luxemburg Boxing Council-sanctioned fight this past July.
The WBC had previously stated that: "any fighter involved in the Haye V Chisora fight, will be banned by the WBC."
But today, as has been reported by the WBC website, Haye, who had "amicable" talks with the organization this week, is now back in line for a shot at their heavyweight belt.
"The WBC was the first organization in recognizing David as world champion, when he conquered the cruiserweight title in 2007," a WBC statement read. "Then Haye fought in the heavyweight division, and now he wants a fresh shot against current champion Vitali Klitschko.
"The talk was amicable and David Haye is welcome to return to the WBC."