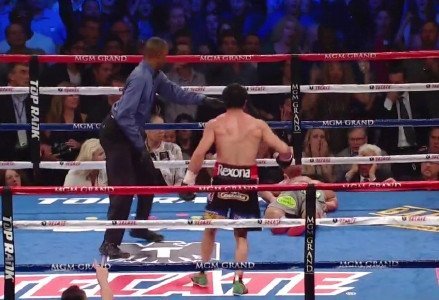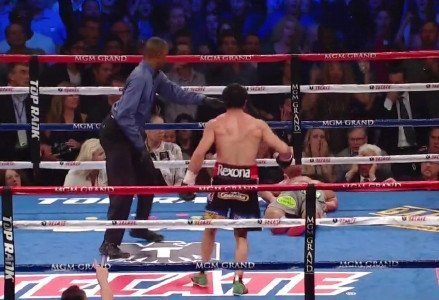 By Marc Livitz: Boxing received a cattle prod to the backside on Saturday evening and amazingly, it took but one bundle of dynamite from a certain "Dinamita".
It was the sweet science's rendition of a Saturday night special which likely sent one nation into hysterical levels of celebration and another into a deep sadness. To further illustrate the significance of Manny Pacquiao's knockout loss to Juan Manuel Marquez: the news of the Filipino Congressman's defeat as posted on the website of the Manila Times took brief (and hopefully very brief) precedence over the destruction unleashed upon the Philippines by Typhoon Bopha, which has left the country in a state of utter devastation.
Simply because the nature of Marquez's savage gift of unconsciousness passed on to Pacquiao was delivered in the style that it was, the dying seconds of round six from the MGM Grand will do more than just remain etched in the hearts and minds of boxing fans worldwide. This is a flash bulb memory moment to be sure.