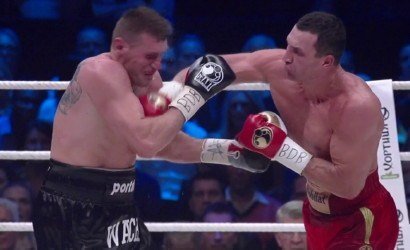 Rob Moore: After watching another Wladimir Klitschko win, this time over the even bigger Mariusz Wach, I had to face up to the fact that my interest in watching much of what the heavyweight division has to offer, has waned considerably . The same division that that used to excite me and initiated my lifelong interest in the sport.
So many fights are truly underwhelming with guys showing limited range of skills, movement and conditioning, leading me to bore my kids with accounts of quality of fighters who graced the division in the past. You could never accuse Wladimir of not coming in in top condition and Wach showed great heart, but was the fight really top quality boxing and entertainment?
Unfortunately it seems like my diminished interest is shared by many, particularly in the US which just isn't good for the sport's future. There is certainly a valid point made by many that the Klitschko brothers have dominated the division for so long that it has hurt the division outside of Germany. While there is some mileage in that view, I see the problem as being more fundamental, and can be largely attributed the sheer size and weight of modern day heavyweights and the limitations this brings.