Wladimir Klitschko (58-3, 51 KOs) and Mariusz Wach (27-0, 15 KOs) participated today in the fight week press conference at the Google Germany HQ in Hamburg to talk about their fight on November 10. IBF, WBA, WBO, IBO and "The Ring Magazine" Heavyweight Champion Klitschko and his undefeated Polish contender Wach will face off next Saturday at the o2 World Arena Hamburg, Germany.
Wladimir Klitschko: "It took quite a time and I have put a huge effort in getting these belts. I am 100 per cent prepared to defend my titles again and I know what I will be facing in the ring on Saturday. I will defend the titles that I won together with Emanuel Steward."
Mariusz Wach: "I know it will be a very difficult fight but I am prepared for anything. If it's gonna be 12 rounds, I am prepared, if it's gonna be a technical fight I am prepared. I will do anything to get Klitschko's titles. This fight will be very special and will be memorized by the boxing fans."
For the first time, the press conference was also broadcasted on the official Klitschko Brothers' Google+ page (www.google.com/+Klitschko). Fans and journalists worldwide were thus able to follow Klitschko and Wach five days before their fight.
During the press conference it was also announced that Vitali and Wladimir Klitschko, the two World Heavyweight Champions, will continue to have their fights on German TV station RTL. Bernd Bönte, Managing Director of Klitschko Management Group GmbH, and RTL Sports Chief Manfred Loppe signed a new contract for five further fights, regardless of which brother enters the ring.
KMG and RTL have been working together very successfully for six years already. In 21 fights the brothers always left the ring victorious, drawing TV crowds of up to 16 million viewers only in Germany.
Bernd Bönte: "Together we are creating great shows and neither the brothers nor myself can think of a better TV partner than RTL."
The fight will be shown live on RTL in Germany. EPIX will show the fight in the US at 4:30 p.m. ET / 1:30 p.m. PT.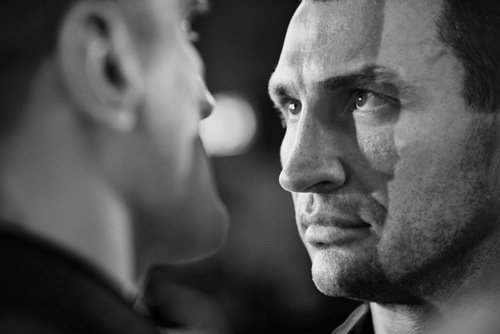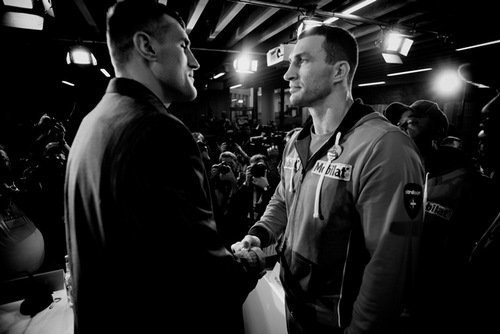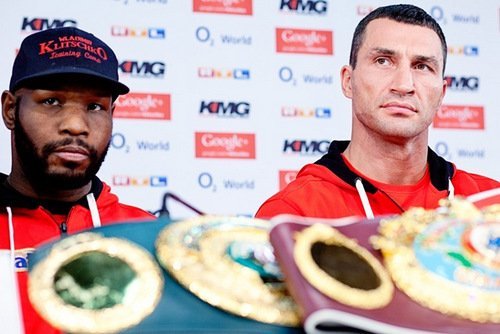 photo: michaelsterlingeaton.com
Irish featherweight sensation James Tennyson to make Scottish debut on Dec 7th
After a third straight knockout win over Hungarian Ignac Kassai in Dublin on Saturday evening, Belfast's James Tennyson didn't have much time to celebrate it was revealed he would be making his Scottish debut on the Prospect Boxing show on Dec 7th card at Rivals Gym, Wishaw.
Confirming his fighters fourth fight, Manager Mark Dunlop explained the progress the featherweight has made "After a successful amateur career which included numerous All Ireland junior titles and a gold in a multi nation tournament, James turned professional at 18 having and had first fight shortly after his 19th birthday against a tough Bulgarian called Fikret Remziev and stopped him in the fourth round "
He added "I am delighted with his progress in the paid ranks with a perfect start (three knockouts out of three fights) to a promising career, we have stepped him up each fight it what has been a busy few months. He is trained at the famous Belfast Kronk Gym under the guidance of legendary Belfast trainer Tony Dunlop.
While having a flying start to his professional career, the Belfast based manager reveals how they plan to keep the 19 year old busy "In the short term we are happy to bring James along at a steady pace fighting as often as possible. This is a good opportunity to keep the momentum going while giving him his first fight outside Ireland. James spends a lot of his spare time in Stranraer where is father lives and has a big following there"
He adds "James is a very exciting fighter and his Scottish fans can expect to see him at his best against a tough former Irish super featherweight champion in Micky Coveney in a 6×3 contest in Wishaw"
James Tennyson joins a seven fight card also features Kris Hughes,Rhys Pagan,Mark Parvin,Billy Campbell and Ryan Scott.
Headlined by Iain Butcher fights for the vacant British Masters Flyweight title .Taking place at Rivals Gym,Wishaw on December 7th and Tickets are priced £30 and available by calling 01698 338 888 or 07548000160 .