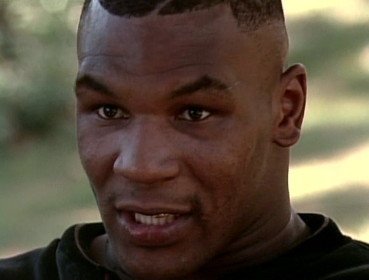 by James Slater: Somewhat as it is with Muhammad Ali and Joe Frazier, the names Evander Holyfield and Mike Tyson are destined to be forever linked. Though they only fought twice, with Holyfield winning on both occasions, Tyson and Holyfield had a long running rivalry, with a genuine grudge element added. The two were talked of as natural rivals as far back as 1987, when "The Real Deal" was a cruiserweight, but we had to wait – for one reason or another (jail, injury, etc) – until 1996 before the two mesmerizing heavyweights clashed in ring centre.
Today, quite amazingly considering the infamous "bite fight" of 1997, the rematch, the two have become pretty good friends (with Evander today releasing a Twitter pic of himself wearing a T-short mocking the bizarre DQ win he engaged in with "Iron" Mike. But who was the overall greater fighter, who has the greater legacy – Tyson or Holyfield?
Though many would ordinarily jump right on an article that prompts a debate about who was the better man between two fighters when one of them has beaten the other twice, I have a feeling this will not be the case here. Sure, Holyfield twice defeated Tyson, but this is "Iron Mike" we are talking about after all – a fighter with one of the most rabid and vocal groups of supportive and idolising fans in modern day boxing history.