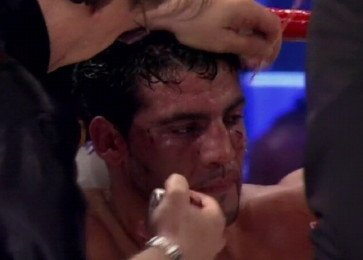 by BoxingBet.pl – Questions & answers with Manuel Charr (21-0, 11 KO), a challenger for the WBC heavyweight title. The Lebanon-born Charr, nicknamed "Diamond Boy" will face Vitali Klitschko (44-2, 40 KO) on Saturday in Moscow, Russia.
Q: Hello Manuel, please tell us something about you history, your family and origin. How did you get to Germany?
A: My father was a Syrian citizen but I was born and raised in Lebanon. Sadly my father died in 1986 during the war. We have lived in Beirut till we came over as fugitives to Germany in 1989. We, that have been my mother, my 5 sisters, my 2 brothers and I. I was just 6 years old. First we stayed for a couple of weeks in Berlin Wedding and then we moved to Katernberg (a district of Essen) next to Gelsenkirchen, in the center of Germany. There I grow up, went to school and learned German.
Q: Do you visit Syria sometimes?
A: I do have some family there, but me close family is in Germany, so I hardly go over there.