"If I fight Andre Ward at 168, I can go fight in his home town. Then we can have a rematch at 175 and he can come to my home town to fight. That's what I'm proposing."—Adonis Stevenson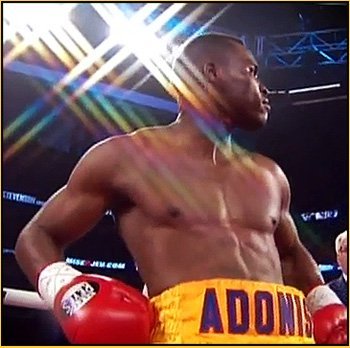 Adonis "Superman" Stevenson (21-1, 18 KOs) made a huge statement when he scored an explosive first round knockout against "Bad" Chad Dawson (33-3, 17 KOs) to become the new light heavyweight king. This dazzling display of sheer strength and power catapults Stevenson into the spotlight of an already interesting 168-175 pound landscape, which includes Andre Ward, Carl Froch, and living legend Bernard Hopkins to name a few. Stevenson suddenly finds himself in a unique position where a slew of lucrative opportunities are likely to surface. I was recently afforded the opportunity to speak to Stevenson about his championship winning performance, his future in boxing, and his opinions of some of the other big names who reside in and around his weight class. Here is what the new champ had to say.
GEOFFREY CIANI: Hello boxing fans. This is Geoff Ciani from East Side Boxing, and I am joined here today by the newly crowned light heavyweight champion of the world, Adonis Stevenson. Adonis, first of all, congratulations on your outstanding victory.
ADONIS STEVENSON: Thank you very much.
Audio: