WBC president Mauricio Sulaiman states that they plan to review how his organization picks mandatory challengers following WBC super middleweight champion Canelo Alvarez's easy third-round knockout over WBC mandatory Avni Yildirim last Saturday night at the Hard Rock Stadium in Miami, Florida.
One question you have to ask is whether Canelo would have agreed to fight his WBC mandatory if Sulaiman had chosen former WBC champ David Benavidez for that spot?
Canelo vacated the WBC title in the past when they picked Gennadiy Golovin as his mandatory challenger six years ago.
The WBC would have shot themselves in the foot potentially if they'd picked a talented mandatory challenger like Benavidez because Canelo likely would have resisted the idea of facing him.
Yeah, Canelo is a big star in the sport. Still, he has certain guys that he's shown zero interest in fighting. Benavidez is at the top of the list along with Jermall Charlo Demetrius Andrade, Artur Beterbiev, and Dimitry Bivol.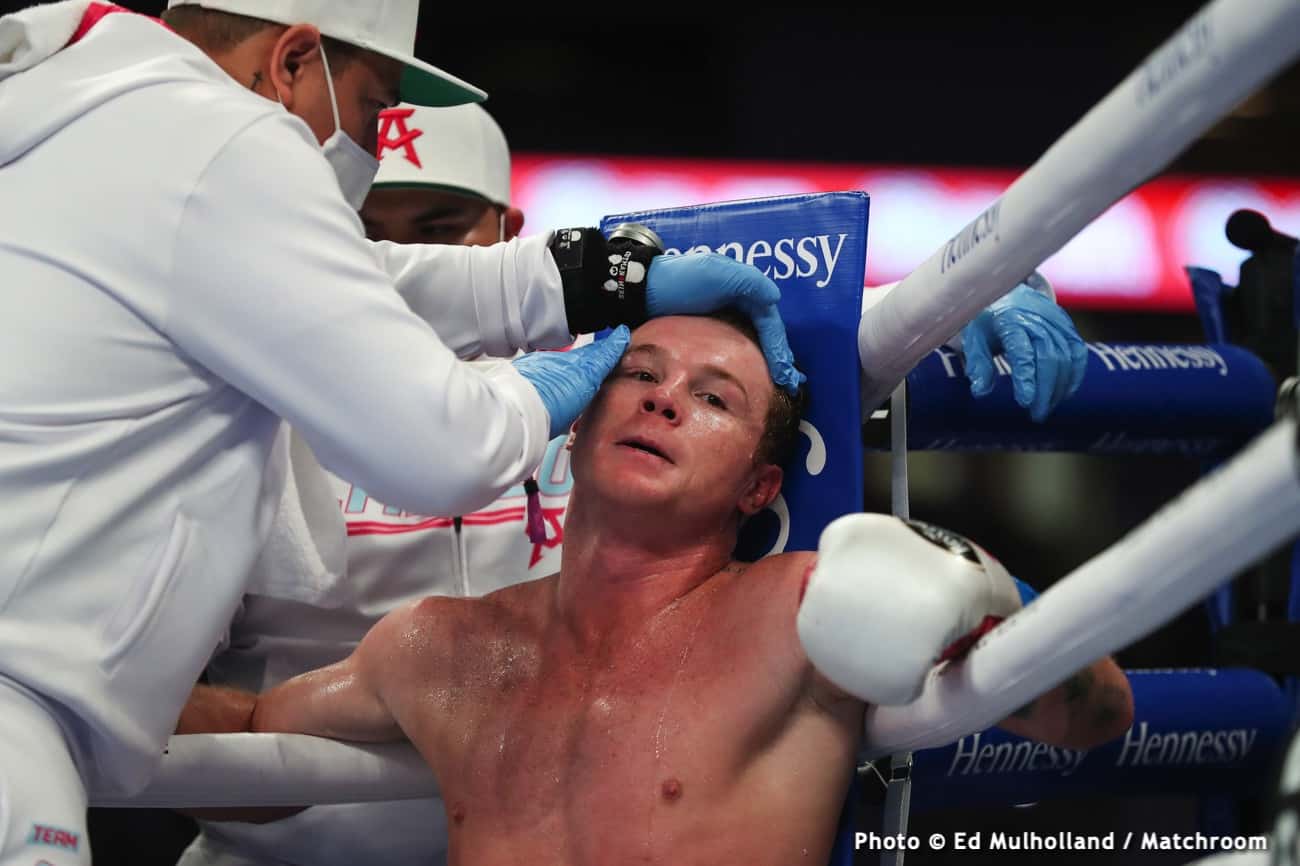 Yildirim's totally inept performance against Canelo has resulted in a tremendous backlash against the World Boxing Council for their decision to pick Avni as Alvarez's mandatory.
It's not just how terribly bad Yildirim (21-3, 12 KOs) looked against Canelo that has fans criticizing the WBC; it's the fact that he was coming off of a loss and a two-year layoff.
Either one of those things would have been bad, but for all three of them together, it puts the WBC in a negative light.
With promoters like Eddie Hearn talking about wanting to disempower the sanctioning bodies, you can argue the time is fast approaching where the promoters and fighters may need to consider finding a different ranking organization for world titles.
Instead of having four of them, one sanctioning body in control would make more sense.
WBC to review their mandatory process
"He looked tremendous, mighty, and he didn't miss a shot, and he was extremely accurate," said WBC president Mauricio Sulaiman to Boxing Social on Canelo's win over Yildrim.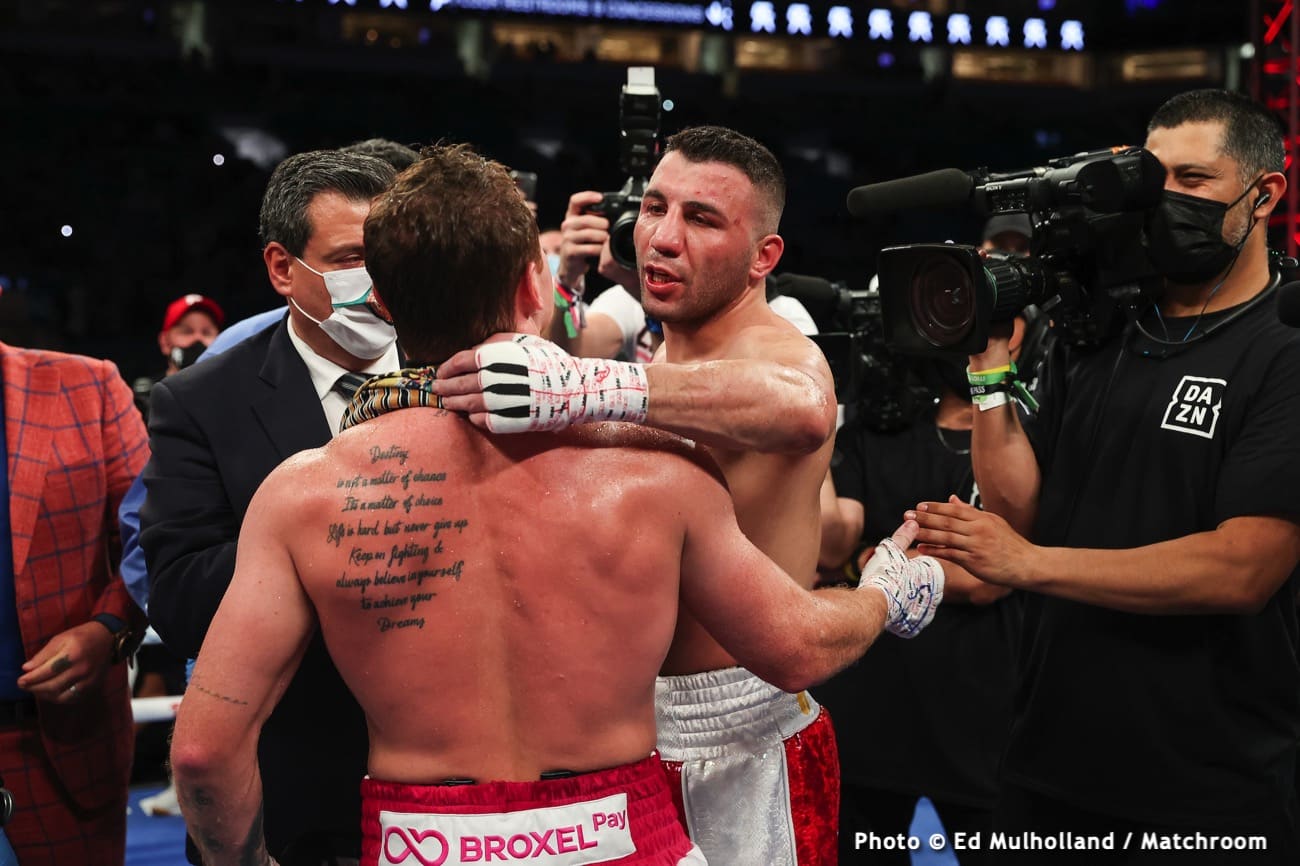 "I'm sorry for Avni. The paper sometimes doesn't reflect the actions, and it was very unfortunate.
"We had great expectations, and it's a matter where we [WBC] need to look into the process that is not working in some roads.
"Definitely, there are things that we have to go back and look at what is happening and how things evolve.
"As I say, he [Canelo] was tremendously successful, he was in great shape, and that stage should have been for a much greater fight," said Sulaiman.
The WBC should have seen how they would look in the boxing world's eyes, with Yildirim facing the most popular fighter in North America in Canelo.
It was a huge mistake on the WBC's part to vote Yildirim as the mandatory challenger at 168 rather than one of these guys:
David Benavidez
Carlos Gongora
Edgar Berlanga
Azizbek Abdugofurov
Bektemir Melikuziev
It's interesting to note that Canelo didn't have any problems with Yildirim being his mandatory challenger because you think that he would have been critical about defending against a fighter coming off a loss and a two-year layoff.
Canelo should have spoken up because he was the one that had to fight Yildirim, and it made him look bad because the match was so awful.
By not saying anything, it gave the impression that Canelo endorsed the WBC's decision to pick him an easy mandatory challenger instead of someone with talent that would give him trouble.
Sulaiman happy for Canelo
"Tremendous, he's got a sight in unifying the whole division," said Sulaiman about Canelo. "That's a process in how it begins, and we can see a very active year, and hopefully it'll continue to be like that for Canelo and boxing.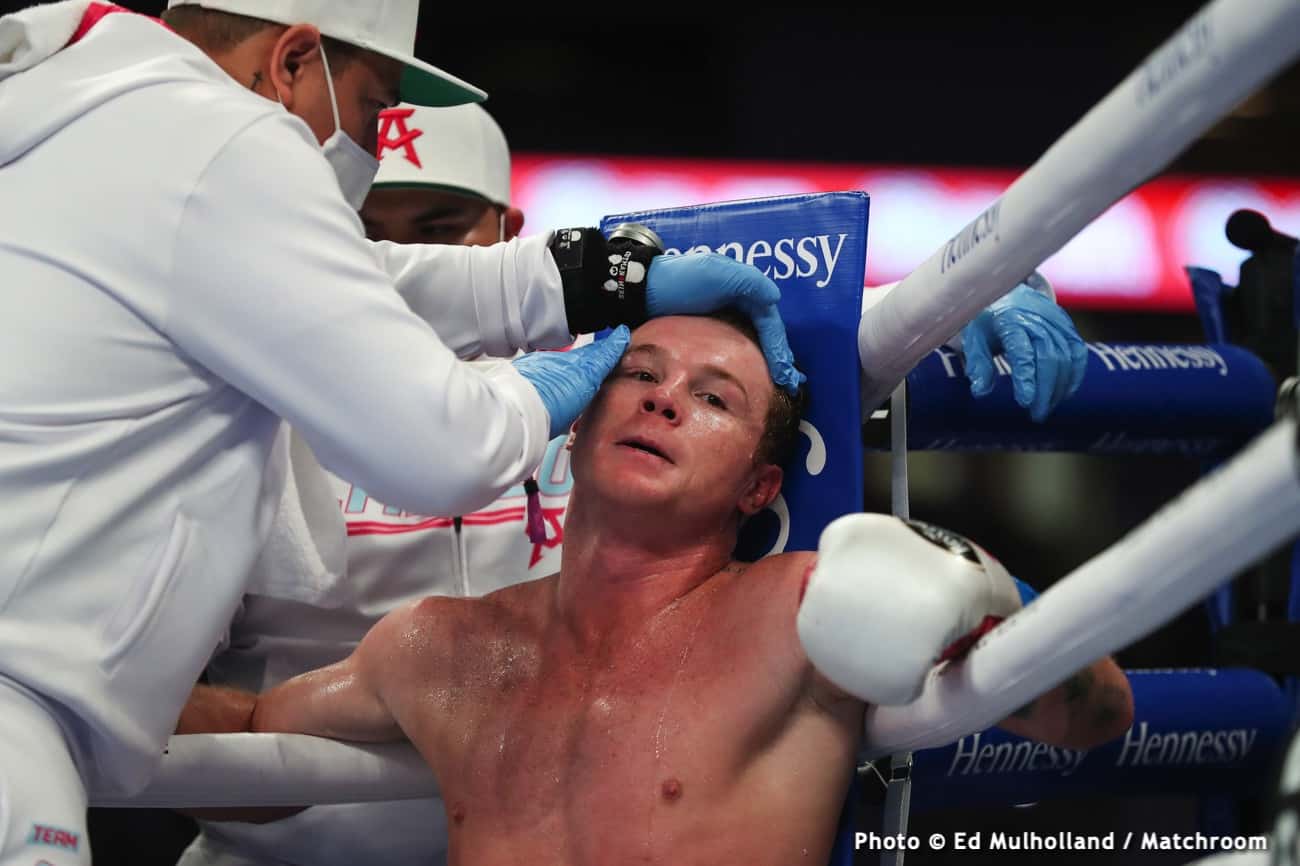 "A tremendous match, it's going to be a sensational fight," Mauricio said about the Canelo vs. Saunders clash. "
It's great that Canelo is trying to unify the 168-lb division, ut you can't help think that he's doing this because the current belt-holders [Caleb Plant and Billy Joe Saunders] are arguably paper champions, fighters that Canelo can beat.
Would Canelo try and unify if Benavidez, Charlo, Beterbiev, Bivol or Andraade were the champions? I'd say that's a big NO.