Chris Algieri says he studied Billy Joe Saunders' past fights in the last week, and he's now giving him no chance of beating Canelo Alvarez when they fight on May 8th in a unification match at 168.
Algieri states that WBO super middleweight champion Saunders (30-0, 14 KOs) makes "certain mistakes" that WBA/WBC 168-lb champion Canelo (55-1-2, 37 KOs) will be able to take advantage of to beat him.
Canelo is coming off a third-round knockout win over Avni Yildirim last Saturday night in a fight that wasn't competitive at the Hard Rock Stadium in Miami, Florida.
Algieri says that wasn't "stiff competition" that Canelo was facing last Saturday, and that Saunders won't "shell up" and just quit the way that Yildirim did. Saunders will try and win, and not just give up as we saw from Avni.
Canelo has these flaws that Saunders can take advantage of:
Poor movement due to his short legs
Throws only one punch at a time rather than combination punching
Similar low punch output as Adrien Broner
Gasses out easily
Short arms
Can be outworked
Unable to counter punch when his opponents throw jabs
Algieri has studied Saunders
"Canelo is at the top of the sport, he's the number one Kingpin at the moment," said Chris Algieri to iFL TV. "He went out there and did his job.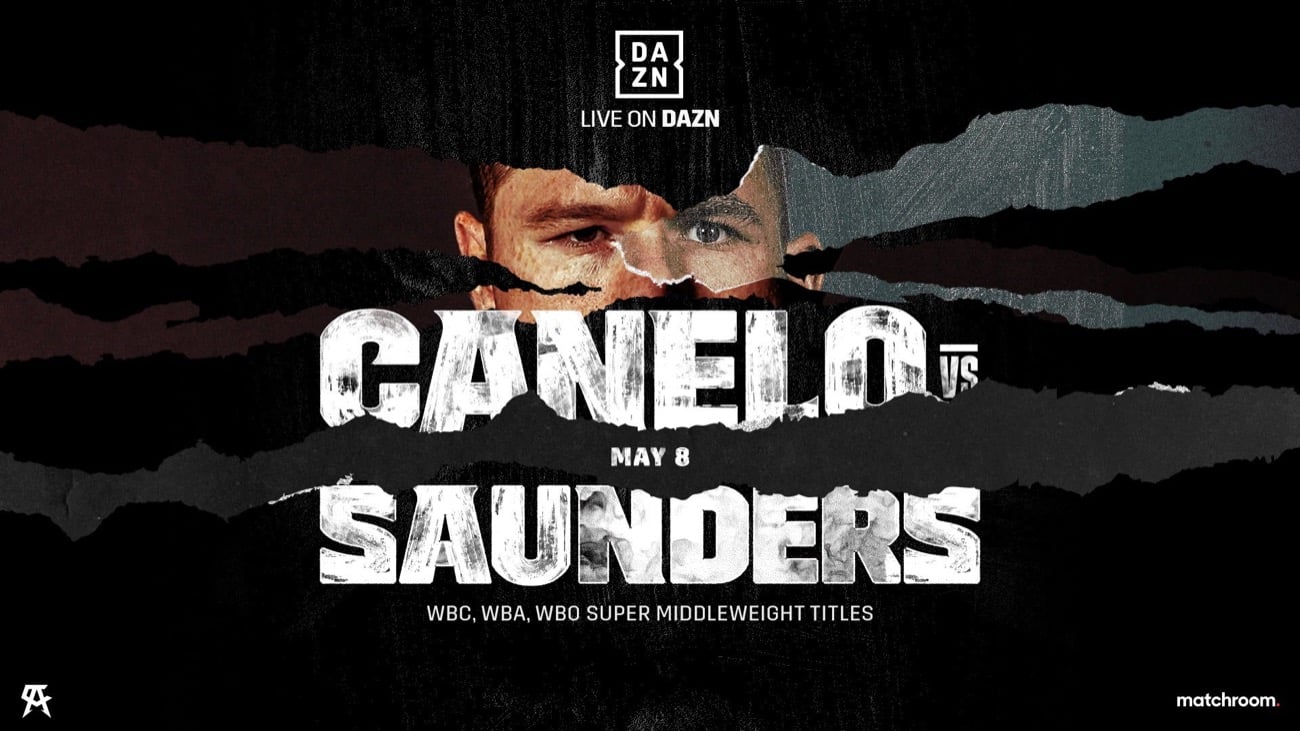 "He looked very sharp, and he understood the kind of opponent he had in front of him, which is very impressive. Yeah, but it wasn't very stiff competition," Algieri said about Canelo facing a lesser opponent in Yildrim.
"It's not because of that that I don't give him a chance," said Algieri when asked if he still gives Saunders a chance against Canelo.
"I studied some tape [of Saunders] this week after talking about it. I had to do a little segment on what that fight [Canelo vs. Billy Joe] would look like. On further review, I don't really give Saunders a chance as I originally thought.
"I think Canelo, not only his momentum, it's just what he does well in the ring. There are certain mistakes that Billy Joe makes in the ring that Canelo is going to be able to capitalize on.
"I still say that Saunders is stiff competition, and he's definitely not going to do what Avni did. He's not going to shell up, and he's not going to quit. That's not in him as a fighter," said Algieri.
Chris didn't need to study Saunders to know that he's got a lot of flaws that are going to make it difficult for him to win. Saunders has no power, he gets hit, and vulnerable to injury.
Saunders will be tough for Alvarez
"Billy Joe is a world champion, and he's a really tough guy," said Algieri. "I think he's going to come to fight. He's going to try his best, but I don't think it's going to be enough.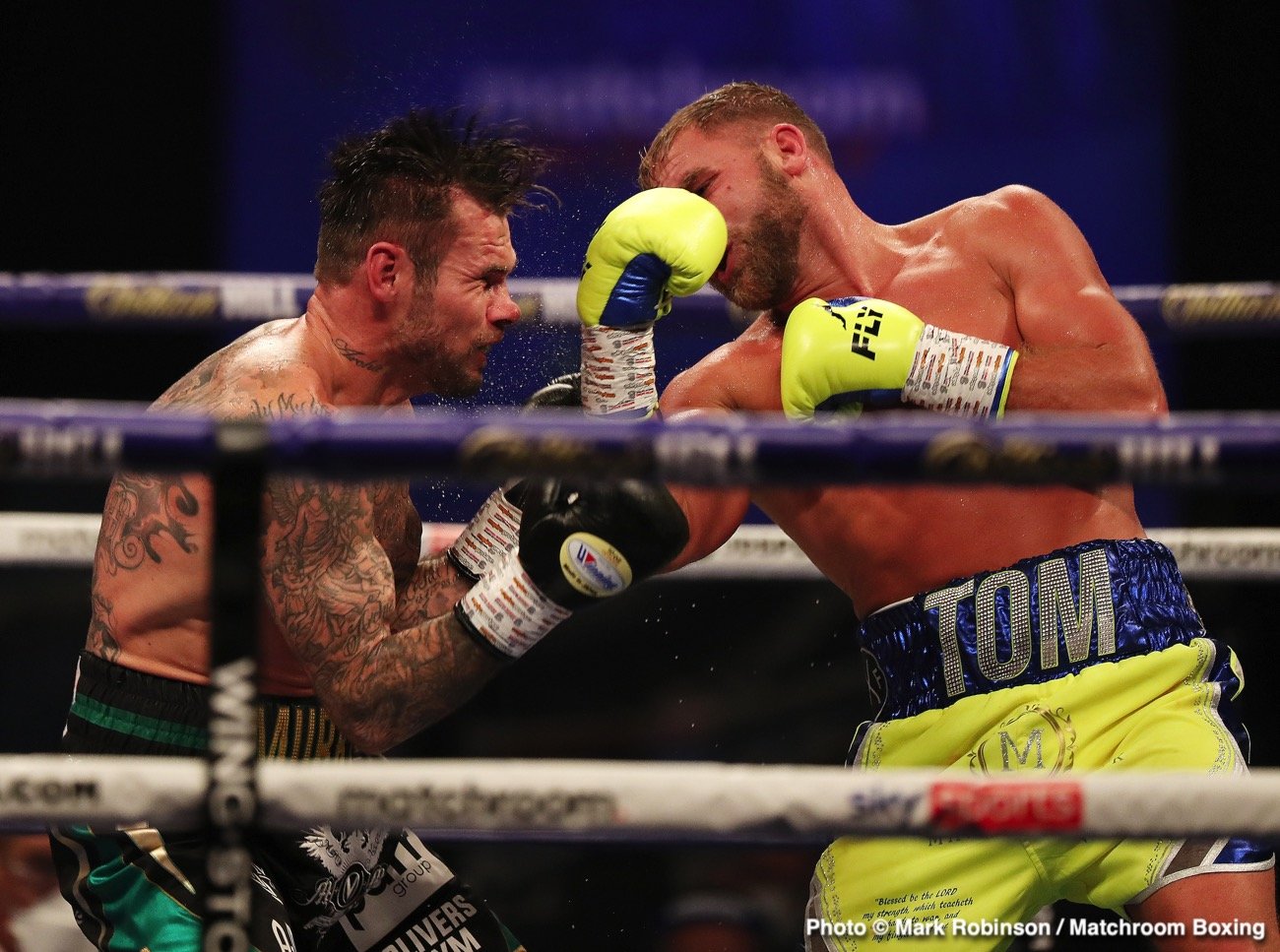 "If I was going to fight a guy like Canelo Alvarez, one, you have to be an elusive target," said Algieri.
"The guys that have given him the most trouble in the past were guys that were very slick. Think of Erislandy Lara, who fought very low, he changed levels, southpaw. Floyd Mayweather, again, another elusive guy.
"Say what you want about Floyd Mayweather, one of the best fighters, I think, of our generation, but he's very basic fighter.
"His combination punching wasn't really there. He had a great jab, and a great body jab. The moves that he used, he was able to really neutralize Canelo at that time.
"Canelo is a different fighter now, of course, But I think you've got to keep it simple with a guy like that. Canelo has phenomenal fundamentals.
"So anyone that is going to beat him is going to need to have great fundamentals as well, good hand position, good defense, great counter-punching ability," Algieri said on what it will take to beat Canelo.
Saunders will study Canelo's fights against Mayweather and Lara, and do what they did to try and beat him.
He's not going to stay in the pocket and try and outslug Canelo, and he probably won't get the win in a battle of jabs. Saunders will need to pick Canelo off with single punches and avoid getting hit as much as possible.
As we saw in Canelo's fights with Lara and Golovkin, it doesn't matter if he's outworked by his opponents. The judges will still give Canelo the rounds, even if he only lands three or four solid shots.
If the judges are focusing on whichever fighter lands the cleaner shots, Canelo will get the win even if he only and in the single digits in each round. A lot of judges don't give credit for effective jabbing. They're just looking for the fighter that lands the power shots.
Only Canelo beats Canelo
"You're going to have to shut off that offense because his offense is so goddamn good," continued Algieri about Canelo.
"Fighting Canelo, you know what's coming. It's going to be great jabs, awesome shoulder rolls, good defense, and he's looking for the liver, which we saw right away.
"For me, in round one, I saw Avni getting hit with left hooks to the liver right away, I was like, 'This fight's not going to last long,' because you know that's coming and he's still able to land it, that's a problem.
"No, Canelo beats Canelo," said Algieri when asked if it's going to take a big fighter like Artur Beterbiev to beat him.
"Canelo will have to fall off from what he's been doing. He has to be not as consistent as he's been doing in training camp.
"He has to not go from training camp to training camp, and not live the lifestyle. Not do, 'No Boxing, No Life,' which I don't see that coming.
"So at this point in his career, I really don't see anyone beating him," said Algieri on Canelo.
If Canelo is picking his opponents carefully like he's been doing since his close call with Gennady Golovkin in 2018, he'll likely continue to win for a long time to come.
With that said, there are fighters that could potentially beat Canelo, but they're likely not going to get a chance to fight him because he won't choose them.
That's something Algieri conveniently left out. Canelo would be at risk against both Charlo brothers, David Benavidez, Demetrius Andrade, and Golovkin.
If Canelo fights any of those guys, he'll likely return to the T-Mobile Arena in Las Vegas where he's been pretty much unbeatable. Returning there would put pressure on his opponents to try and knock him out to win.