Avni Yildirim got a respectable $2.5 million payday for his three rounds of work last Saturday night in beating batted around the ring by Canelo Alvarez in their fight in Miami.
A surprisingly passive Yildirim allowed Canelo to hit him with shots uncontested without attempting to defend himself, leaving his corner with no choice but to stop the contest after the third.
Yildirim looked totally disengaged.
For whatever reason, Yildirim wasn't there mentally last Saturday, but he at least got a nice payday, and so did Canelo.
According to Mike Coppinger's sources, WBC mandatory Yildirim (21-3, 12 KOs) got $2.5M for his nine minutes of work, whereas Canelo hauled in an eight-figure payday.
Canelo making more than $10 million for a fight that was little more than easy target practice for him helps explain why he seemed so relaxed and happy during the promotion for the Yildirim fight. It was a sure thing for Canelo.
Alvarez (55-1-2, 36 KOs) totally dominated Yildirim (21-3, 12 KOs), who the World Boxing Council had designated as Canelo's mandatory at 168 despite him having lost his last fight two years ago.
The fight was stopped after the third round when Yildirim's trainer Joel Diaz decided not to let him come out for the fourth.
Avni needed saving
Yildirim had been knocked down in the third, and he looked hurt as he walked back to his corner at the end of the round. It's obvious that if Diaz had allowed Yildirim to come out for the fourth, Canelo would have knocked him out in short order.
The first round was slow with little action to speak of, but Canelo (55-1-2, 37 KOs) unloaded on Yildirim with huge shots one after another in the second. Canelo wasn't throwing combinations, but rather one big shot at a time with maximum power.
Halfway through the third round, Canelo knocked Yildirim down with a straight right hand to the head. At that point, it looked like Canelo took it easy on his old sparring partner Yildirim rather than going for the Coup de Grace.
One got the sense that Canelo would have easily poleaxed Yildirim if he'd chosen to but took his time and picked him apart for the remainder of the round without putting his foot on the accelerator.
Yildirim looked woefully underprepared, entirely out of place inside the ring during the entire fight. The Turkish fighter Yildirim was so overmatched; it made Canelo look bad for choosing to face him.
After the fight, Canelo briefly tried to defend his choice of facing Yildirim by telling the fans at the Hard Rock Stadium in Miami that he had to face him or else he would have lost his WBC title.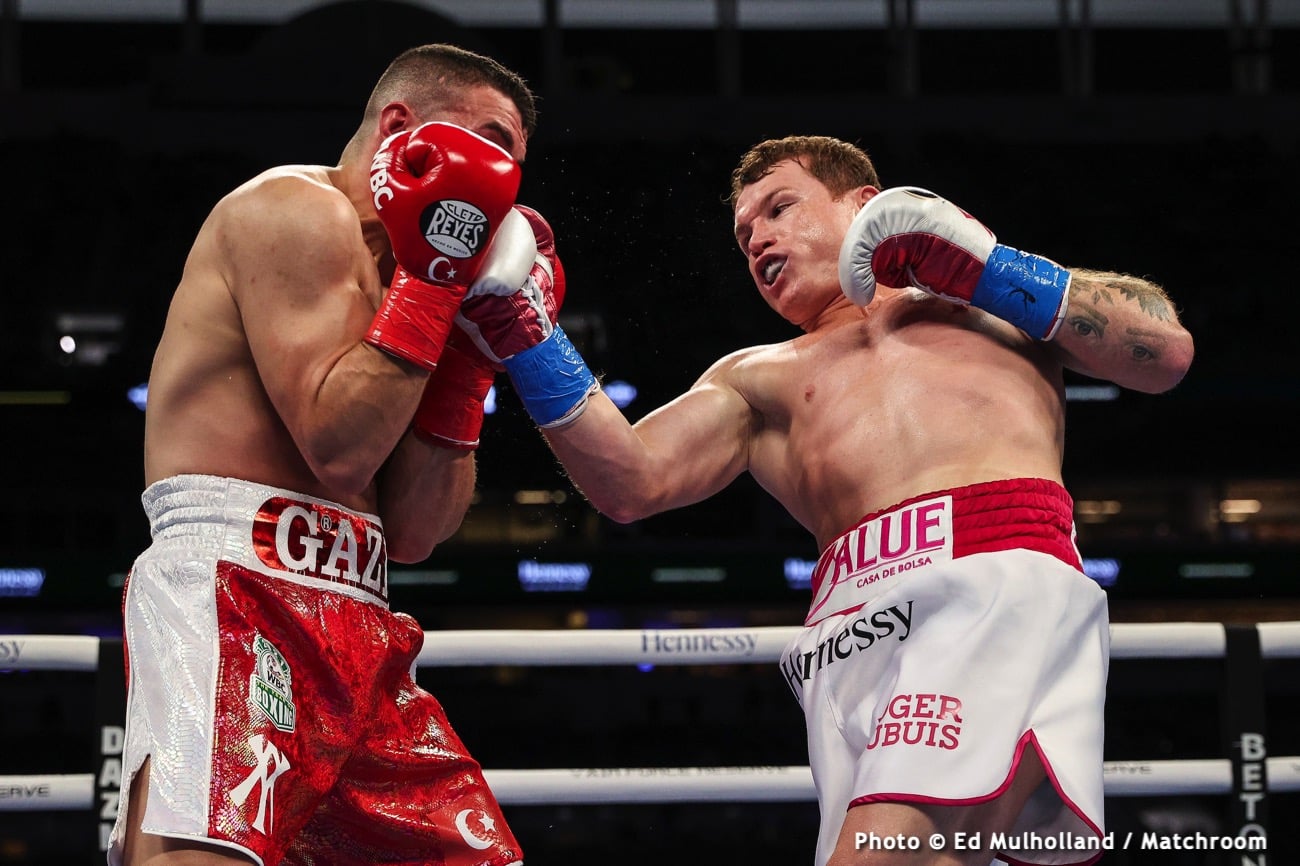 That excuse was hard to believe, though, as Canelo, with his popularity, could have easily asked to be Franchise champion at 168, and the WBC would have happily given it to him immediately.
This was a fight that Canelo wanted, and it wasn't one that he had to take. Who wouldn't take a fight for an eight-figure payday against an overmatched opponent like Yildirim?
"Avni Yildirim made $2.5 million for this bout that lasted three rounds, per sources. Canelo Alvarez made eight-figures. And Alvarez paid off for those who bet the under (4.5 rounds) #CaneloYildirim," said @MikeCoppinger.
Next up for Canelo
Alvarez will be facing WBO super middleweight champion Billy Joe Saunders next on May 8th on Cinco de Mayo. Promoter Eddie Hearn says he's looking at staging the fight at either Cowboys Stadium in Texas or the Allegiant Stadium in Las Vegas.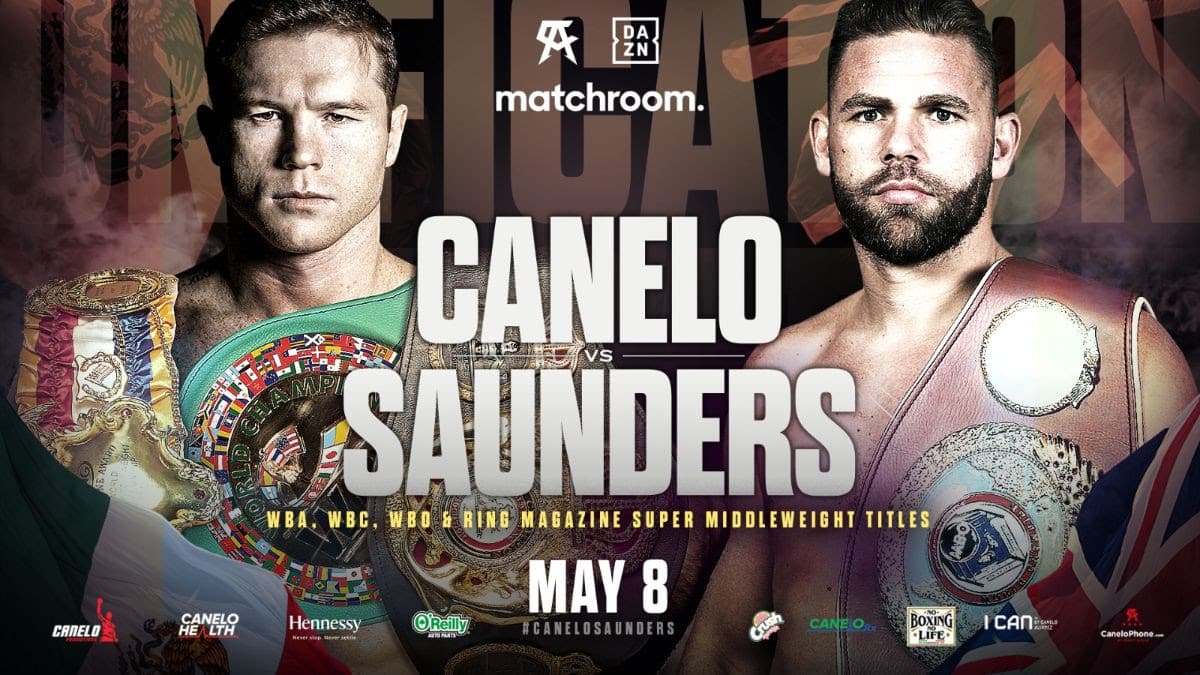 By the time Canelo and Saunders (30-0, 14 KOs) fight, crowds might be allowed back.
The southpaw Saunders is a pure boxer who will present a tougher challenge for Canelo than his last four opponents, who have looked pedestrian.
Canelo's goal is to unify the 168-lb division, which fans are okay with but not super excited about. In this day and age, unifying divisions isn't something that fans care too much about from fighters.
Fans prefer to see great fights, and Canelo vs. Saunders falls short of that. It's a step up for Canelo from his mismatch against Yildirim, but not much of a big step up.
Billy Joe is a fighter known for his injury problems and years and years of soft match-making.
.