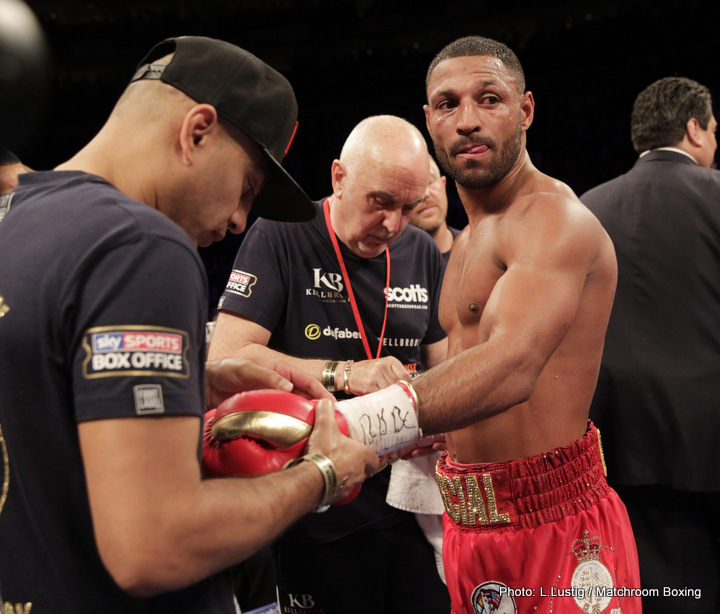 Arguably the deepest, most talent-rich division in boxing today, the welterweight division is shaping up for a great year. By the time IBF champ Kell Brook steps into the ring to face Errol Spence Junior – for some the new superstar, not only of the welterweight division but of the entire sport – WBA and WBC champs Keith Thurman and Danny Garcia will have settled their differences.
And with WBO ruler Manny Pacquiao still looking anything but a faded force, with possible big fights still out there for him, it's clear to see the 147 pound division is in good hands. And, in an ideal world, we would find out just who is the best of the best at the weight by the rival title holders facing one another (it sounds so simple, does it not!). Thurman-Brook and Pac-Man aside, the winner of the upcoming May clash between Brook and Spence will perhaps be able to boast of being the best welterweight in the world today. Indeed, Brook's promoter Eddie Hearn, in speaking with Sky Sports, says just this.
Brook, Hearn told Sky Sports News, will "stand out as the number-one fighter in the division" after he has beaten his mandatory challenger. Arguably so – and of course the Thurman-Garcia winner and Pacquiao would no doubt argue against this – but will Brook actually beat Spence? It's a tough fight, something Hearn and Brook are well aware of. Hearn went as far as to say the Spence fight is "five times tougher" than the other fight Brook would have taken, with Amir Khan, had Khan agreed to take it.
Hearn says Brook can no longer mess around with "time wasters," and that even after Brook has beaten Spence (the fight Khan said Brook had to win before he would agree to facing him in the all-British showdown) Khan will not actually fight the Sheffield man.
"I believe and Kell believes that beating Spence will make him stand out as the No1 fighter in the division, and then I still don't think Amir Khan will want it, because something in his head does not want to enter the ring with Kell Brook," Hearn stated. "We have to move on and we must not deal with time wasters."
It will be very interesting to see what the Brook-Spence winner does after the May fight, as it will be interesting to see what the Garcia-Thurman victor does after their big March collision. In a perfect world, the two winners would meet; and either way you slice it – be it Thurman-Spence, Garcia-Spence, Thurman-Brook or Garcia-Brook – the three-belt unification bout would be massive. And with Pacquiao still very much there, the winner of that fight could face the all-time great in an absolute monster, four-title unification fight.
Now that would be something. And if it happened (it won't, sadly) we would all know, hands down, who the best welterweight in the world is. No arguments.