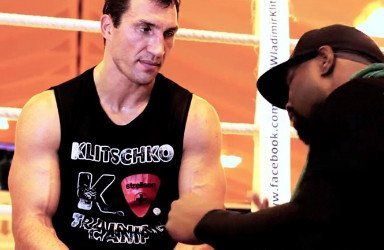 Despite the fact that Wladimir Klitschko has been successfully defending his titles and dominating the heavyweight division for over a decade, the criticism of his 'boring' style and hand-picked opponents is only growing. It has always been either an opponent not in his class or a dreadfully boring bout, with Wladimir Klitschko doing something to cause that.
I must admit that Wladimir is not an explosive fighter, and comparing him to the former champions who were, is not exactly a direct evaluation. The reason for this non-linear comparison being flawed is because while his ability to stand and trade is not quite there, his technical skill is probably one of the best in the heavyweight history.
With all that being said, the critics love to call him out on his lack of explosiveness, despite the fact that of his 62 victories, 52 came by way of knockout. Still, Klitschko understanding that avoiding criticism is like trying to do a butterfly stroke in quicksand, takes it as major compliment to his success.
"I hear those complaints, where the opposition is not good enough, or the champion and the fights are one-sided, and it's such an easy job for Klitcshko to go through all of those opponents. When I heat those complaints, that the fights were boring and one-sided for Klitschko, it's the best compliment I can get for my work," stated Wladimir Klitschko.
This coming Saturday night, Klitschko will face Kubrat Pulev (20-0-0) in Hamburg, Germany. Will Pulev be able to do enough in the ring to pull the fans' disapproval away from Klitschko, or will this be another criticism ridden easy fight for Dr. Steelhammer?
More @ https://www.facebook.com/VitaliFightPress