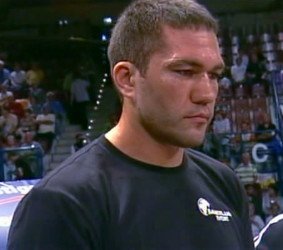 Share the post "Wladimir Klitschko: Kubrat Pulev is "too raw and green behind the ears""
Wladimir Klitschko has his sights set on Bermane Stiverne who emerged as the new WBC champion after he sent Cristobal Arreola home early last Saturday. Klitschko is craving to unify the championship and reclaim the trophy his big brother Vitali relinquished and there may not be anyone to stop him.
There are formalities he needs to deal with before the unification and one of them is Deontay Wilder's WBC mandatory challenger position. Even Bermane Stiverne would be a huge step up in class for Wilder and the winner would eventually have to fight Wladimir Klitschko. Mandatory status or not, Deontay Wilder might do what is in his best interest – avoid Wlad and hope he hangs them up soon. His initial step aside demand was reportedly unreasonable but he has not ruled this option out. One would expect a confident KO machine to go for the title full throttle and treat any distractions with contempt but the heavyweight circus is on the road again.
Another discomfort for Klitschko is his mandatory IBF challenger Kubrat Pulev. The IBF recently ordered Klitschko to face Pulev who accepted the ruling as "a late birthday gift". Pulev has not mentioned if he is inclined to step aside and started training for Klitschko as soon as he got the message. He stated his training camp schedule for this fight would be "idiotic". Perhaps he had in mind the intensity of the effort and not his game planning. He also added that Wladimir Klitschko is not that tough, has three losses and has not avenged his losses (he did against Brewster), it was big brother Vitali who avenged for him.
Wladimir Klitschko told ESPN.com he would pursue the unification and he hoped the "sanctioning bodies will speak the same language" and find a solution to make the fight happen. Otherwise he would have to fight his IBF mandatory Kubrat Pulev and Klitschko is frowning upon that option.
He commented:
"I heard some of the comments with the Pulev fight. Some say it would be great, but they are from Bulgaria. I will get criticized again by some because he's only got 20 fights, good boxing skills but too raw or green behind his ears. A unification fight would be great. Fans would love to see it and I would love to see it myself for the undisputed championship and all the titles. I am super interested."
Wladimir Klitschko has always been a gentleman in and out of the ring but he is using a double standard against Pulev. His last opponent Alex Leapai is hardly in the same league with Pulev. He only got the opportunity because he beat Denis Boytsov who was supposed to figth Klitschko if he won. Pulev is a far superior boxer to Leapai and Boytsov. Bermane Stiverne does not seem to be a tougher customer than Pulev and his record is not remarkable. He has the WBC belt though and he fights in the USA under the auspices of Don King. Wladimir wants the belt and needs the US exposure – he has not fought stateside since 2008 and he is off US TV. The fight with Leapai was an exception but it did not bring good ratings. If he becomes the undisputed champion and holds on to all belts, the networks will have to make amends to him.
Klitschko has a tentative fight date on September 6, 2014 at the O2 arena in Hamburg, Germany and if he can not get Stiverne, he will have to fight Kubrat Pulev. Klitschko's reasons for trying to get rid of the Pulev fight are of commercial nature – Pulev comes from a small country and does not bring a substantial fan following. This means low return and little profit, the German TV networks and Klitschko will have to carry most of the financial burden and Wladimir will be the main draw. The budget for the fight is estimated at 5 million Euros (7 million $) – 1 for Pulev, 4 for Klitschko. This would be the biggest payday and a leap up in class for Pulev against a seemingly insurmountable hurdle and Klitschko would get a credible opponent that could solidify his dominance. Pulev needs a miracle to win.