Bob Arum has confirmed that Vasily Lomachenko (14-2, 10 KOs) will be fighting Masayoshi Nakatani (19-1, 13 KOs) next on June 26th or July 10th on ESPN.
The Top Rank boss Arum wanted to match Lomachenko, 32, against undisputed lightweight champion Teofimo Lopez in a rematch, but Teo and his dad aren't interested in that fight.
So instead of facing Teo, Lomachenko will be battling the tough Nakatani, who is coming off a huge ninth-round knockout win over Felix Verdejo on December 12th.
The tall 5'11 1/2″ Nakatani gave Teofimo many problems in losing to him by a 12 round decision in July 2019. Teofimo was disappointed in his own performance in that fight, he said he didn't want to fight any more tall fighters.
Nakatani will be a good test to see how well the former three-division world champion Lomachenko has recovered from right shoulder surgery following his 12 round unanimous decision defeat against Teofimo last October.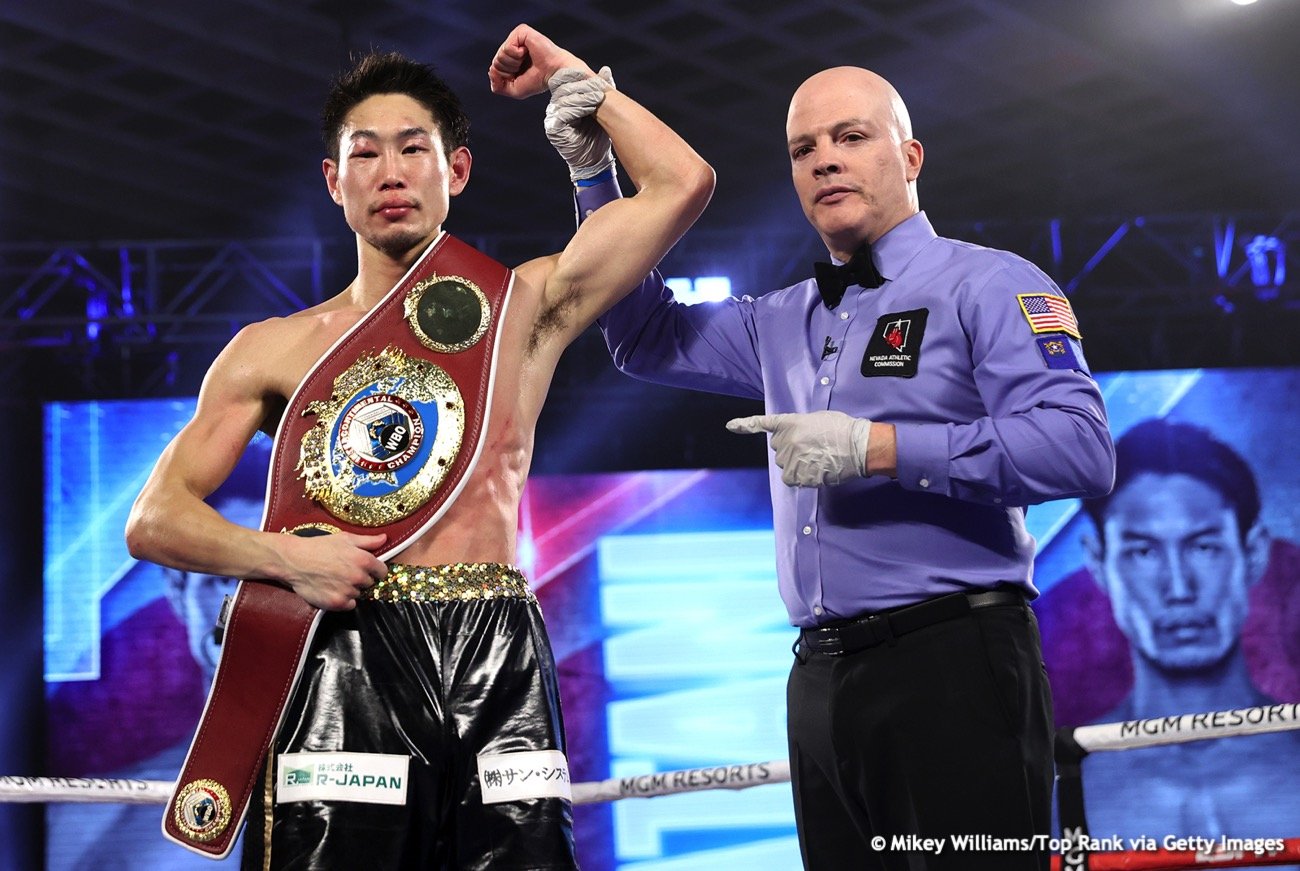 "In the last week of June or on July 10th, Lomachenko against Nakatani," said Arum to Barbershop Conversations. "Yeah," said Arum when asked if the Lomachenko vs. Nakatani fight has been confirmed.
"The date is either the last week of June or July 10th," said Arum about the Lomachenko vs. Nakatani fight.
Lomachenko fighting Nakatani will give boxing fans a chance to compare his performance against the Japanese fighter to that of Teofimo, who was fortunate to win.
That fight looked like a draw, or a narrow win for Teofimo rather than the wide scores turned in by the three judges that worked the Teofimo-Nakatani fight.
It's fair to say that if Lomachenko's surgically repaired right shoulder isn't 100% for this fight, Nakatani might win. Nakatani is too good of a fighter for Lomachenko to be facing with only one arm as he did against Teofimo last October.
If Lomachenko beats Nakatani, it'll be interesting to see how long it'll take for one of the four sanctioning bodies to order a fight between him and Teofimo.
Unfortunately, with Teofimo's complete lack of interest in giving Lomachenko a rematch, it's going to require one of the governing bodies to order Teo to face Loma.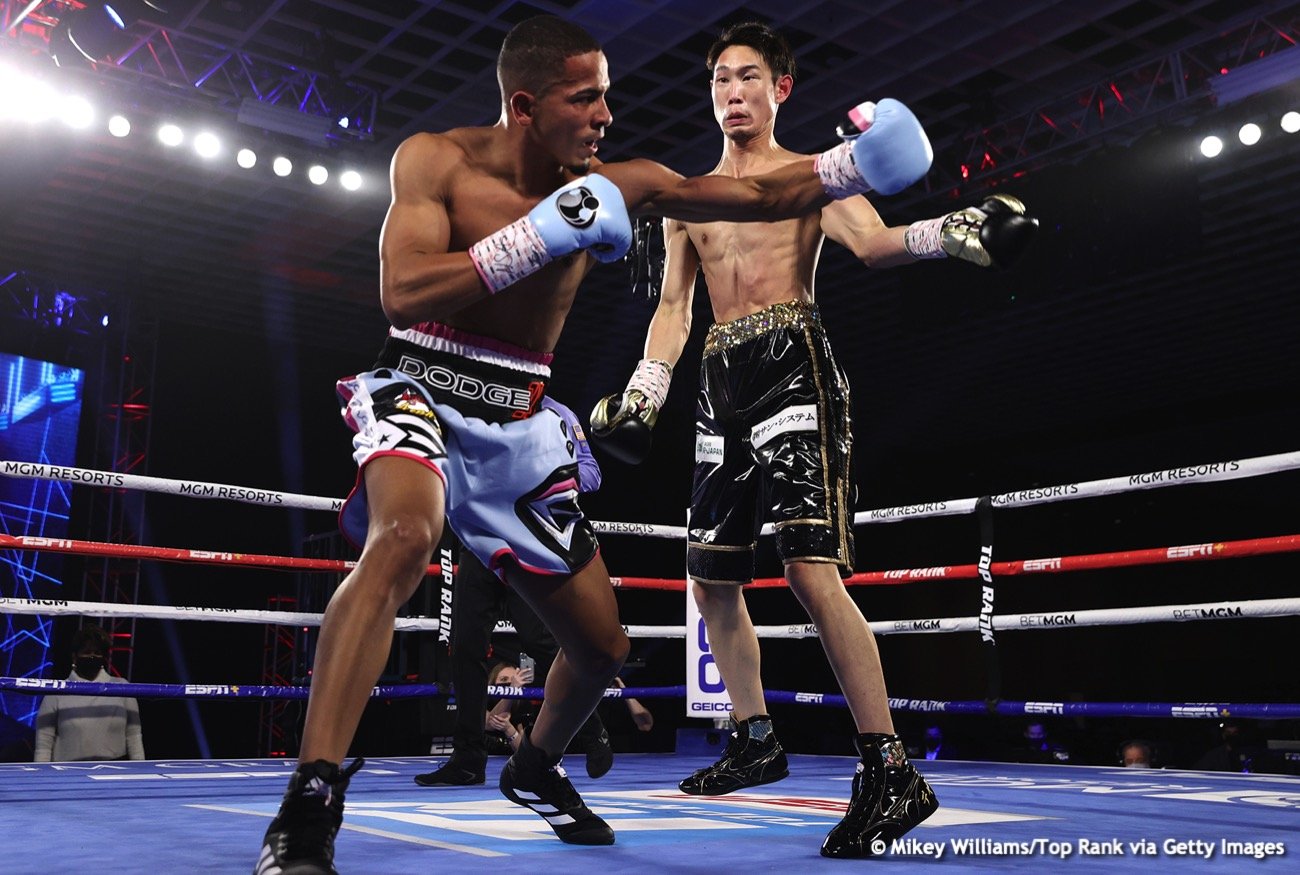 Aside from Teofimo being ordered to fight Lomachenko, he'll likely never face him again. Teofimo is happy with his win over Loma, and he and his father, Teofimo Sr, don't feel that it's necessary to give him a rematch.
Lomachenko is ranked as follows at 135:
WBC #1
IBF #5
WBA #2
WBO #2
What's interesting is Lomachenko isn't considered one of the top four in the 135-lb division following his loss to Teofimo last October.
The guys that are viewed as being in front of Lomachenko are these fighters:
Teofimo Lopez
Ryan Garcia
Gervonta 'Tank' Davis
Devin Haney
It's quite possible that Lomachenko would beat all those guys if he could get fights against them, but it appears that he's going to be locked out until he ages more.