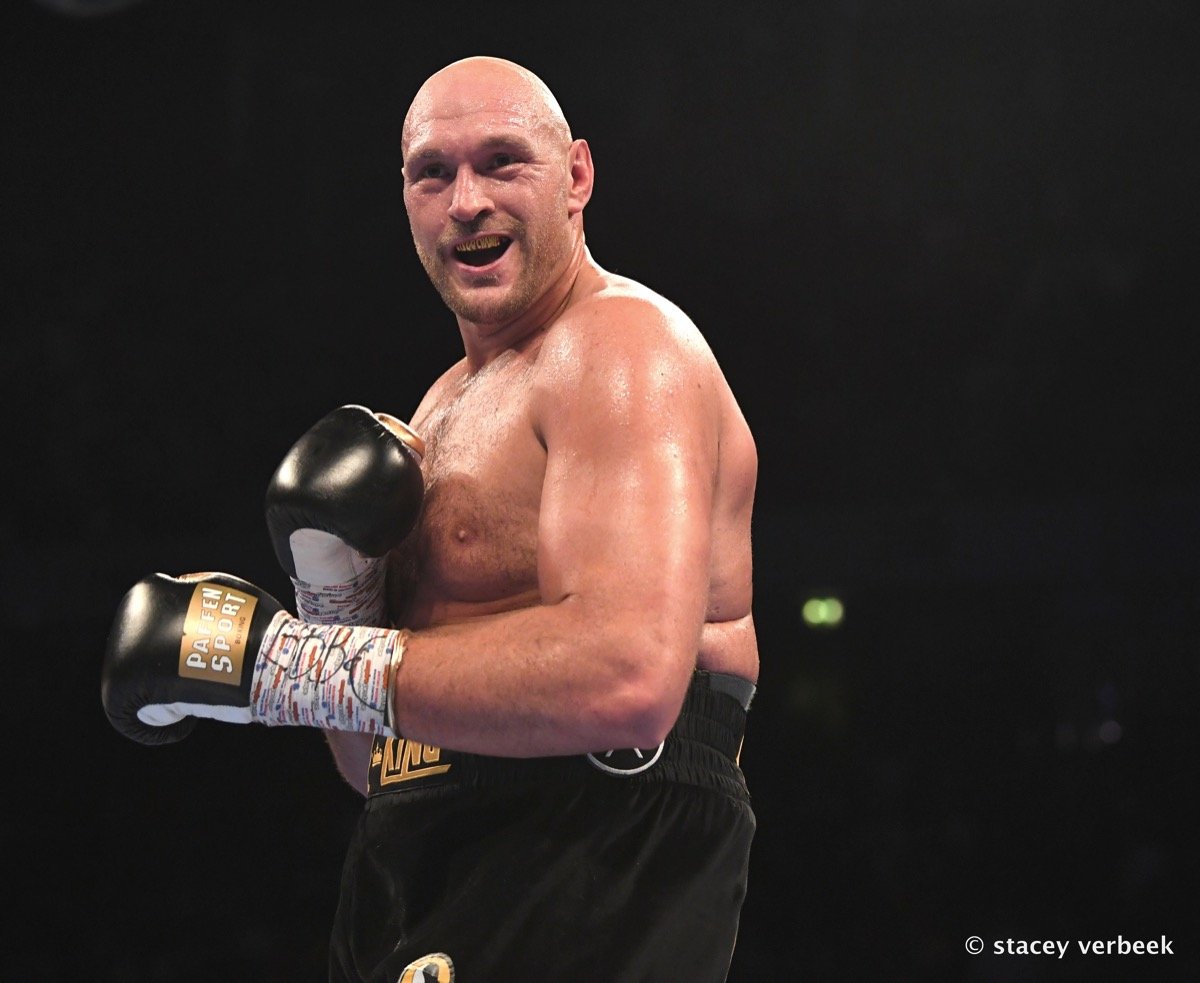 Tyson Fury has taken to social media, again, but this time it wasn't to simply rant on some silly subject or other – it was to call out Deontay Wilder. Fury, responding to the news that talks have broken down between Wilder and Anthony Joshua, took it upon himself to "apologise on their [Anthony Joshua and Eddie Hearn] behalf, because I'm from the same country," and the former heavyweight champ said he would "sign the contract in ten-seconds" if Wilder gets Al Haymon to send him one.
"They won't fight you, they strung you along for three months," Fury said to Wilder in the Instagram video, referring of course to Joshua and Hearn. Fury then challenged Wilder to take on "the best this country has ever produced." "The ball is in your court," Fury signed off with.
So could it be that as we lose one massive heavyweight showdown (for now at least) another one comes into play to replace it? Wilder has said a number of times how he wants to fight Fury (the two engaging in a memorable mid-ring face-to-face shortly after the WBC king had brutally iced Artur Szpilka) and maybe now the fight could be closer than we think.
There could, though, be quite a way to go before this one is allowed to happen. Fury needs to rid himself of more ring-rust and he also must get himself sufficiently ranked by the WBC. Also, is Fury being serious? Wilder against Fury, if promoted right, could go on to be an even bigger fight than Wilder Vs. Joshua. Maybe, in an ideal world, we will get both fights, or the winner of each fight going at it in another epic bout.
Let's see if Wilder responds to Fury's offer to send over a contract. It seems unlikely it will happen this year, but just maybe Wilder Vs. Fury will take place some time in 2019. In boxing, all it should take to make a fight is both fighters genuinely and truly wanting to fight one another. It seems we have that with Fury and Wilder.