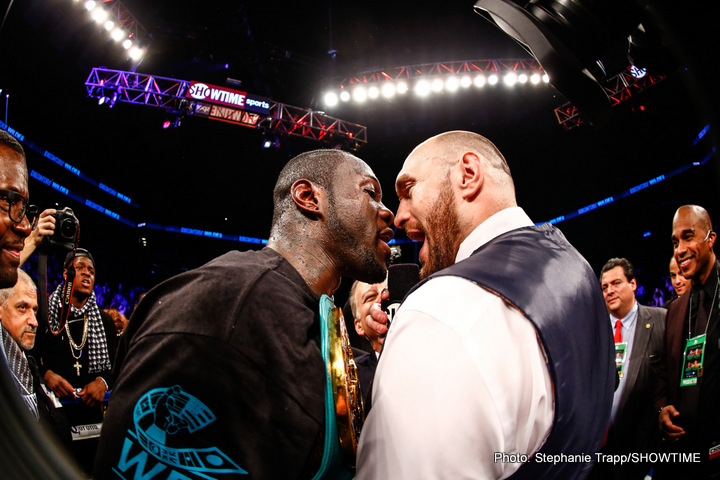 WBO heavyweight champ Joseph Parker is the underdog going into his March 31 unification battle with WBA/IBF champ Anthony Joshua – via the betting odds and in the opinion of most fight fans – but the unbeaten New Zealander is not without his his supporters. In fact, potential rival Tyson Fury, who still holds the linear crown, is one of them.
Speaking as a guest on the Pound for Pound podcast, Fury gave his prediction for the fight he of course has a big interest in:
"If I'm honest I fancy Parker and that's being gospel," Fury, 25-0, said. "He's young and ambitious, he's got fast hands, he hits hard and he fights excellent against opponents who stand still and don't move. Another thing is I've never met a Maori who ain't tough – they're all tough as teak."
Will Joshua "stand still and not move" when he gets in there with Parker? Fury has of course been extremely vocal in his desire to fight Joshua himself, yet if his Parker prediction turns out to be correct, chances are it might not happen. Might Fury wind up fighting Parker instead – as his cousin, the then unbeaten Hughie Fury did last September?
Parker and Fury have become quite friendly since the decision win the WBO champ scored over Hughie, and Parker says he may even invite Tyson to walk into the ring with him for the Joshua fight.
"I might give him a text and say, 'Bro, do you want to walk in with me?',"Parker told The Mail. "He may just walk in with me or he may just sit in the front and watch the fight. But I know I have a lot of support from Tyson which is pretty awesome. I still consider him a champion because he didn't lose his belts to anyone and I think when he does come back, if I still have a belt or have a chance to fight him, I would love to fight him."
A Fury-Parker fight would not be as big as a Fury-Joshua fight, certainly not in the UK, but it just might be that this is the fight we get. That and a super-fight involving Deontay Wilder should he get past Luis Ortiz on March 3.