'The Gypsy King' Tyson Fury reveals things aren't Copacetic for the undisputed heavyweight championship fight against Anthony Joshua, and he's saying that he face Deontay Wilder next.
Fury, 32, isn't elaborating on what is the hold up with him signing on the dotted line to face Joshua in June, but he says that he wants the money in his pocket. The purse split for the first Joshua-Fury fight is 50-50.
If Fury isn't happy with that, it might explain why he's not ready to take the fight, but also, it might not be a good time for him to take the fight.
The disadvantages of Fury facing Joshua next:
Inactivity – Fury will have been out of the ring for 18 months
Less money – There's more money that Fury can make by letting the Joshua fight marinate the way Floyd Mayweather did with his fight against Manny Pacquiao
More time to build his fan base in the U.S – It pays for Fury to build up his fan base in the U.S by facing Wilder and several other American heavyweights before he takes on Joshua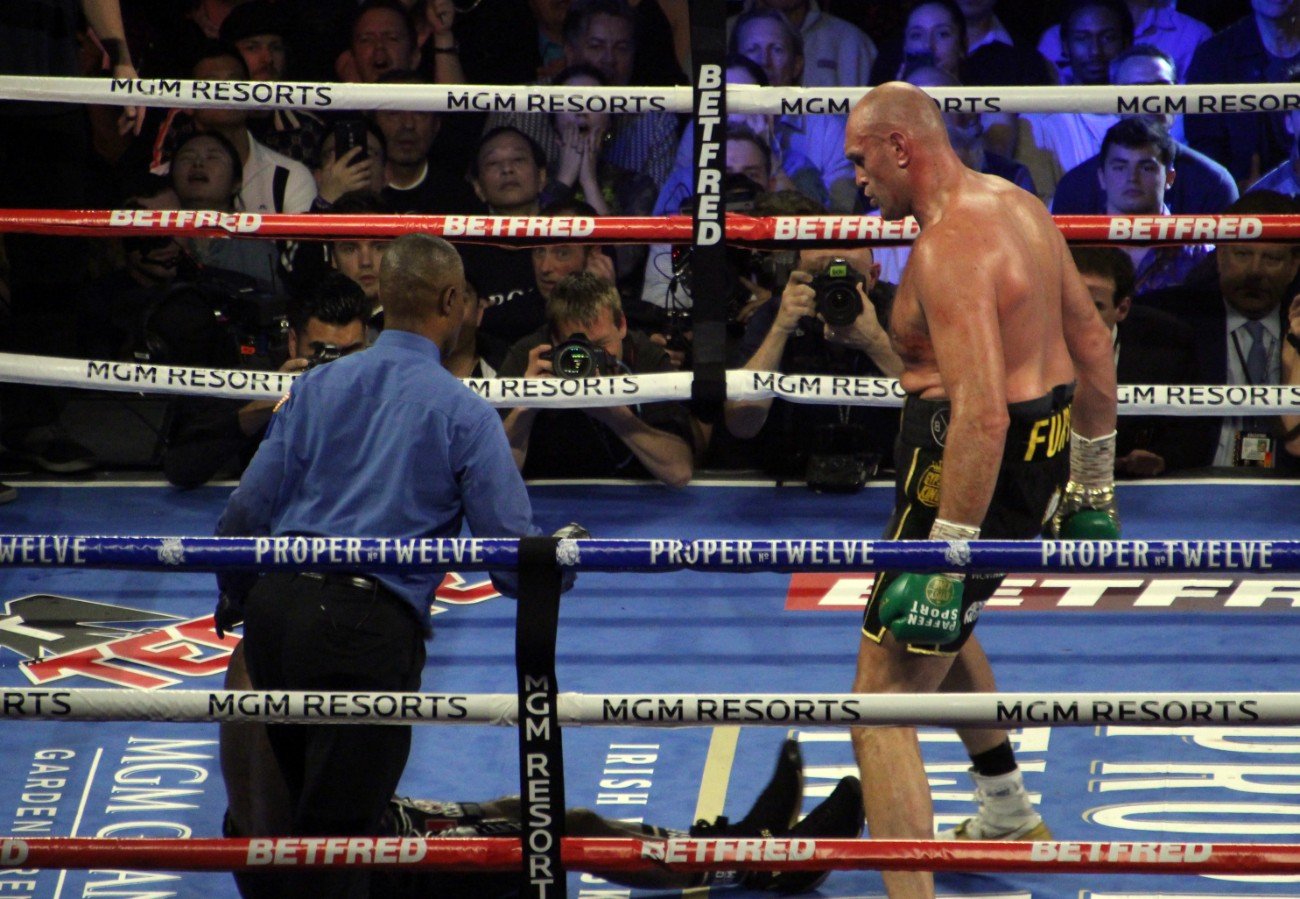 WBC champion Fury (30-0-1, 21 KOs) is sounding highly disillusioned with what's going on with the negotiations for his fight against IBF, WBA, WBC, WBO champion Joshua (24-1, 22 KOs), and he may walk away and take on former WBC champ Deontay (42-1-1, 41 KOs) next.
"Don't write Deontay Wilder off out the equation, he could be fighting me next, who knows? I could have a trilogy with Wilder yet.

"There's a lot of stuff going on behind the scenes and Wilder might be next, who knows?" said Fury to iFLTV on him having reservations about fighting Joshua next.
It's a good idea for Fury to take the fight with Wilder before he considers facing Joshua. The timing of a fight with Joshua is terrible right now, giving him the advantage because he's been active and in excellent shape.
For Fury, he would be walking into a sandtrap if he were to take the fight with AJ now because everything is stacked against him, and he seems to understand that.
It's for Fury to put together some good victories over Wilder and all the top Americans before he circles back to fight Joshua in a few years. By then, Fury can ask for the lion's share of the money, and he would be in a better place to negotiate than he is now.
"A lot is going on behind the scenes that can scupper a fight. Nothing's actually on until you're in the ring, we're nowhere near that at the moment," said Fury.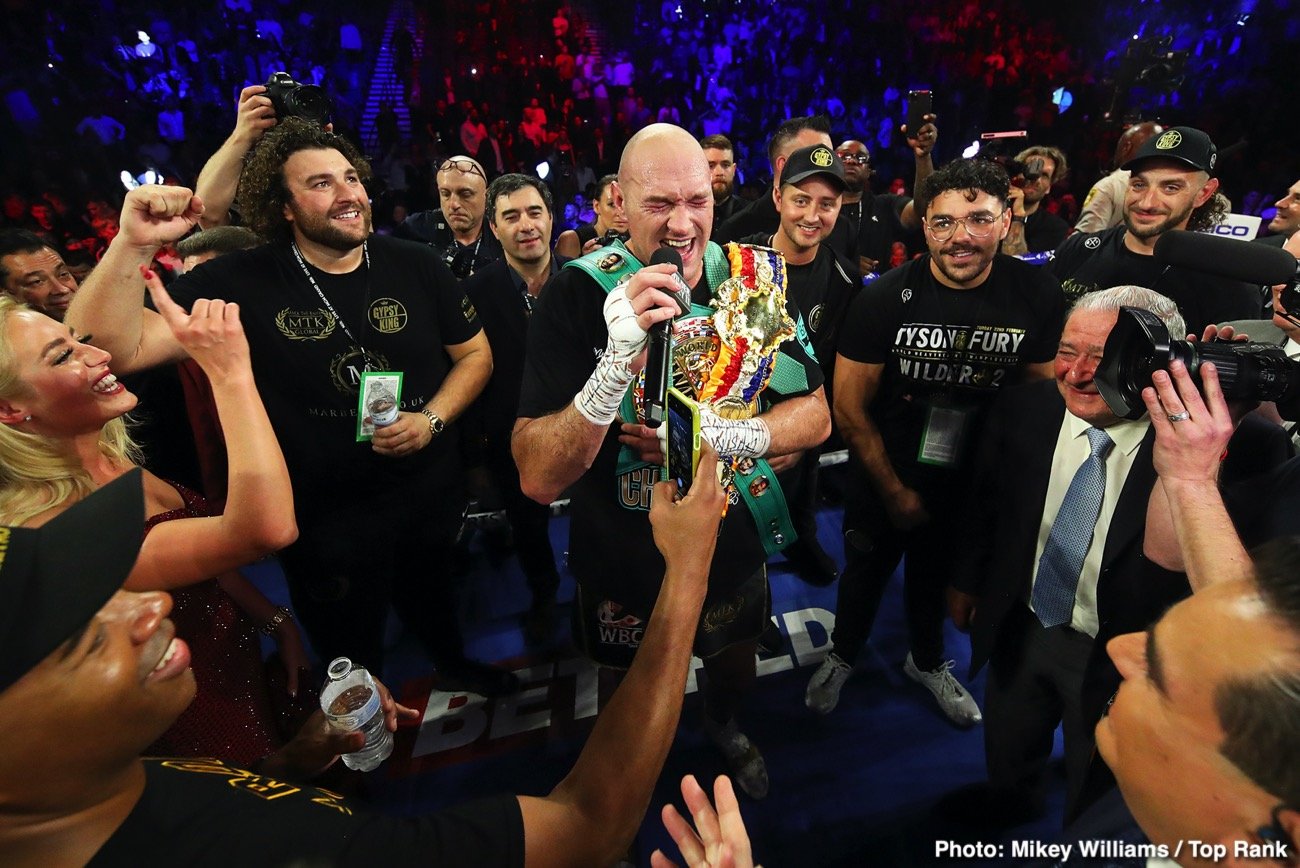 "Do I think the fight will eventually happen? Yes. Do I think it's imminent? No," Fury said.
It's not a big deal if the Joshua vs. Fury fight doesn't take place now, as long as Tyson faces Deontay next. That's a fight that will catch the imagination of the boxing world, and it'll give fans in the U.S a chance to see Tyson in action.
Joshua vs. Fury doesn't mean that much to the casual boxing fans in the U.S because they haven't seen enough of either of these two guys.
I mean, Joshua has fought only once in the U.S, losing to Andy Ruiz Jr in 2019, and Fury has fought a handful of times in the States.
It'll be interesting to see if Fury caves in to the pressure to face Joshua next and winds up signing the contract to face him.
Fury could end up sorry if he does take the fight with Joshua in June because he hasn't been active in the last year, which will hurt his performance.
Moreover, the money won't be nearly as good for Fury to face Joshua now than if he waited two or three years to let the fight marinate.