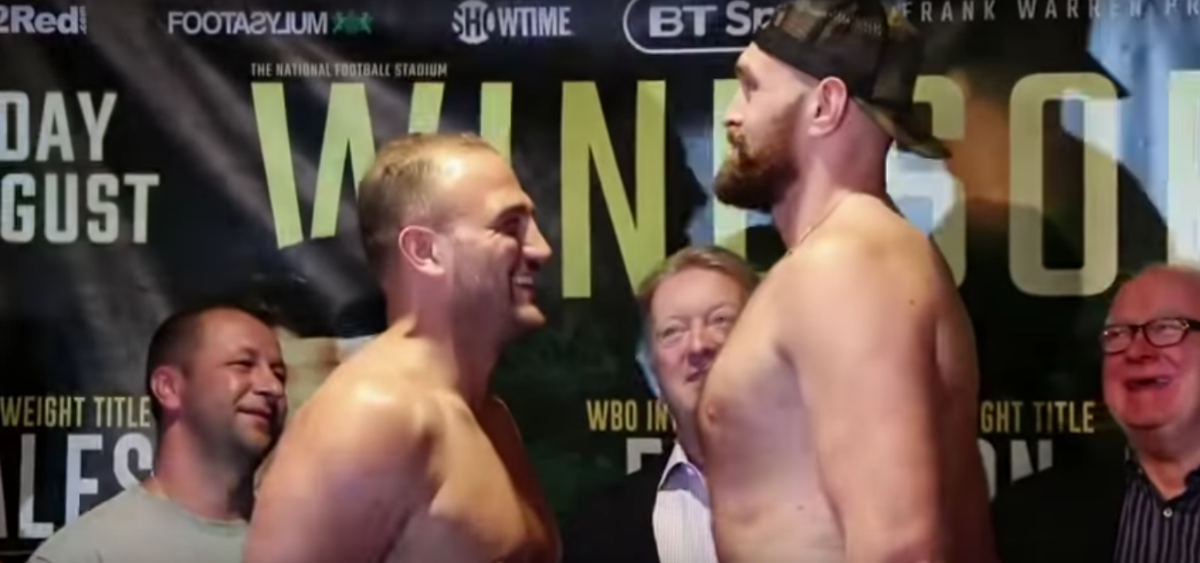 While the hype seems to have begun in earnest for a heavyweight blockbuster between reigning and undefeated WBC king Deontay Wilder and reigning and unbeaten lineal king Tyson Fury, one man has stated flat out that the fight will end in short-order in favour of "The Bronze Bomber" as Fury is "no way ready" to tackle the 40-0(39) KO King.
Tony Bellew, who was, and maybe still is chasing a big fight with Fury himself, told Sky Sports that if the fight goes ahead in November or December of this year (and the way things are, it sure looks like it will happen; as long as Fury does the business against Francesco Pianeta tomorrow night in his second comeback bout) it will last no longer than three-rounds.
"At the minute it's a bit of a freak show with Tyson Fury," Bellew stated. "But to be fair he has been out of the ring for the best part of three years and he hasn't lived the best lifestyle, so you can't expect to come back into this sport and this business and take on top competitors. He is definitely not ready for Deontay Wilder. Pianeta is a 6'5, 17 and-a-half stone southpaw. How is that preparing him – in any way, shape or form – for a 6'7" possibly the biggest puncher in the whole world? I don't think he'd ever beat Wilder. I always thought David Haye would beat Fury, because of the styles. Tyson Fury is a vulnerable heavyweight, there's no two ways about that. He is not a big man who can absorb everything. He is vulnerable and can be hurt. Fury against Wilder would be over in three-rounds, at the most."
So what to make of Bellew's comments? Bellew is a good pundit and he knows what he's talking about – but just three rounds? An overweight and wholly ill-prepared Bermane Stiverne aside, who of anything approaching quality has Wilder taken out inside just nine-minutes? Certainly not Artur Szpilka, who went nine with him, or Eric Molina, who also went nine, or Johan Duhaupas who extended Wilder into the eleventh. Heck, even Jason Gavern took Wilder four full sessions. Taking into account his out of the ring problems, Fury is still a far better fighter/boxer than all of those guys, isn't he.
And as tall as he is, maybe Pianeta isn't a bad choice for Fury as he gets ready for Wilder. The Italian is a southpaw, yes, while Wilder of course is not, but Pianeta is not too much shorter than the WBC boss. Might Fury practice using his jab against a tall target, for instance?
Bellew may be right when he says Wilder could be the world's hardest puncher, and as dangerous as he is, yes, Wilder is capable of taking out any man he hits flush. But as tall as he is, as clever he can be in the ring, Fury would/will give Wilder far more problems than just nine-minute's worth, surely. It might be going against the grain, but for what it's worth, I see a long fight in November or December – maybe even a 12-round fight.