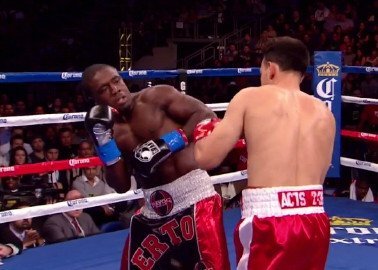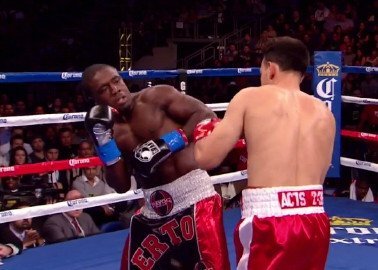 Former IBF/WBC welterweight champion Andre Berto (28-2, 22 KO's) has a real fight on his hands this Saturday night against the tough Mexican fighter Jesus Soto Karass (27-8-3, 17 KO's) at the AT&T Center, in San Antonio, Texas. Berto, 29 is in a weakened position having lost two out of his last three fights.
Berto is coming off one of his poor performances of his 9 year pro career in losing by a fairly wide 12 round unanimous decision to Robert "The Ghost" Guerrero last November. Berto is now facing a carbon copy of Guerrero's fighting style in 30-year-old Soto Karass and thing could go badly for Berto on Saturday unless he can find his way back to his prime years of his career back in 2010.
Soto Karass said I'm getting into the ring to kick my opponent's a**. That's my game plan…the Mexican fans motivate me."
If Berto fails in this fight it won't be due to him not having the right advice from his trainer. He's now being trained by Virgil Hunter, and he's been told to stay off the ropes for this fight. That's what got Berto in trouble in his losses to Ortiz and Guerrero.
Berto will be given some forceful reminders by Hunter if he fails to remember that lesson. Berto also won't be using the shoulder roll defense that got him in trouble against Guerrero.
Berto will be going back to his old style of fighting. Whether that will be enough for him to beat Soto Karass remains to be seen. In looking at how Berto wasn't able to match the fast pace that Guerrero set last November, it would seem unlikely that he'll be able to keep up with the fast pace that Soto Karass sets as well.
Soto Karass is just as busy as Guerrero is, but with more power behind his shots. If Berto can't take Soto Karass out of there like Marcos Maidana did last year in September in stopping him in the 8th round, Berto could be in for another beating like the one he suffered against Guerrero.