Josh Taylor Vs Khongsong to begin LIVE at 2:30 p.m. ET/11:30 a.m. PT on ESPN+ in the US – Live coverage on BT Sport 1 begins on Saturday at 7.30pm in UK
• Josh Taylor 139.25 lbs vs. Apinun Khongsong 139.5 lbs
(Taylor's IBF/WBA Jr. Welterweight World Titles — 12 Rounds)
• Charlie Edwards 117.5 lbs vs. Kyle Williams 117.25 lbs
(Bantamweight — 10 Rounds)
• Davey Oliver Joyce 121.25 lbs vs. Ionut Baluta 121.25 lbs
(Joyce's WBO European Jr. Featherweight title — 10 Rounds)
• George Davey 154.5 lbs vs. Jeff Thomas 155.5 lbs
(Jr. Middleweight — 4 Rounds)
• Eithan James 141.25 lbs vs. Kris Pilkington 141.25 lbs
(Jr. Welterweight— 4 Rounds)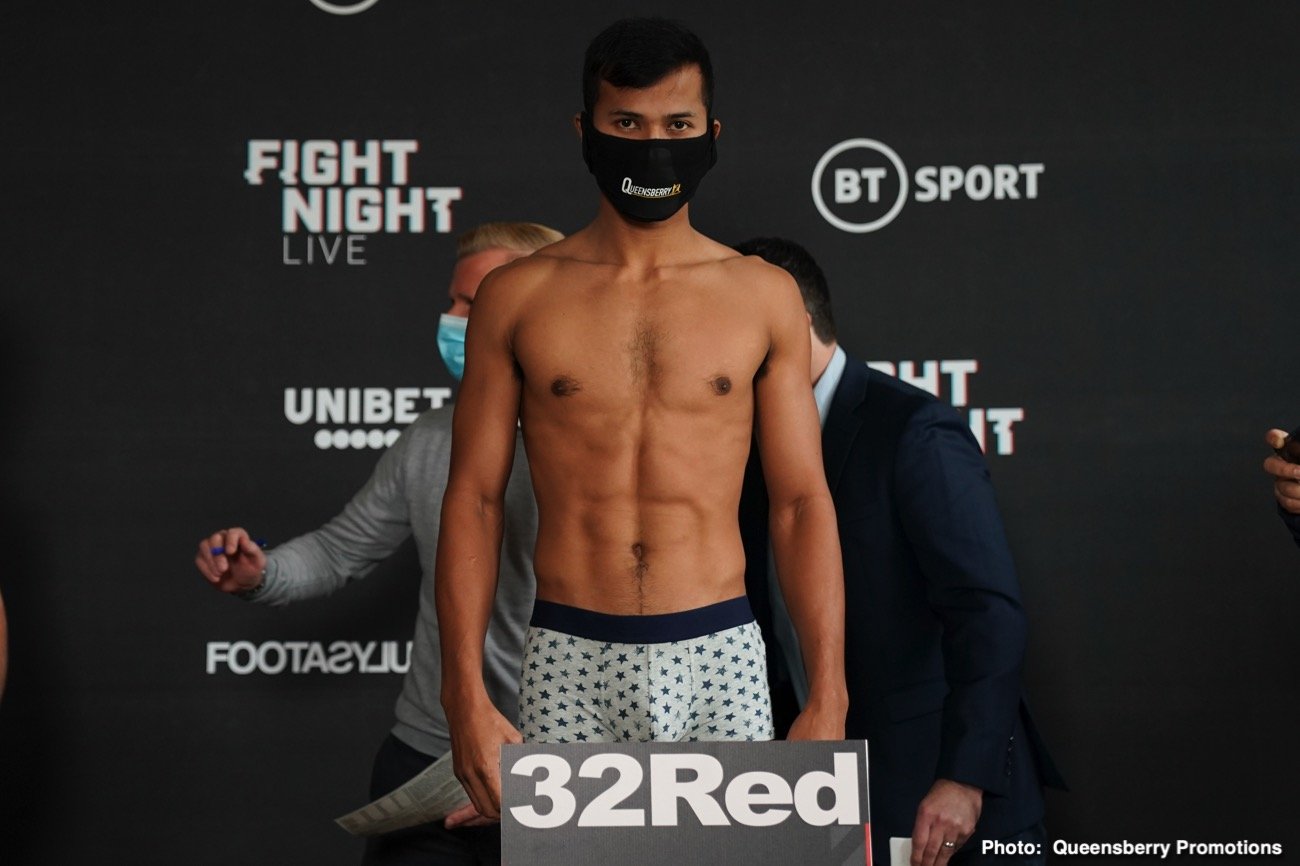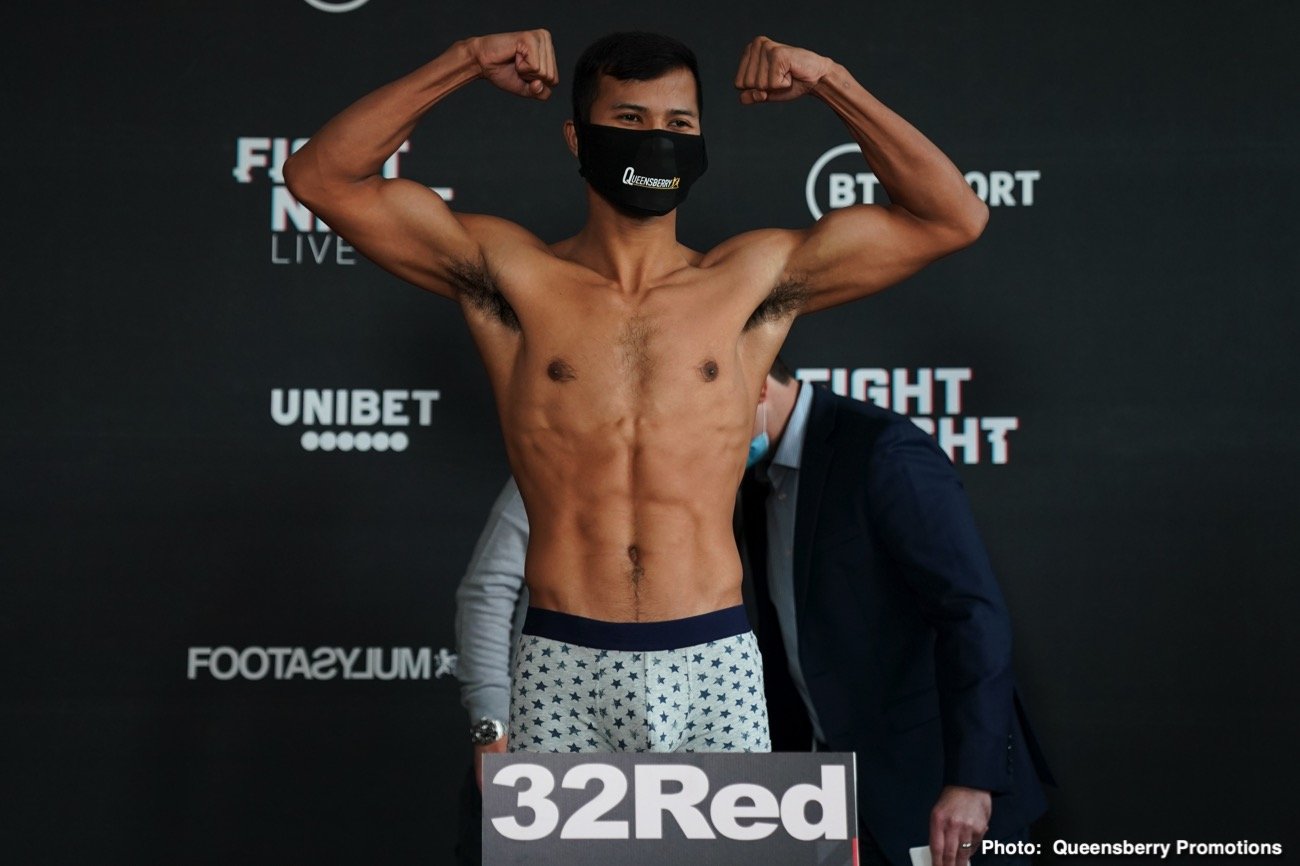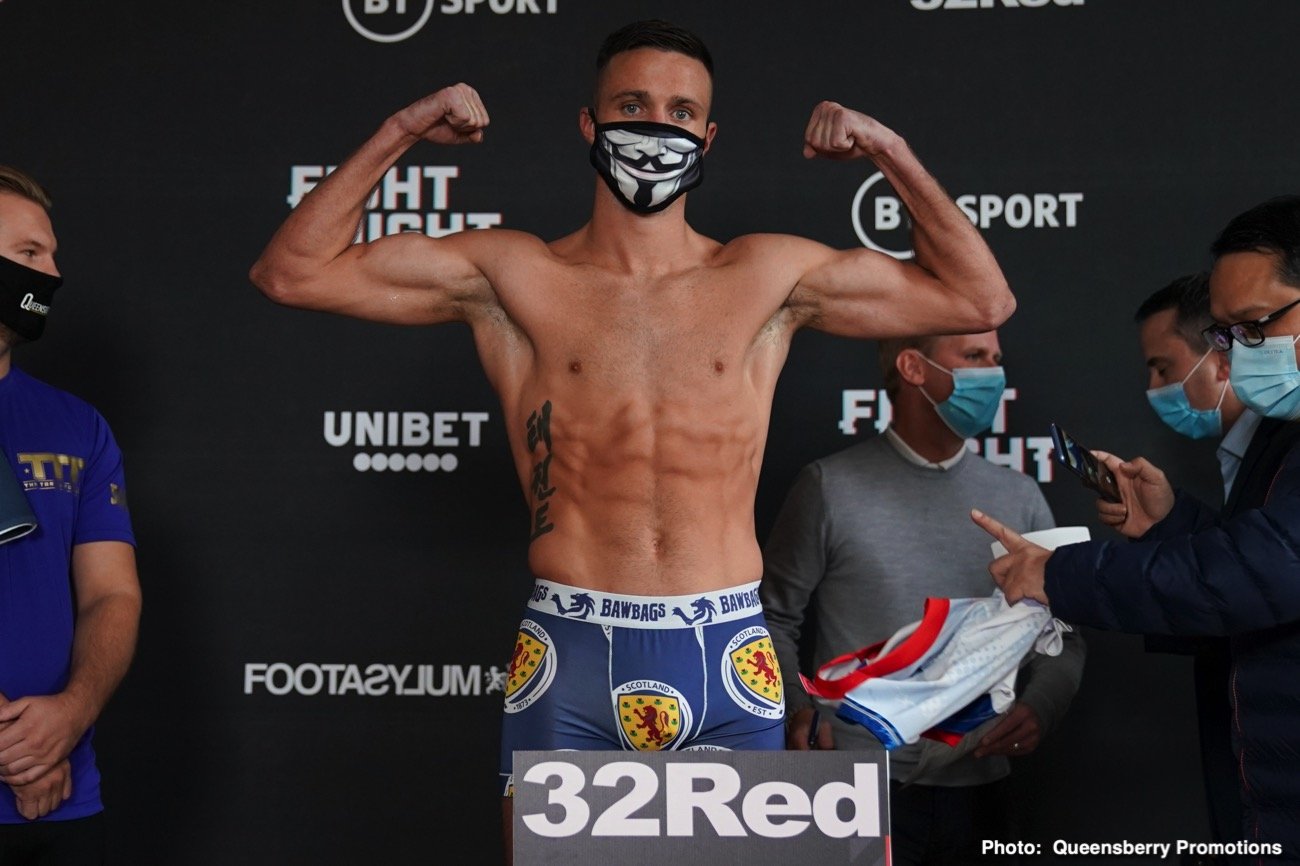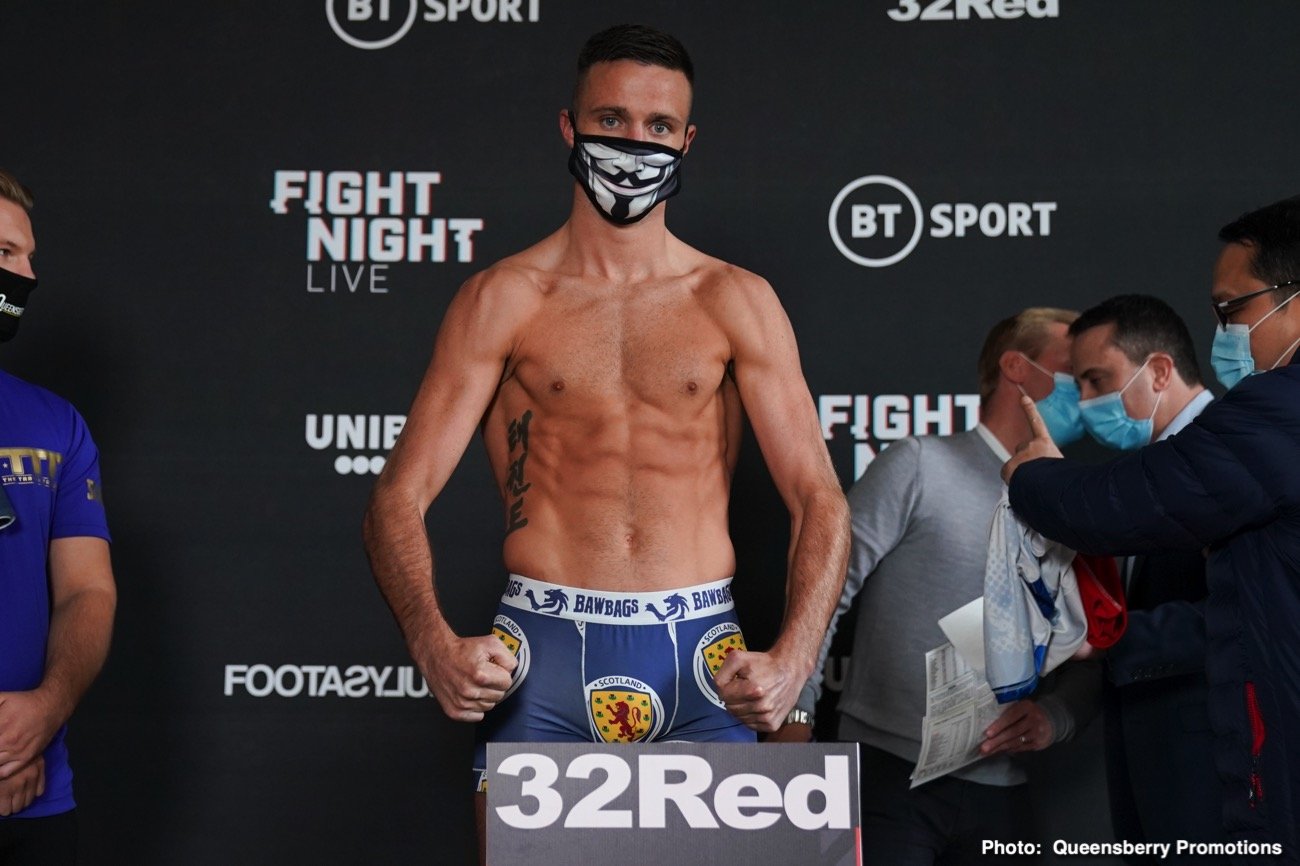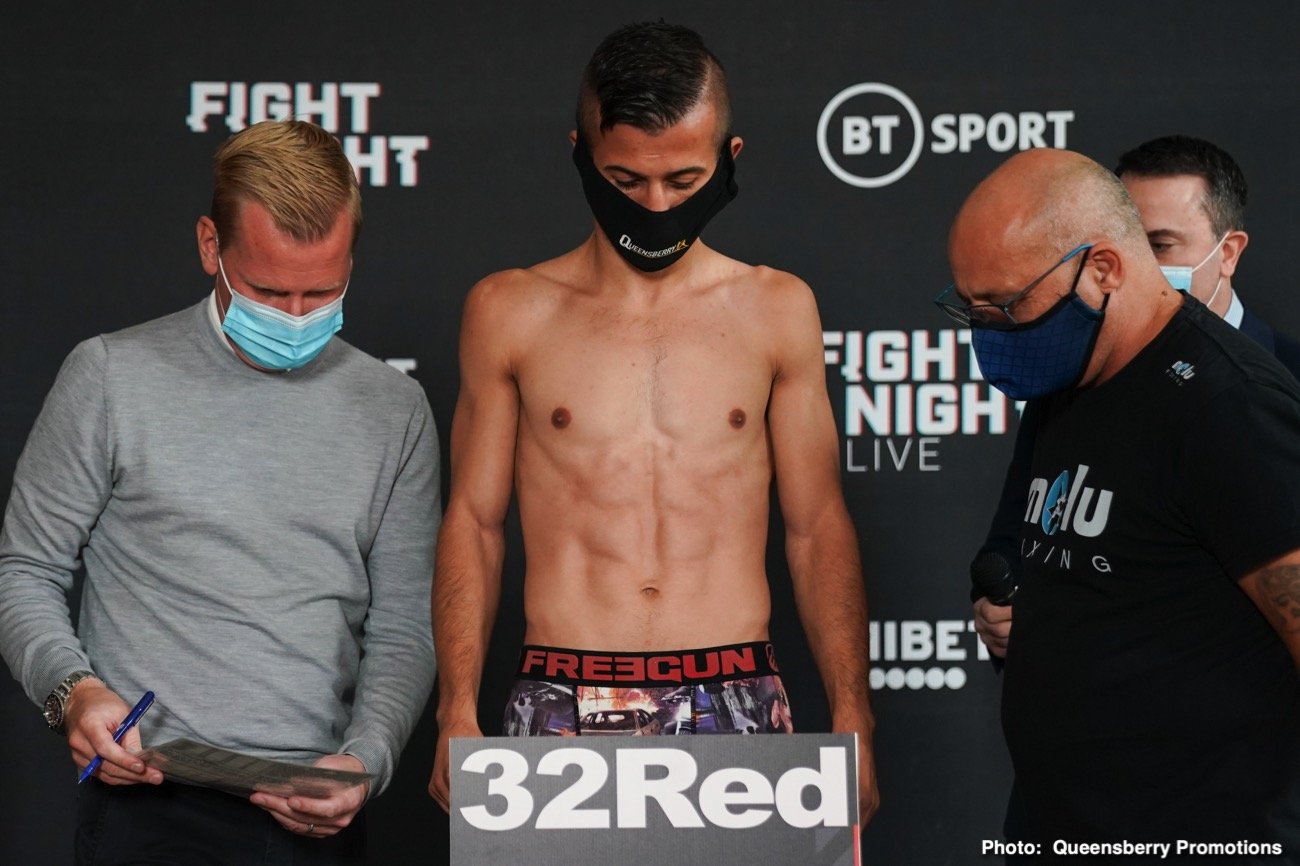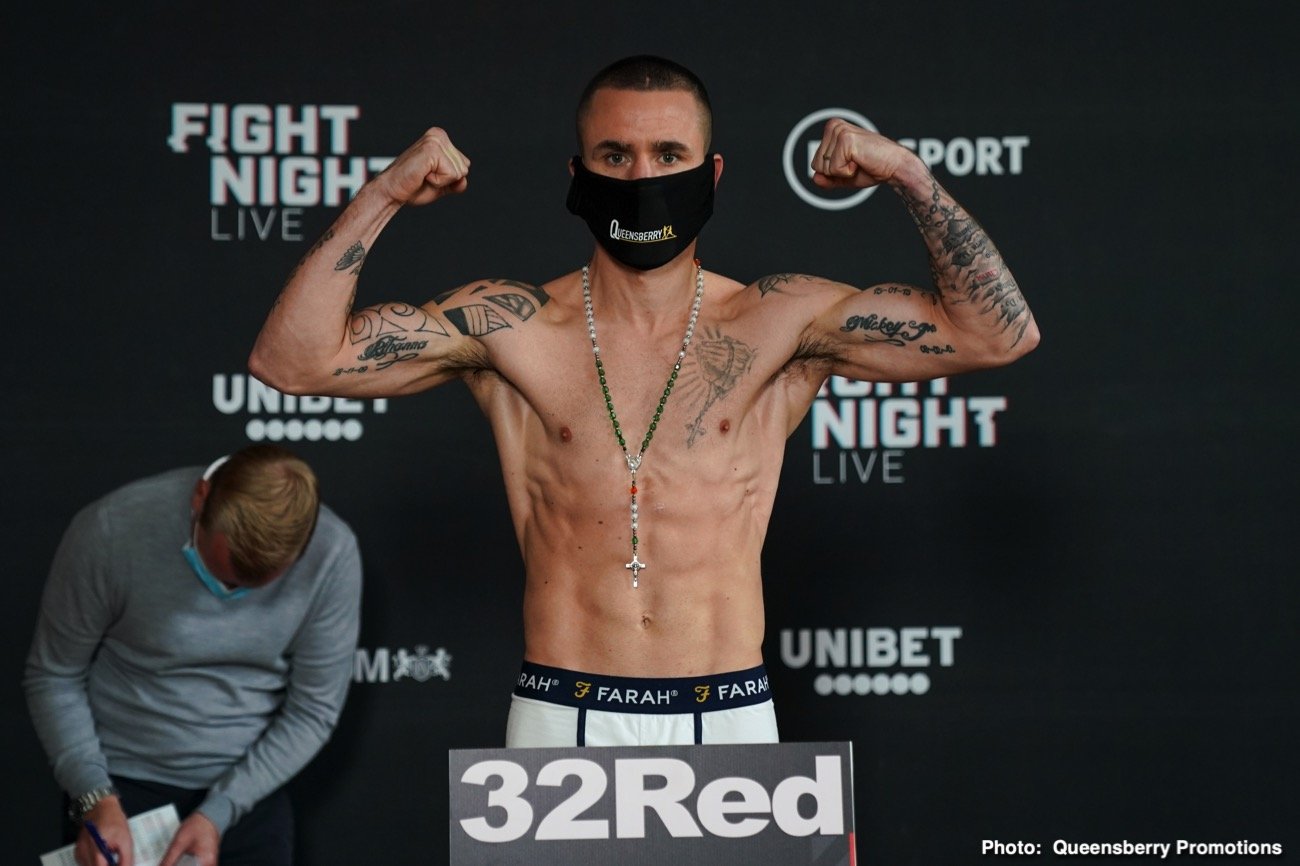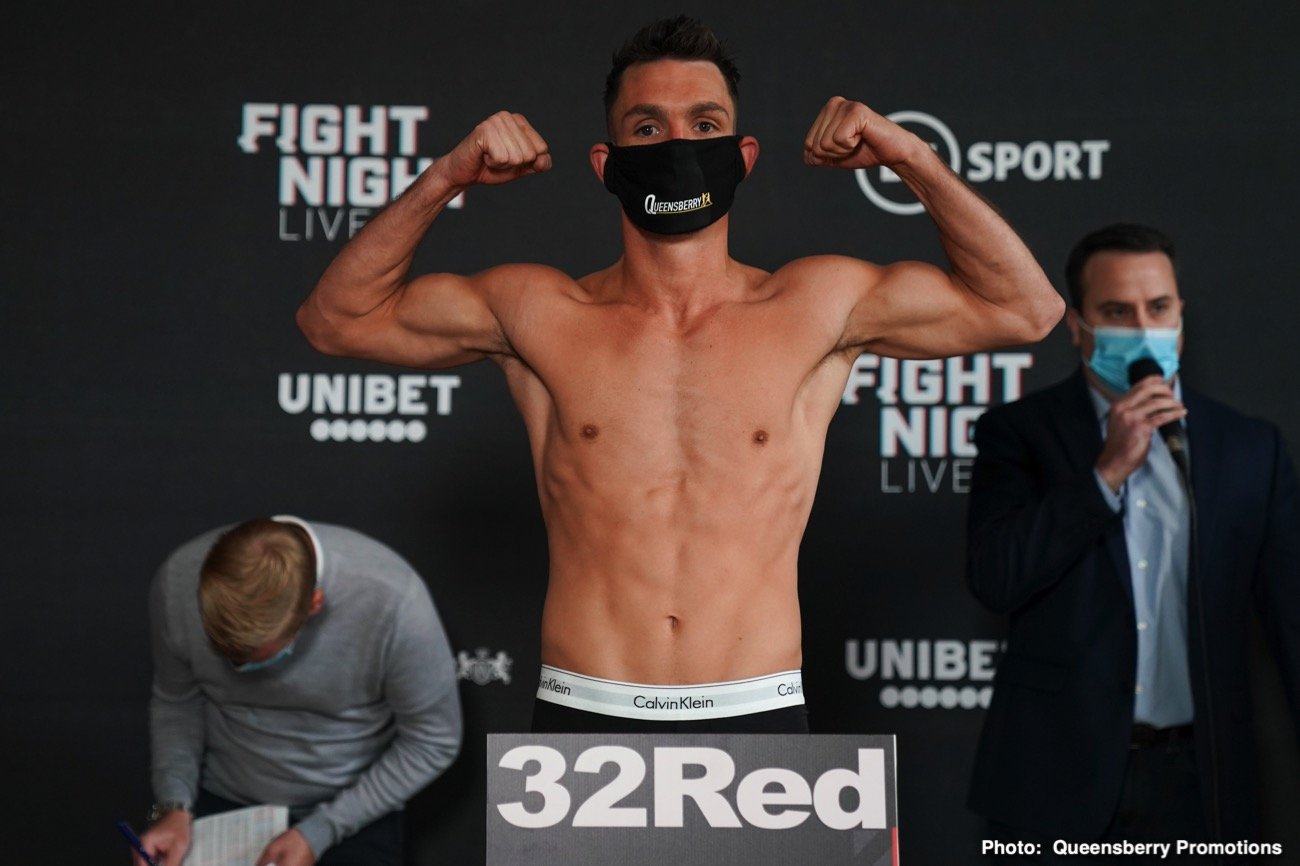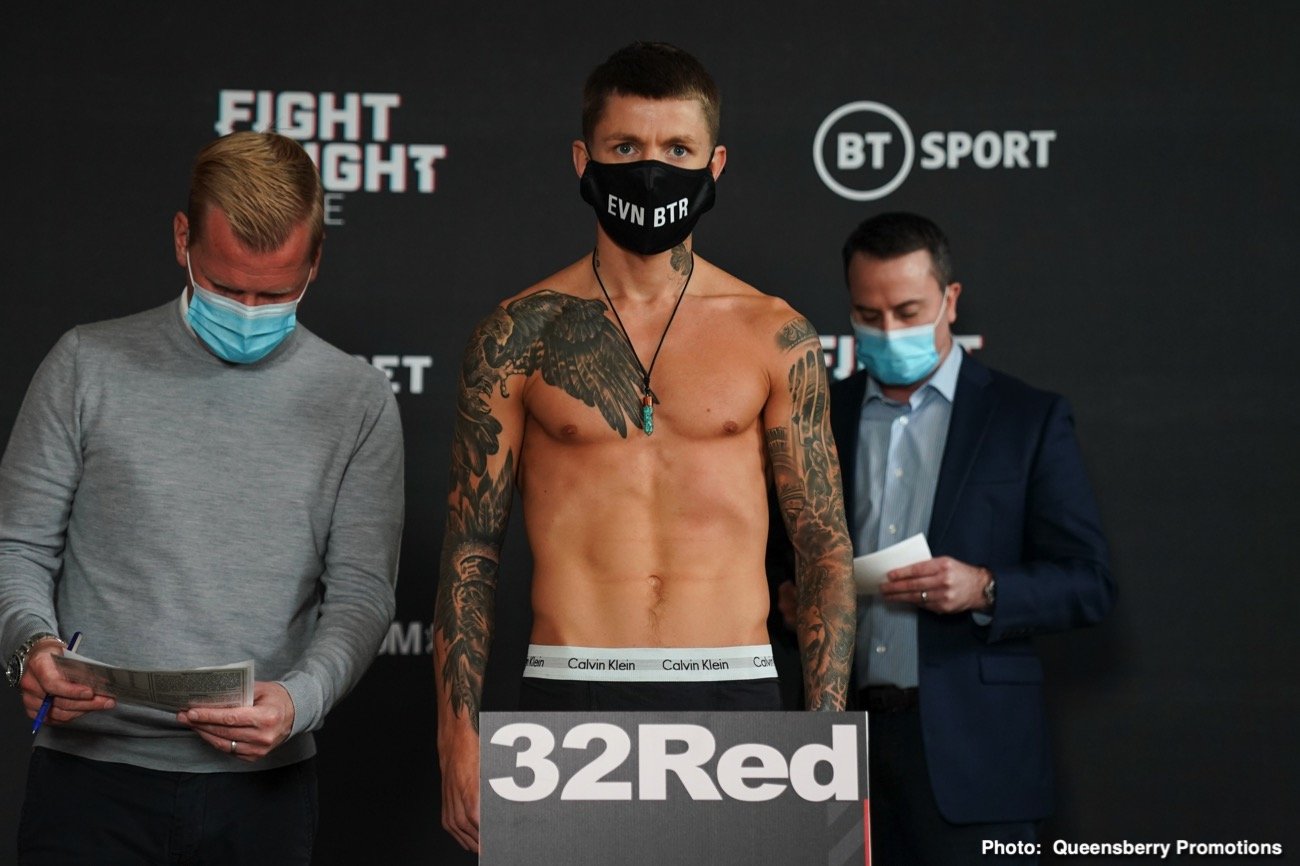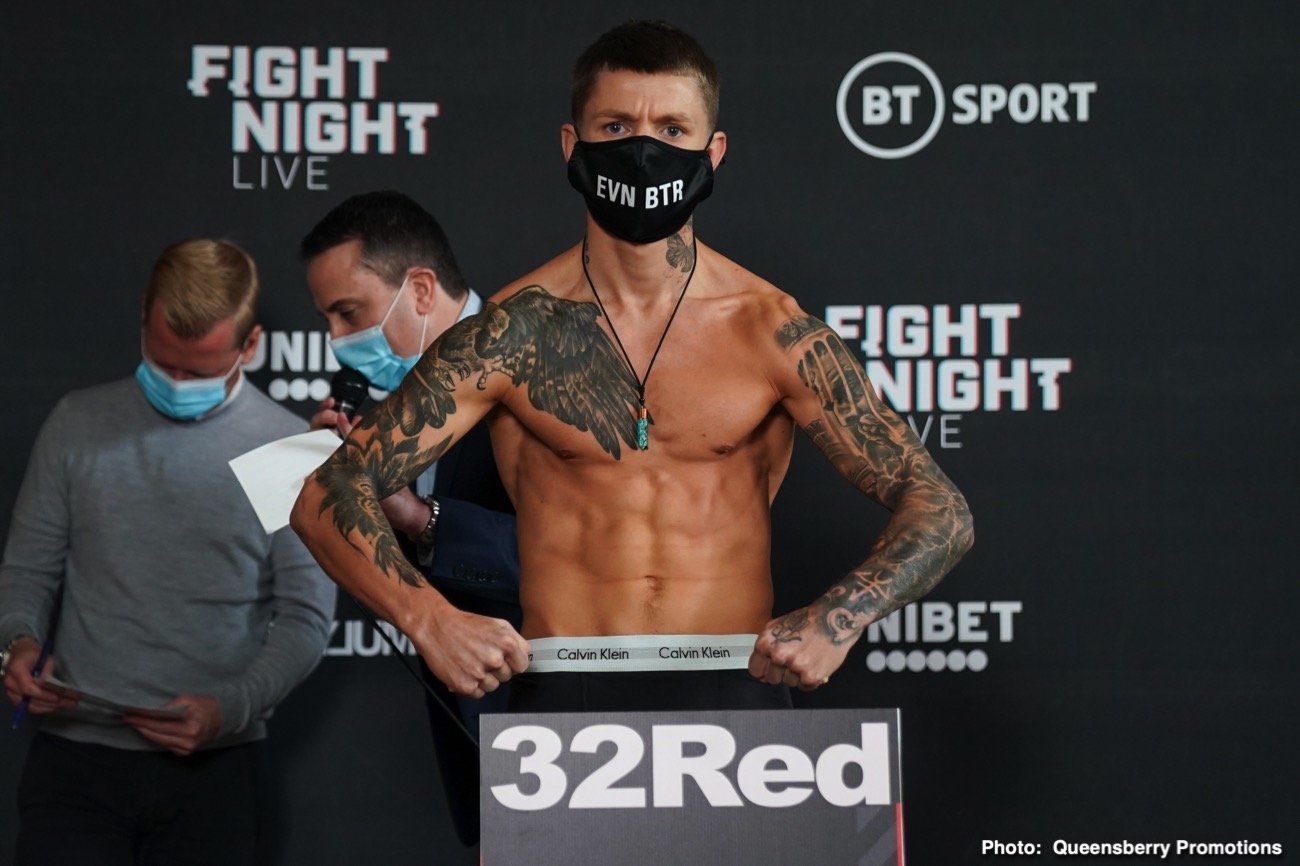 WORLD CHAMPIONSHIP BOXING returns to BT Sport on Saturday when Josh Taylor defends his unified WBA/IBF super lightweight belts against mandatory challenger, the unbeaten Apinun Khongsong from Thailand. Also in headline position is the return of former WBC world flyweight champion Charlie Edwards to the ring, where he will step up to bantamweight to take on Kyle Williams.
Earlier today, the four fighters took part in an online media conference ahead of Saturday's event and below is a selection of the pre-fight comments.
Apinun Khongsong (16-0)
I am happy to fight here and being behind closed doors is good for me because there will be no people and boxing fans. I am very proud to fight Josh Taylor because he is a very good champion. I have prepared very well to fight him on Saturday. The plan is to stop Josh Taylor by knockout.
Josh Taylor (16-0)
I don't think not having a crowd will affect my performance at all. I've been practicing in the gym with no music, no noise and nobody speaking, so we have been replicating what the experience will be like. I'm looking forward to getting in there on Saturday and I have kept fit and in shape throughout the year. I can't wait to put on a strong performance.
You will see on Saturday what changes I have made working with Ben (Davison) and I am not going to give away what we have been working on. It is good and we've been working on a lot of things and this is a nice start to a whole new book. This is the start of it, it is going to be better than the last one and I can't wait to get going on Saturday.
Khongsong is standing in the way of where I want to go so I need to get rid of him. This is his introduction to world boxing and I am going to make it a painful one for him. He doesn't belong at this level and I am a couple of levels above him. I am going to go in there and knock him out on Saturday.
I have seen a lot I can exploit. He is a very good fighter and very strong, punches with both hands with power, but it is not enough to beat me. I am just really looking forward to getting in there on Saturday and putting on a strong performance.
Former flyweight world champion Charlie Edwards will test out the bantamweight waters in a 10-rounder against Kyle Williams on Saturday, Sept. 26 as the co-feature to WBA/IBF junior welterweight world champion Josh Taylor's title defense against Apinun Khongsong in London.
Kyle Williams (11-2)
It is his coming out party but we are here to spoil that. Charlie is a fantastic athlete, I have watched him throughout his career, but when we get in there it is two men and I am looking to take what he's got. I fought for the British title against Farooq and it was not a fight I was completely outclassed in. I showed that I've got the goods to be at that level and just got caught. Against Thomas Essomba it showed I've got the toughness for the game and showed that when it gets hard I stick in there and continue to fight, as Charlie knows.
Charlie Edwards (15-1)
First and foremost I would like to say it is so good to be back. I've missed being on the stage, missed being at the press conferences and I am really looking forward to the fight. Outside of the ring it has been really great for me this year, I have really settled and that has helped me with my training. I am feeling good, feeling strong and I am looking forward to getting back in there, putting the dark times behind me of making that terrible weight and moving forward with my career. Kyle is a good fighter, he is tough, game, he is gonna come and he is gonna try and make it awkward in there. It is what we expect at this level and this is his world cup final, his golden ticket so we expect him to come and have a right good go.
With not having to make flyweight it is nice to be able to string a sentence together now! Last time I couldn't even do the media stuff. It is good and I feel ready. It is chapter 2 and I am looking forward to it.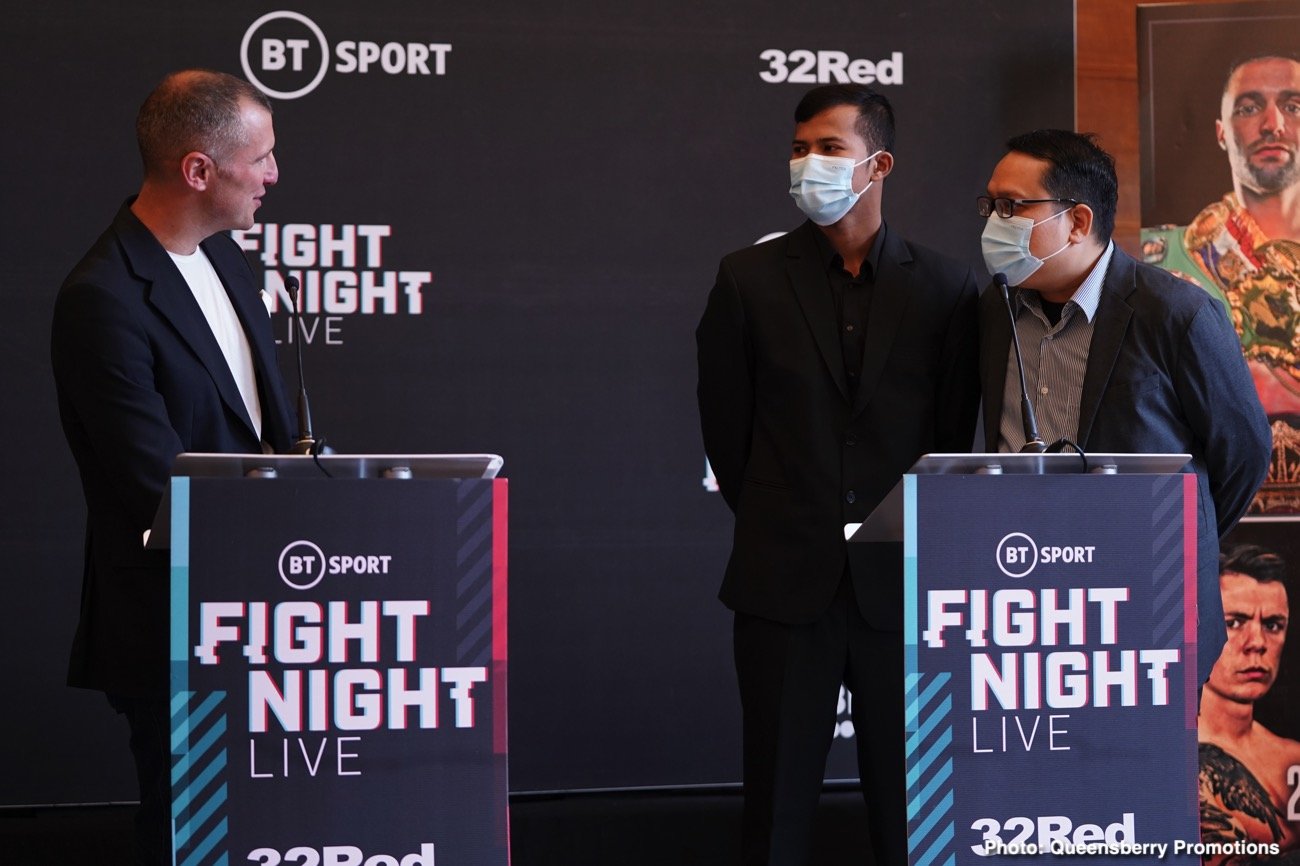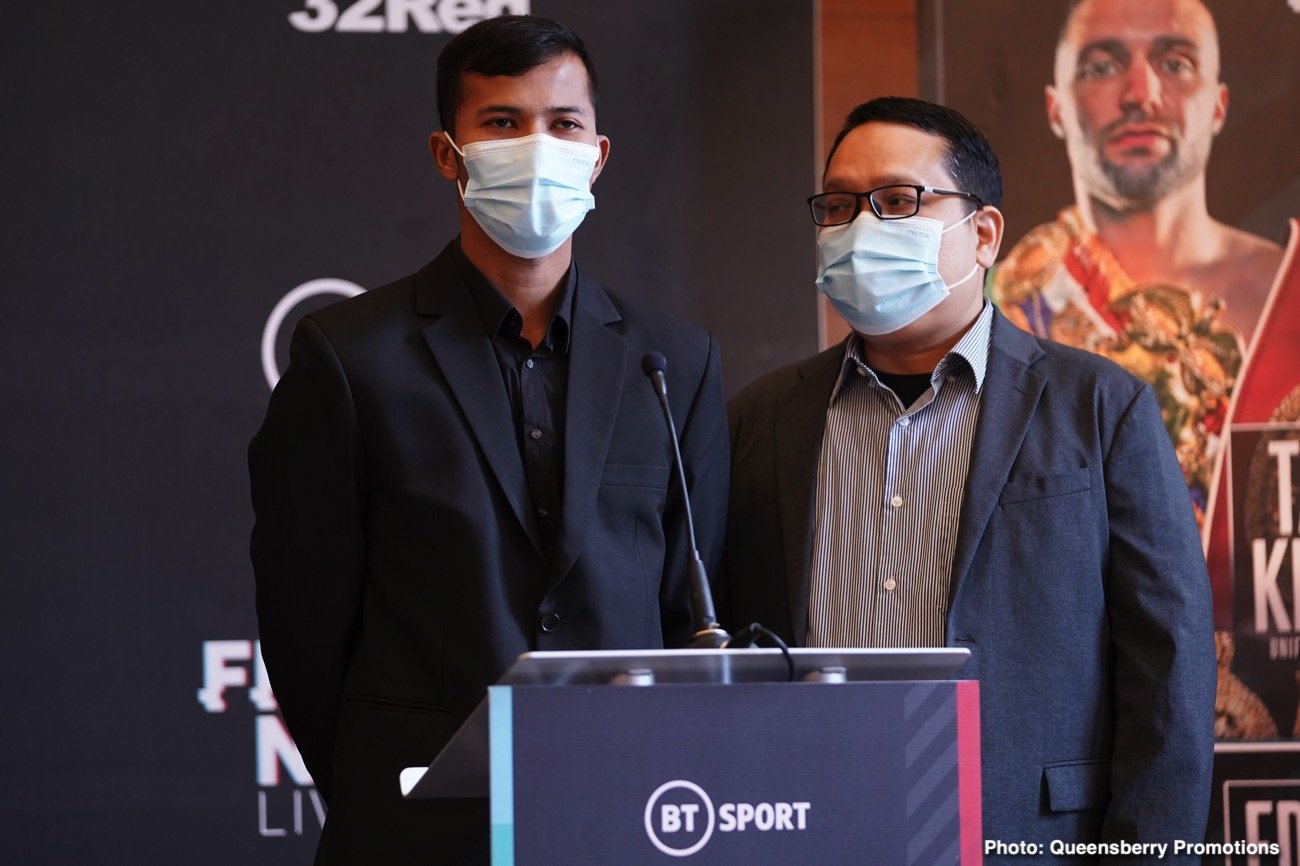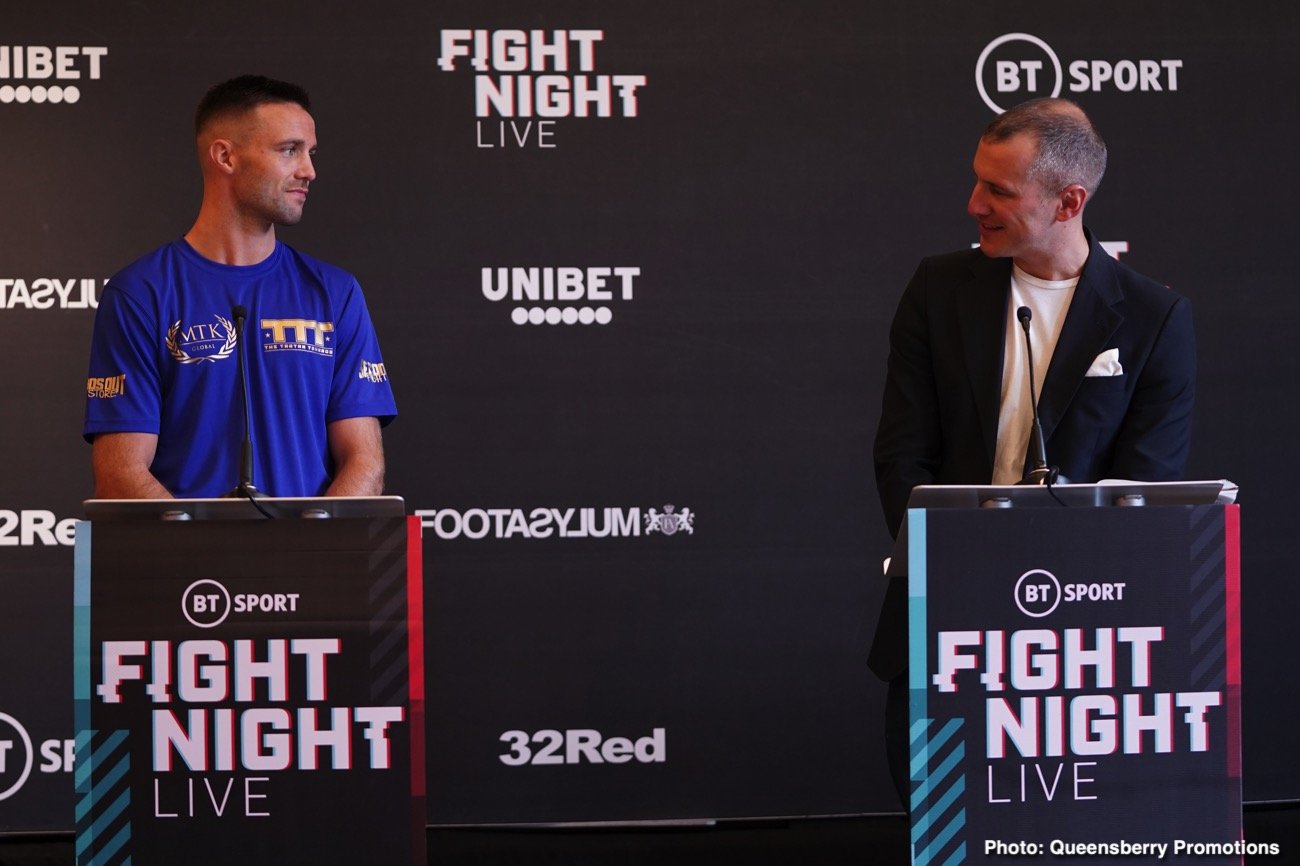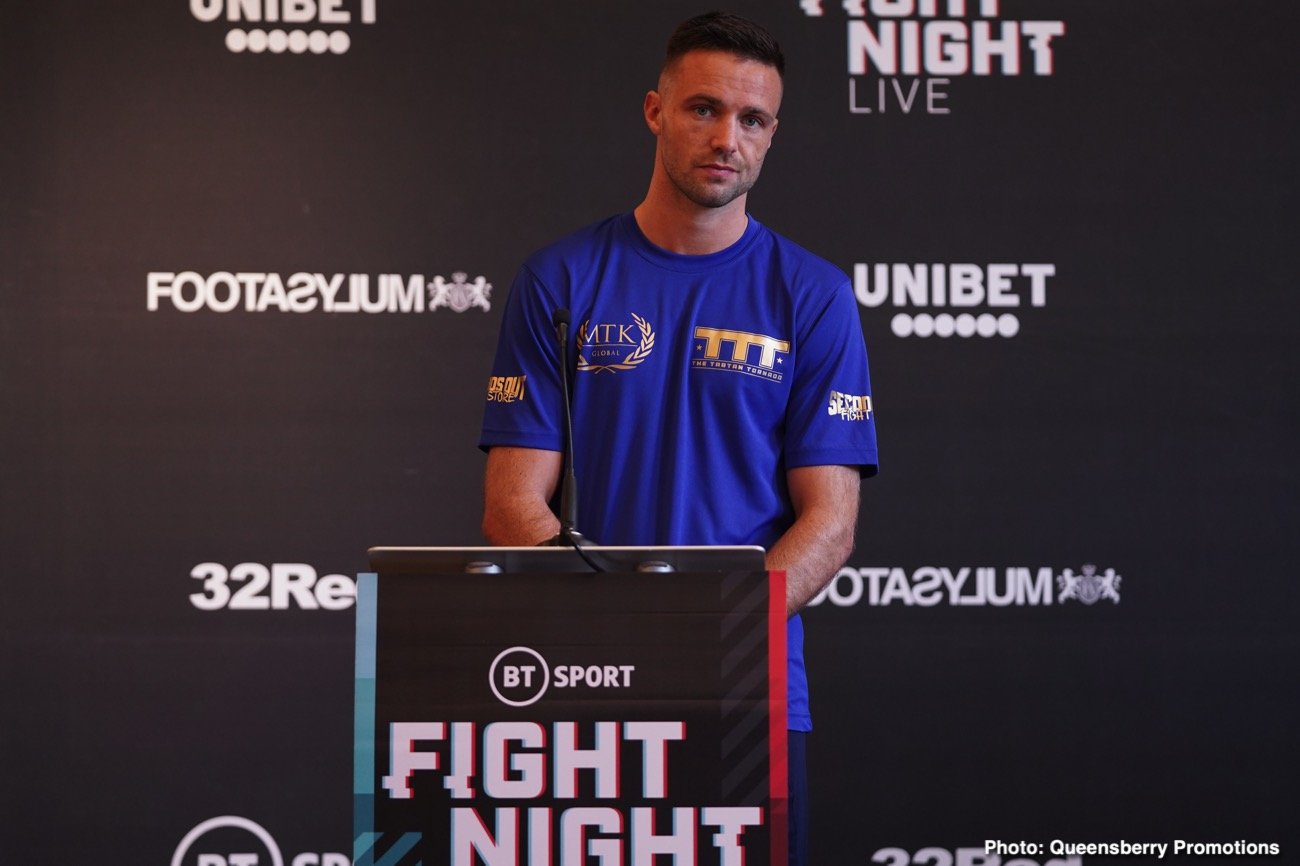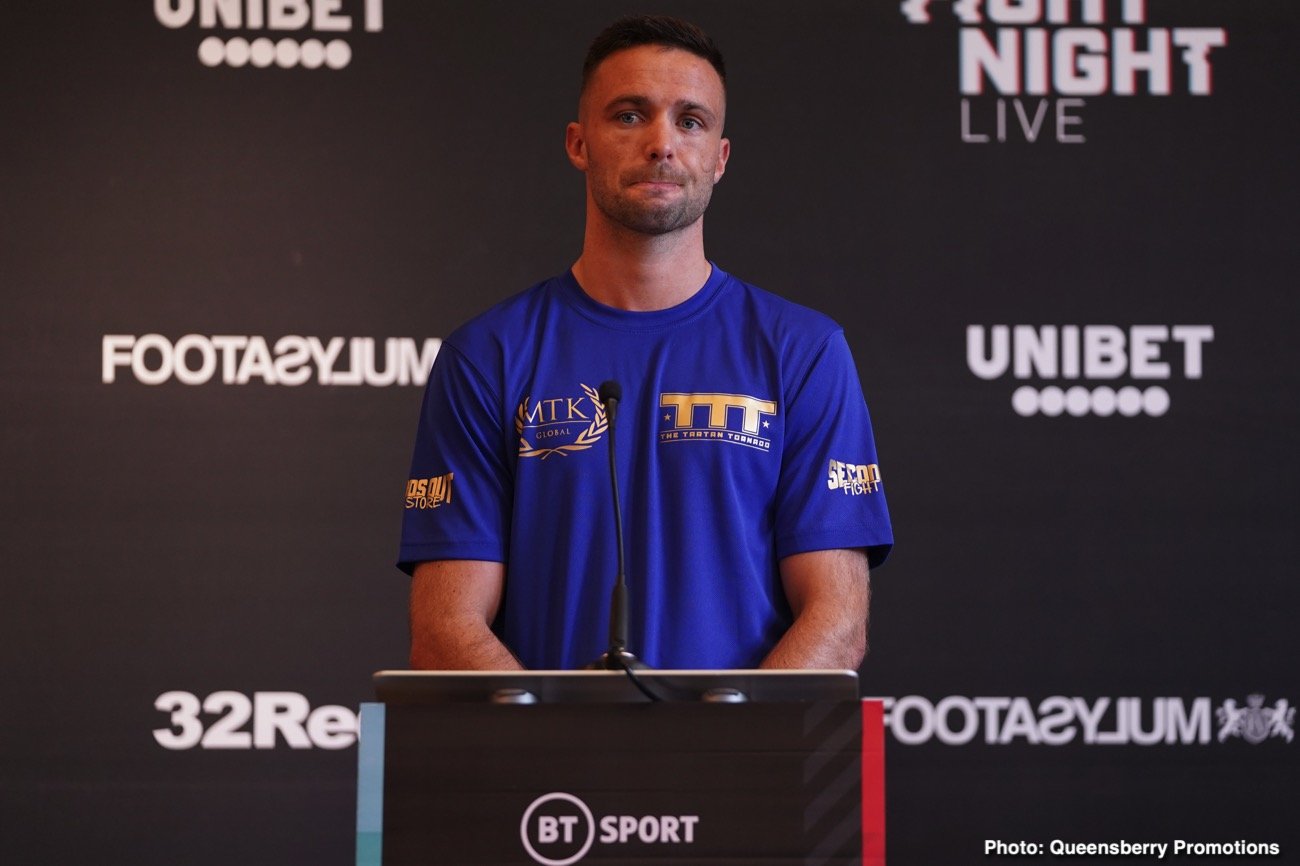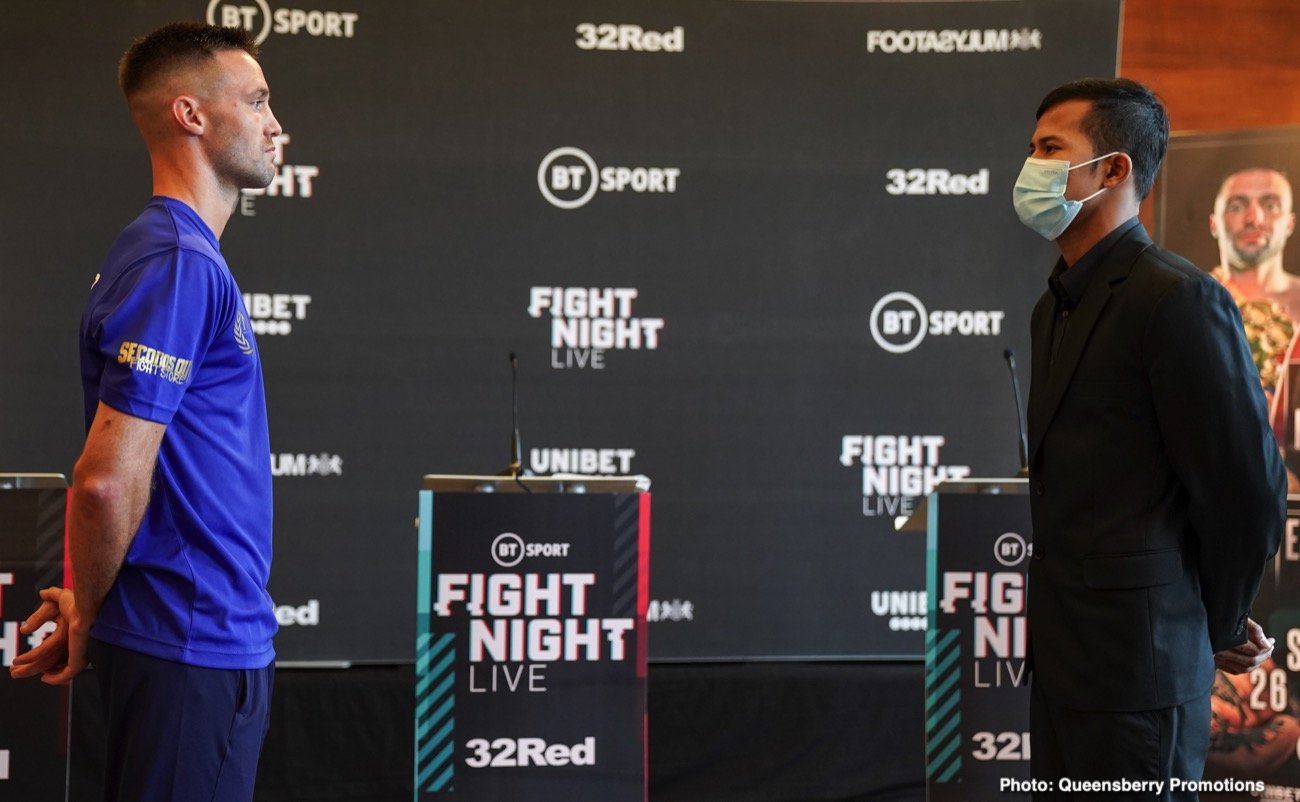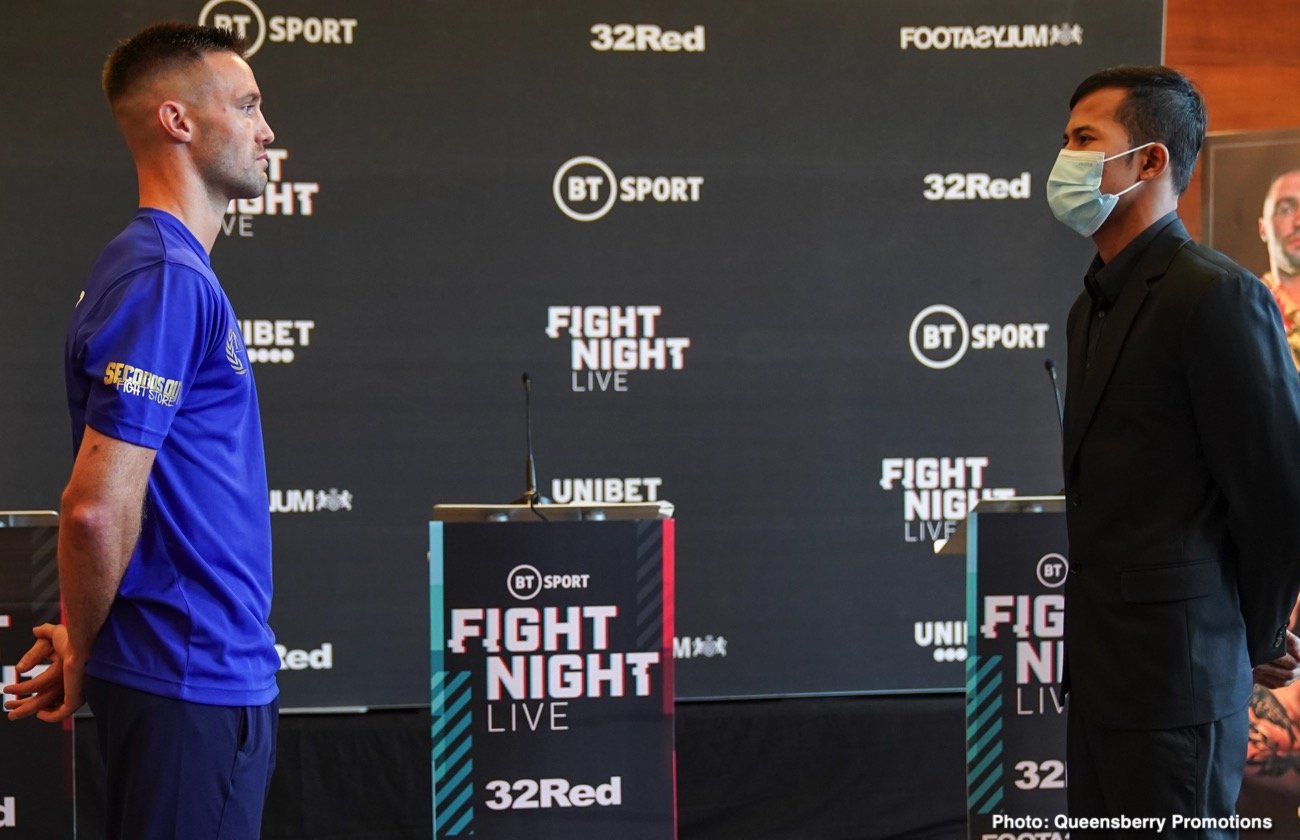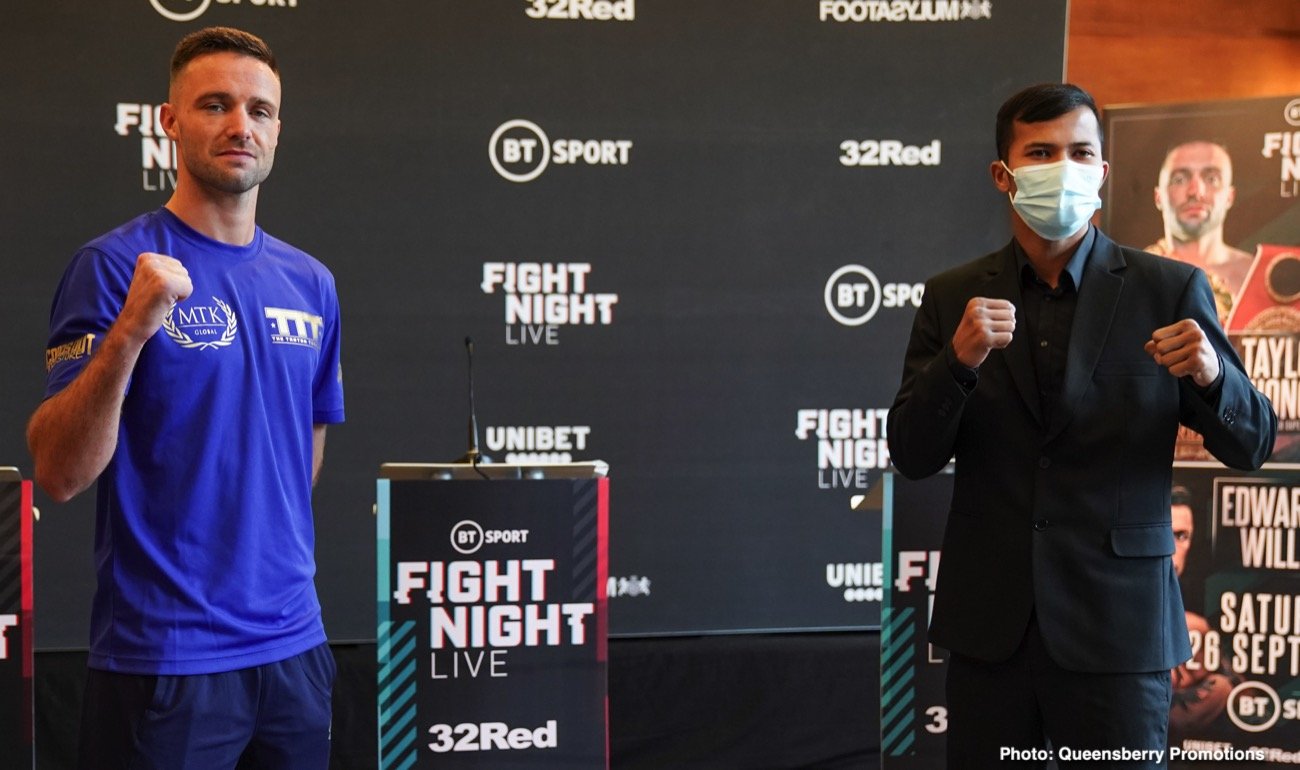 Taylor-Khongsong and Edwards-Williams will stream live and exclusively on ESPN+ beginning at 4 p.m. ET/1 p.m. PT, with undercard bouts at 2:30 p.m. ET/11:30 a.m. PT. Special world championship event to begin LIVE at 2:30 p.m. ET/11:30 a.m. PT on ESPN+
Edwards (15-1, 1 NC, 6 KOs), from the London borough of Croydon, won the WBC flyweight world title in December 2018 with a one-sided decision over Cristofer Rosales, then defended it three months later with a shutout decision over Angel Moreno.
He nearly lost his world title via knockout to Julio Cesar Martinez last August on the Vasiliy Lomachenko-Luke Campbell undercard, but the bout was ruled a no contest after Martinez hit Edwards while he was on the canvas.
Williams (11-2, 3 KOs) is coming off a split decision defeat last October against an over-the-weight Ionut Baluta for the vacant WBO European bantamweight title.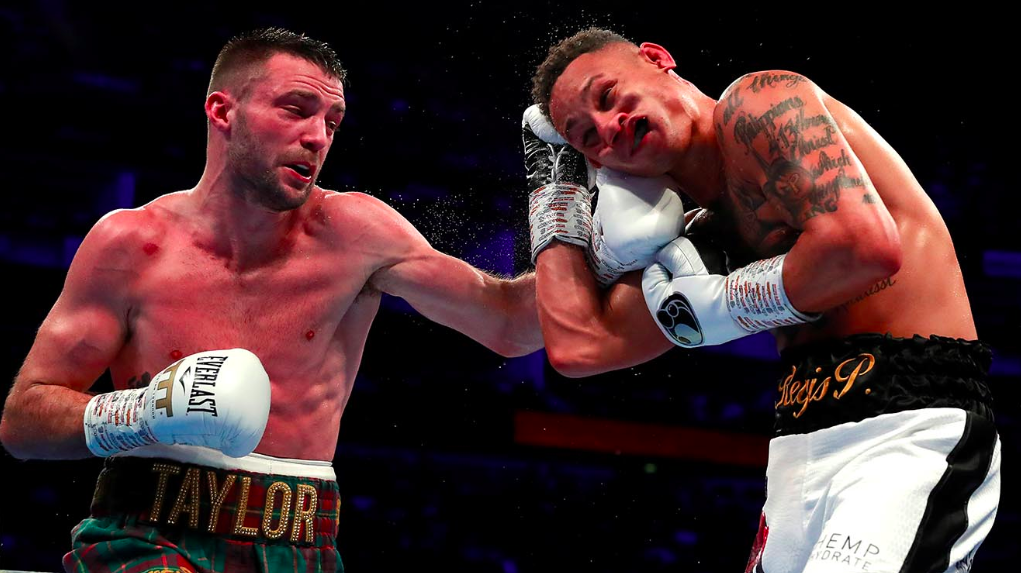 In undercard action on ESPN+:
Former Irish amateur superstar and 2016 Olympian Davey Oliver Joyce (12-1, 9 KOs) will make the first defense of his WBO European junior featherweight title against Baluta (13-2, 2 KOs) in a 10-rounder. Joyce moved down to junior featherweight following his shocking knockout loss to Leigh Wood last October in a bid for the WBO European featherweight title. In March, Baluta authored one of 2020's biggest upsets, stunning former junior featherweight world champion TJ Doheny via eight-round unanimous decision.
Top prospect Willy Hutchinson (12-0, 8 KOs), who notched a first-round KO last month, will face an opponent to be named in a 10-round super middleweight fight.
Junior middleweight upstart George Davey (2-0) will see action in a four-round bout. The Queensberry Promotions prospect won a pair of Haringey Box Cup titles as an amateur.