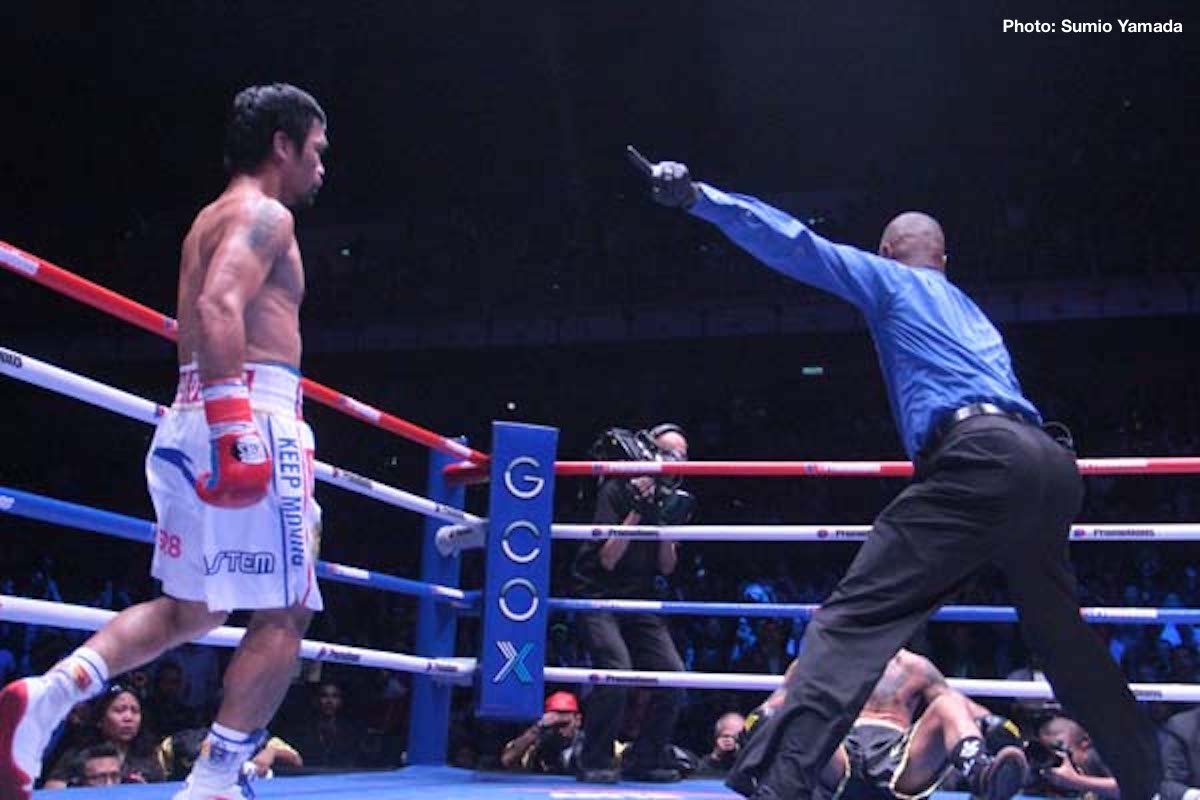 Is Manny Pacquiao still capable of pulling in big pay-per-view numbers? Is Adrien Broner? Together, these two still-big names might get an answer in January. Pac Man and "The Problem" are eyeing a fight to take place at The MGM Grand in Las Vegas on January 19 (suggestions say the fight could be looked at by Manny as a "tune-up" for a massively lucrative return fight with Floyd Mayweather – a fight that WILL go out on p-p-v if it happens) – and according to a news bit from Dan Rafael of ESPN.com, the fight could go out as a pay-per-view offering on Fox Sports.
Would you part with anything approaching the $50 or $60 mark to watch this fight? It's an interesting fight, an attractive match-up, but pay-per-view? If Broner can ramp up added attention in the fight by doing his usual thing: as in act like a jerk, insult his opponent, promise a KO win, etc, etc, then maybe enough Pacquiao fans and casuals alike would dip into their pockets in the hope of seeing "good guy" Pacquiao flatten "bad boy" Broner and make HIM pay.
Pacquiao is still a big star, while Broner is still an instantly recognisable name. With a solid under-card to back it up, maybe this fight would attract something in the region of 200,000 P-P-V buys. It's not totally out of the question as long as the price tag attached to the fight is not too unrealistic. As for how the action would likely unfold if these two did clash, Pacquiao would probably enter as a pretty big favourite, but we cannot forget Manny's age. Pac Man turns 40 in December and he may have only a limited amount of time before his well runs totally dry. Could this happen against the 29 year old Broner?
December is set to be an incredibly busy month for boxing, with a number of big fights set to go out on pay-per-view. But fans might have the urge to part with yet more cash come January.