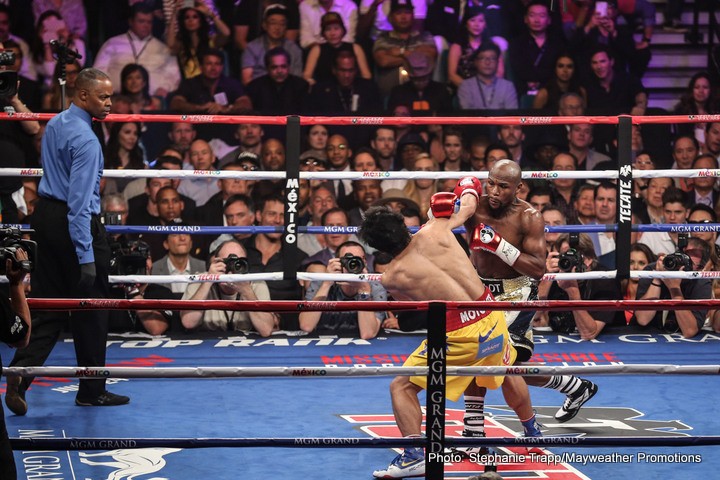 Retired superstar Manny Pacquiao, who, reports from Manila say is now a Senator, will almost certainly have his hands full with his political duties; so much so that he will not fight again. So says his long time promoter Bob Arum in speaking with RingTV.com. It is now not out of the realms of possibility that Pacquiao will get as far as becoming President of his country; this being an honour that would surpass anything the 37-year-old superstar accomplished in the ring.
It really does look like we can now forget about any talk of the possibility of "one more fight" from the eight-weight king. Pacquiao told us upon entering his rubber-match with Tim Bradley in April that this would be his final ring appearance, but millions of fight fans chose not to believe him. Then, with less than a month gone into his retirement, there was talk of how Pacquiao and the also retired Floyd Mayweather Junior would hook up again, in a second mega-money fight. This now looks extremely unlikely (if it didn't before) as Manny will have no choice but to channel all of his efforts, all of his time and all of his passion into politics; his real love.
So we can now look back on the career of one of the greatest and most explosive boxing talents of all-time, with next to no chance of any extra chapter being added. Born into abject poverty, Pacquiao really did go on to become the ultimate success story. Adored by his countrymen and women, Pacquiao, if he can fight as hard in the political arena as he did in the boxing arena, will prove to be some Senator, maybe some President.
Pac-Man lit up boxing like few other fighters, giving us classic fights and sizzling knockouts. Pacquiao wasn't an invincible fighting machine like a Rocky Marciano – or a Floyd Mayweather Junior! – and he suffered six defeats throughout his long career, being stopped on three different occasions; most notably, and devastatingly, by Juan Manuel Marquez in the fourth fight of their intense rivalry. But Pacquiao's wins and notable achievements far outweigh his setbacks. Fans will always remember his tremendous wins over Marco Antonio Barrera, Erik Morales, Oscar De La Hoya, Ricky Hatton, Miguel Cotto and Antonio Margarito.
Fans will also remember the disappointing so-called "Fight of The Century" with Mayweather, a wide loss for Manny – but it's clear this loss has not affected either Pacquiao's popularity or his political prowess. Pacquiao was in hot water for his (he claims) taken out of context remarks about homosexuals and same-sex marriage, but even this controversy has faded, with Pacquiao's subsequent apology getting him out of jail.
What kind of a President would Pacquiao make? If we've learnt anything about his qualities as a person and as a fighter, Manny would make a brave, a selfless and a bitterly determined leader.