Share the post "Nathan Cleverly vs. Sergey Kovalev: Gogue's Big Fight Preview"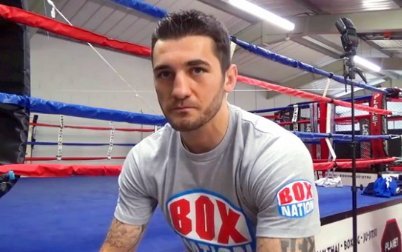 On Saturday, March 4th, 2006, at the M.E.N. Arena in Manchester, England, undefeated and long reigning WBO Super Middleweight Champion Joe Calzaghe attempted to silence the fight critics who consistently claimed the slick southpaw was a protected fighter who religiously avoided the best competition in his respective division by facing the hard punching and undefeated IBF title holder Jeff "Left Hook" Lacy.
Leading into this historic and memorable unification bout, Jeff Lacy had garnered the reputation as one of the hardest pound for pound punchers in the sport, stopping five of his previous six opponents. With a deep amateur pedigree and an impressive knock-out victory over mutual opponent Robin Reid, the American born power puncher was the overwhelming favorite among most fight scribes and boxing fans across the globe.
What eventually unfolded in the ring was one of the most brilliant displays of skill and athleticism we've seen in the modern era of boxing. The Pride of Wales virtually performed surgery on the humbled American puncher for twelve shockingly one sided rounds, forever silencing his long time detractors and securing his place in boxing history with the brilliant time capsule performance.
Fast forward to Saturday, August 17th, 2013.
Undefeated WBO Light Heavyweight Champion Nathan Cleverly (26-0, 12 KOs) will attempt to silence his harshest critics who incessantly claim the Welsh Warrior is a protected title holder that has intentionally avoided the best fighters in his respective division by taking on one of the most feared punchers in boxing today in front of a sold out crowd at the Motorpoint Arena in Cardiff, Wales.
Undefeated Light Heavyweight title challenger Sergey Kovalev (21-0-1, 19 KOs) has garnered a reputation as one of the most dangerous men in the sport by stopping nine of his last ten opponents with highlight reel KOs. With a deep amateur pedigree and the ability to stop a fighter with one big punch, the Russian born fighter has quickly become a heavy favorite among fight scribes and boxing fans around the world.
While the backdrop to this fight looks eerily similar, very few ringside experts feel that Nathan Cleverly is capable of repeating an historic "Calzaghe-esque" performance against a murderous bomber like Sergey Kovalev.
Although the betting odds are virtually even leading into the highly anticipated title fight, most boxing critics believe that fight fans will see a new Light Heavyweight Champion heralded after the dust has settled in the ring.
This past Sunday evening on "The Pugilist KOrner" radio show, fight strategist and boxing trainer James Gogue examined both fighters and analyzed the compelling Light Heavyweight match-up between incumbent WBO Champion Nathan Cleverly and challenger Sergey Kovalev.
"First of all, let me start out by saying that this is going to be a great event, primarily because of the pound for pound best fight fans in the world," professes the thirty-year experienced fight trainer. "The British fans in attendance will make this already impactful bout a very memorable experience for everyone involved, including the millions watching around the world on HBO."
"Couple that with two confident, undefeated fighters competing for the Light Heavyweight Championship, and you have the potential for an instant classic and an explosive event."
While many respected boxing pundits have predicted a dramatic Kovalev KO in tonight's main event, Gogue isn't convinced that we will see the coveted title change hands. The expert trainer expects to see a much more competitive and riveting affair over twelve hard fought rounds.
"Several factors make this a very intriguing contest. Challenger Sergey Kovalev is a home run hitter like Gennady Golovkin and Lucas Matthysse. He has the ability to stop any opponent with one big punch. The Russian born fighter has gained a lot of momentum leading into this bout with several dramatic KO victories on nationally televised fight cards in the states, and has generated a lot of critical acclaim as a result."
"Also, Kovalev is taking a big risk by fighting the Champion in his backyard of Cardiff, Wales. This factor ultimately places pressure on the challenger to win by way of knock-out. Emanuel Steward used to say that fighting an incumbent champion in his hometown puts a challenger two rounds in the hole before he ever steps foot inside the ring. One of the reasons why is the influence of the crowd on the judges at ringside as well as the reigning title holder."
"The confidence level of the hometown favorite increases considerably, which ultimately makes it more difficult for the challenger to impose his will on his opponent."
"Kovalev's power coupled with Cleverly's durability and confidence in front of a raucous crowd in Cardiff, Wales, makes this title fight fascinating and very difficult to call; hence the very close odds going into the big fight."
While James Gogue identifies the strengths and weaknesses of both fighters, he's able to map out a clear strategy for the two combatants in tonight's main event.
Nathan Cleverly (26-0, 12 KOs) – "For Nathan Cleverly to retain his title, he must not give his hard punching challenger room to work from mid to long range. He has to smother his opponent's attack. Kovalev depends on catching his opponents at the end of his punches, so the reigning champion must use his jab and upper body movement to work his way inside the challenger's defense and stay there. While Cleverly is inside, he must angle his shoulder into Kovalev's chest and work the body and head from side to side with short, compact hooks and uppercuts underneath."
"He absolutely cannot allow Kovalev to tie him up and use the third man in the ring to create distance and get the range needed for leverage on his shots. He can keep Kovalev from effectively tying him up by tucking his elbows inside, nice and tight, while holding his hands high around his face, eliminating anything to grab onto."
"A lot of fight critics have argued that Cleverly lets his hands go too often and gives his opponents too many opportunities to score. But when faced with an offensively potent fighter like Kovalev, Nathan has shown that he is capable of applying intelligent pressure while fighting sporadically and not offering his opponents large openings to work with. This strategy was implemented effectively during his grueling battle with Tony Bellew back in October of 2011."
"Also Cleverly cannot attempt to walk inside nakedly. The Champion must work behind a sporadic mix of touch and forceful jabs while using effective upper body and head movement to avoid incoming missiles fired by the Russian bomber. If he can't evade Kovalev's attack while trying to close the distance, he could get stretched with one big shot while trying to move in."
"If Nathan Cleverly can effectively smother his opponent's offense while scoring to the body and head in close quarters for twelve long rounds, the new Pride of Wales can retain his title and score his most impressive victory to date."
Sergey Kovalev (21-0-1, 19 KOs) – "For Kovalev to win the WBO Light Heavyweight Championship, he must keep the incumbent title holder at mid to long range. The hard Russian fighter doesn't work very well on the inside and definitely doesn't have the same power without room to work."
"Kovalev has to time Cleverly with hard hooks to the body and head while the Champ is trying to close the distance. If Nathan attempts to march in without moving his head while working behind the jab, counter the jab with the right hand over the top or step in with the left hook from mid-range."
"But Cleverly likes to throw the jab and often ducks to his right side to avoid a right hand counter over the top, just like Joe Calzaghe use to do. Joe was dropped in his fight with Roy Jones with a sneaky left hook counter as he was ducking underneath to avoid the overhand right. If Sergey can catch Nathan with the same short, left hook underneath that he doesn't see coming, the fight could end with one big shot."
"If Cleverly starts to apply pressure successfully, Kovalev should begin to use his feet to create distance rather than allowing his opponent to work the body and head on the inside. He cannot give Cleverly time and opportunity to work underneath. He must use the jab to set up his power right hand and left hook to the body and head, then step to the side and around Cleverly's attack."
"If Kovalev finds himself on the ropes with nowhere to go, Sergey must elect to tie his opponent up. He should use the third man in the ring to break up the action and create that distance needed to land his brand of punishment, rather than choosing to fight Cleverly's fight where he's at a severe disadvantage."
"If he can gain Cleverly's respect early by landing his vaunted power shots while keeping his opponent at mid to long range, Sergey Kovalev will stop Nathan Cleverly in front of his adoring fans and become the new WBO Light Heavyweight Champion of the world."
Prediction: Cleverly UD12 over Kovalev – "It's very difficult to defeat a reigning champion in his backyard, especially if the title holder resides in Great Britain. The fight fans in Britain are the best in boxing, and their fighters always become energized when performing in front of an electric atmosphere."
"I believe Cleverly will be able to avoid Kovalev's hardest shots and close the distance effectively for the majority of the fight. There will be some dramatic moments for both fighters and plenty of fireworks for the fans in attendance, but I think Nathan Cleverly will retain his title by grinding out a very hard fought and competitive twelve round decision."
Share the post "Nathan Cleverly vs. Sergey Kovalev: Gogue's Big Fight Preview"