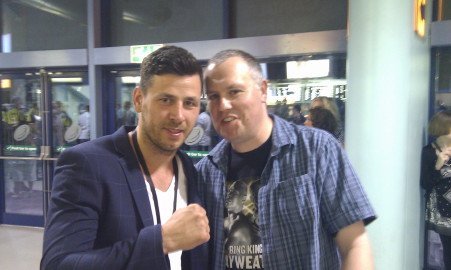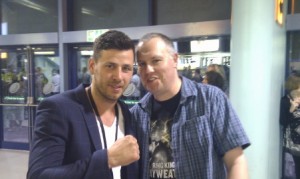 What a rollercoaster night of emotions British boxing fans experienced last night! In Cardiff, Wales, unbeaten WBO light-heavyweight champ Nathan Cleverly was the victim of one of the most one-sided beat-downs seen, as the lethal-hitting monster that is Sergey Kovalev won by crushing yet at the same time seemingly effortless fashion.
Simply put, the fight was no contest from the start, as the Russian terror knocked the unbeaten Welshman senseless, to the point where the referee was all but holding Cleverly up at the end of that torrid 3rd-round. The slaughter should have been stopped then, as Cleverly was totally gone and seemed out of it as he sat on his stool. Cleverly actually appeared to come to in the corner and he was allowed out for the 4th. The inevitable was swift in coming, however.
Read moreCleverly and Barker: Heartbreak In Wales, Tears Of Joy In Atlantic City!