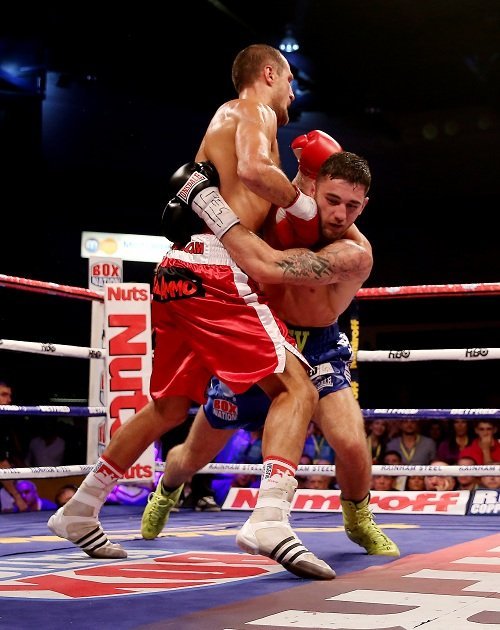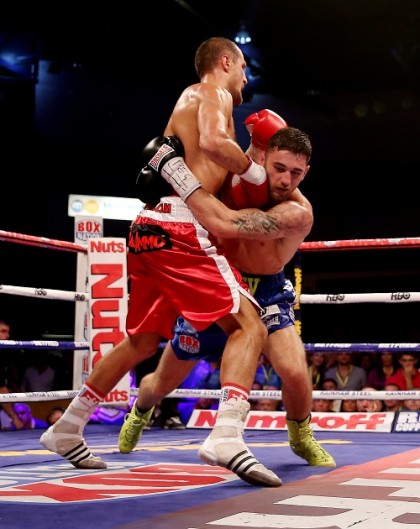 It was a bleak night for British boxing and Nathan Cleverly back in August of 2013, when the then WBO light-heavyweight champion surrendered his title to big-hitting Russian Sergey Kovalev in front of his hometown fans in Cardiff – knocked out in four dominant rounds by the brutal puncher, who announced himself to the world and ripped the bottom out of the Welshman's confidence and career in the process.
However, 2 years on and after a brief flirtation up at cruiserweight, the former champion is back at 175 lbs and is looking to right past wrongs, telling respected British publication 'Boxing News' – perhaps misguidedly – that a Kovalev rematch would be on his radar for the future.
"Anyone will struggle to beat him except Andre Ward or myself in a rematch. He'd probably punch too hard for Ward." said the Welshman of the "Krusher," in an interview with boxingnewsonline.net.
"Kovalev is the fight I'd probably want in the future. Maybe I took it too early? He was a big step up. He's pound for pound material, so to go from the fringe contenders I was fighting to someone of his stature was a big jump."
The word "probably" is the most telling for me in the above quote, yet Cleverly now appears to acknowledge that the quality of his WBO title defenses against unknowns like Tommy Karpency or Shawn Hawk, made him a champion in name only, and were fights he learned little to nothing from.
He says he was ill prepared for the strength of the Russian either back in 2011 – something he feels he could cope better with now;
"He (Kovalev) had his man strength and I felt a little under-strength at the time – but now I'm 28 and approaching 29 or 30, I'd love that fight again to right the wrong."
Now under the guidance of Matchroom Sport and promoter Eddie Hearn, Cleverly is attempting to rebuild his career and prove to people that he wasn't destroyed mentally as a fighter. An extremely difficult task.
After a disappointing showing in the PPV stinker with Tony Bellew last November – which left most fans writing him off completely – and a 24 second destruction of unheralded Tomas Man in May, he moves on to the far more serious task of Chicago based Pole Andrzej Fonfara later this year – the man who most recently made Julio Cesar Chavez Jr quit on his stool.
While the fight hasn't yet been officially announced, it's expected to take place in early October.
Then, and only then, can we get a true benchmark of where Nathan Cleverly really is. It will not be an easy night's work for him by any stretch of the imagination.
One hopes for his sake he isn't finished. Yet the boxing public are going to require a lot of convincing in that regard…
Maybe it's a good thing he has a university degree in Maths to fall back on after all?
Twitter @Undilutedpoison