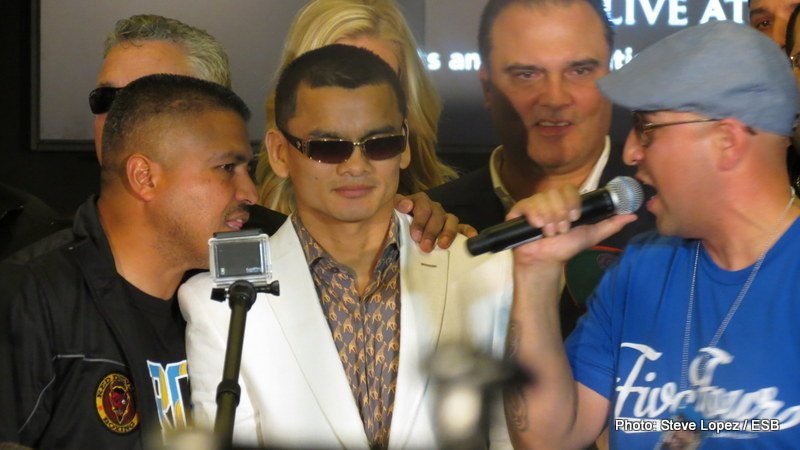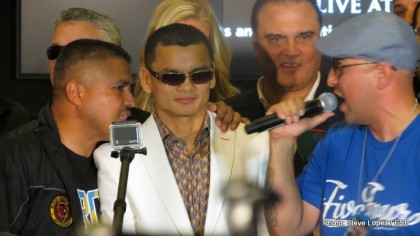 When it comes to Floyd Mayweather Jr. and his opponents, we have learned over the years that their promises are simply meaningless. Not to say that Floyd's rivals don't believe their predictions and guarantees, as a matter of fact, most wholeheartedly do.
The difficulty in persuading the boxing community when facing Mayweather Jr., is that over the years, we have heard the entire spectrum of combinations of pledges, and none of them crossed the necessary threshold to make the boxing fans consider that despite coming up short, they almost did it.
It is interesting to note that every fighter considers themselves different, yet they take the exact same stance when facing the media and discussing their upcoming bout against Mayweather Jr.
Rarely do you hear a fighter confess that they are aware of the complexity of the fight, and understand why the odds come out the way they do. No one has ever acknowledged that the chances of them losing a fight are significant; nonetheless they will try and take a different, riskier approach. And why would they? This is marketing after all.
Marcos Maidana may be a different fighter, but his approach to his upcoming fight against Mayweather Jr. is unoriginal.
"I think I can knock him out, but I also think I can beat him by decision," stated Maidana in a recent interview. This is of course as bold as statements go when facing the boxing virtuoso in Mayweather Jr. Exactly what does Maidana possess that will give him this edge? It is not impossible, just curiosity arousing.
"In this fight Mayweather is going to suffer. He is going to have someone on top of him, giving him a hard time. It's going to be awkward, it's going to be difficult," promised Maidana's trainer Robert Garcia. It certainly will be difficult, but logic dictates, that based on the fact that Maidana is a volume puncher, he will be on receiving end of countless, precise, counterpunches.
Can Maidana overwhelm and do to Mayweather Jr. what he was able to do to Adrien Broner? It's most definitely plausible, just unlikely. I would certainly love to see Mayweather Jr., just like the rest of the boxing community, be in a competitive fight.
More @ https://www.facebook.com/VitaliFightPress