Manny Pacquiao announced on Tuesday that he's starting training for his next fight, and he's looking to add to his legacy. The former eight-division world champion Pacquiao (62-7-2, 39 KOs) didn't say who his next opponent will be. If it's Ryan Garcia, we'll likely hear an announcement soon.
Pacquiao has been out of the ring for almost two years since beating Keith Thurman in 2019, and he's got a lot of options available to him.
He had talked of wanting to face UFC star Conor McGregor next, but his knockout loss to Dustin Poirier last month on January 24 at UFC 257 makes him a poor candidate to face Pacquiao.
If Manny goes ahead with the McGregor fight, he will be taking a lot of heat, and he'll be perceived as just going for the money.
The best options for Pacquiao:
Oscar De La Hoya
Floyd Mayweather Jr
Rematches with De La Hoya or Mayweather would receive a lot of interest from boxing fans, and he'd be able to make good money for Pacquiao.
De La Hoya was supposedly making a comeback this year, but he still looks out of shape. Mayweather seems to be only interested in fighting opposition that has no chance of beating him.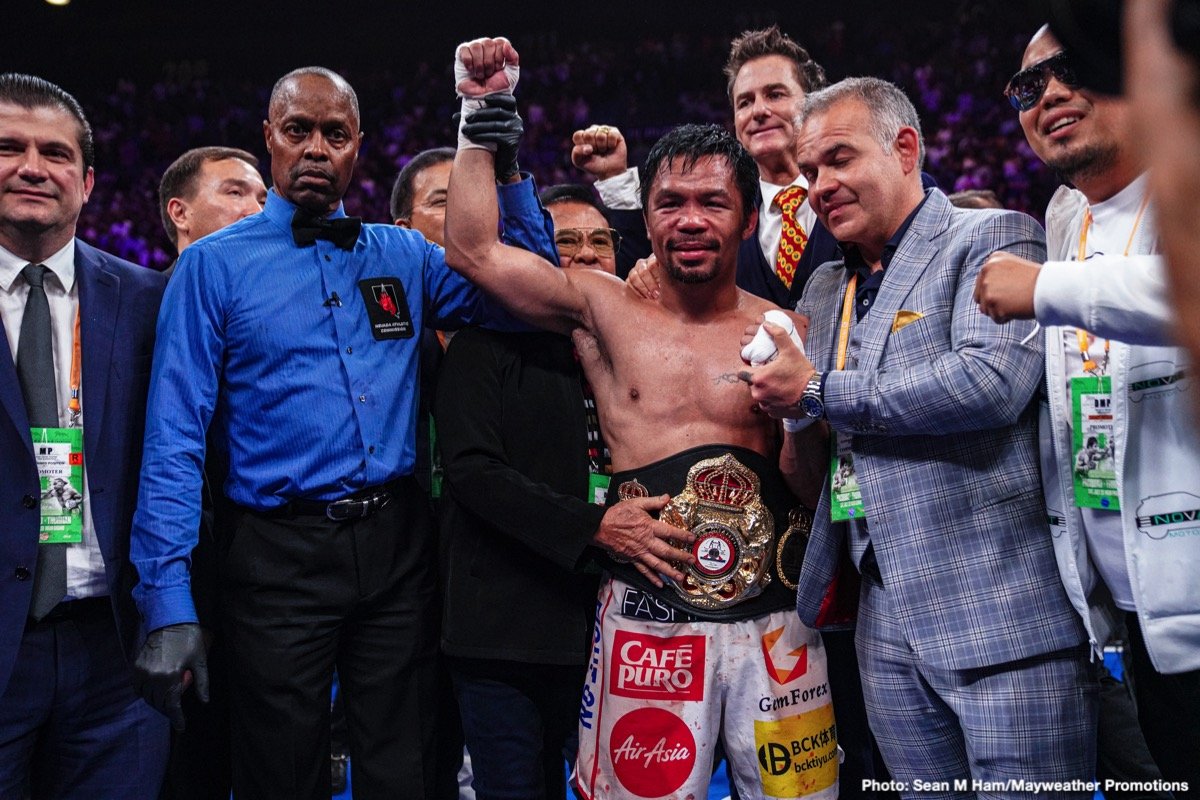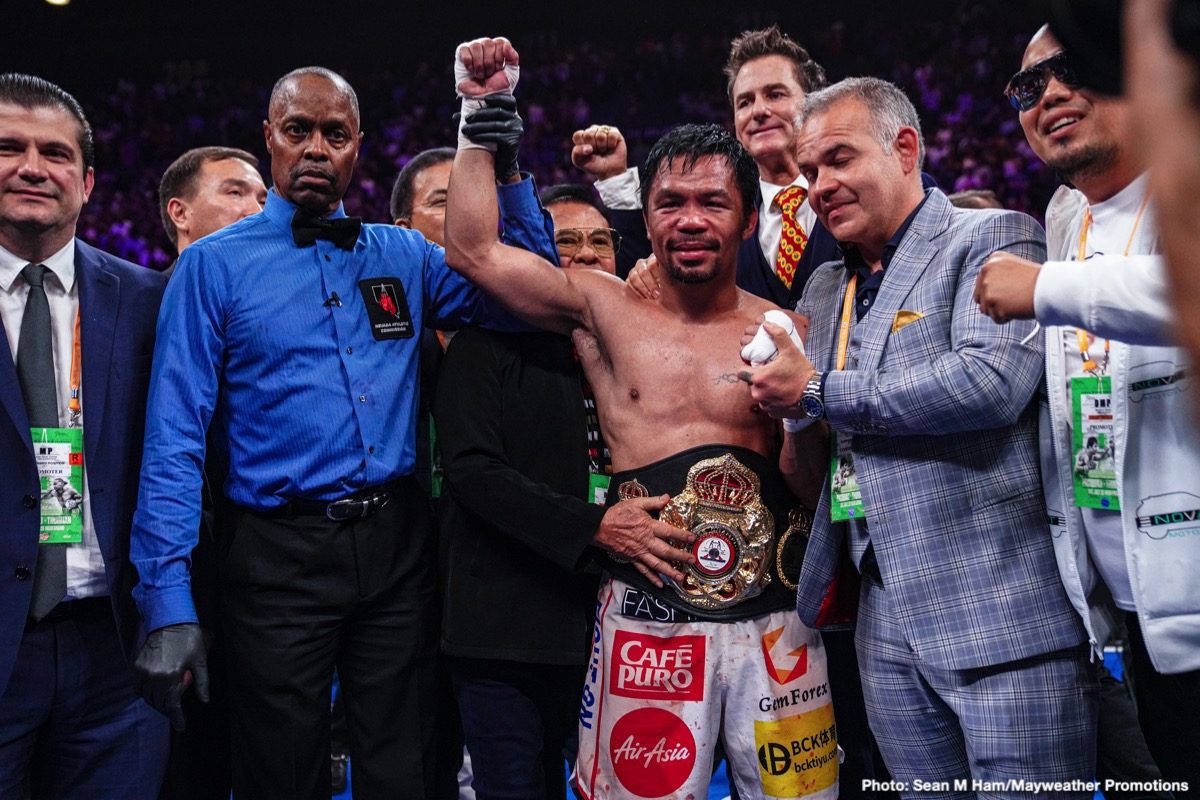 Fans want to see Pacquiao fight these guys:
Gervonta Davis
Ryan Garcia
Teofimo Lopez
Errol Spence Jr
Terence Crawford
Devin Haney
Pacquiao, 42, needs to choose wisely if he wants to make as much money as possible. There are many fighters that won't bring in the big money that the Filipino star is hoping to get.
WBO welterweight champion Crawford would be a great option for Pacquiao because those two have been mentioned a lot in the past. Some boxing fans think Pacquiao is afraid of Crawford.
Training camp has begun. I'm ready to get back in the ring and to further add to my legacy in the sport of boxing. Big news coming soon. @ParadigmSports @AudieAttar

— Manny Pacquiao (@MannyPacquiao) February 9, 2021
"Whatever he wants to do, and however he wants to do it," said Teofimo Lopez to Fighthype about Ryan Garcia potentially fighting Manny Pacquiao. "He's a legend. Absolutely, that's a step up. That's him [Ryan] fighting a legendary fighter.
"That's kudos to him if he's doing it. If they make that fight happen and it's not an exhibition, it's a real fight, kudos to him. Ryan understands a little bit of the concept. I think the fans win overall.
"I think he wins in the way of respect. You got to earn your respect. Those things are earned," said Teofimo.