Eddie Hearn says he's going to bid on the Teofimo Lopez vs. George Kambosos Jr fight during the scheduled purse bid on February 18th to bring the fight to DAZN.
IBF/WBA/WBC/WBO lightweight champion Teofimo's promoter Bob Arum of Top Rank said on Tuesday that he could not reach a deal with his fighter to defend against his IBF mandatory Kambosos.
So instead of Arum paying more than what he feels this non-marquee fight is worth, he's opening it up to a purse bid on February 18th. If Top Rank loses the bid, Arum says he's "fine" with that because his company will still get a percentage of the money even though they won't be promoting the Lopez-Kambosos Jr fight.
Speaking to AK & Barak Show, Matchroom Boxing promoter Hearn said he'll "absolutely" make a bid in an attempt to bring the Teofimo Lopez vs. George Kambosos Jr fight to DAZN when the purse bid takes place next week on February 18th.
Although Kambosos Jr isn't the type of fighter that will attract many new subscribers in a fight against Teofimo, it's still going to interest a fair amount. With Teofimo's ability to create excitement about his fights, he'll bring attention to his clash against Kambosos Jr, and DAZN will benefit.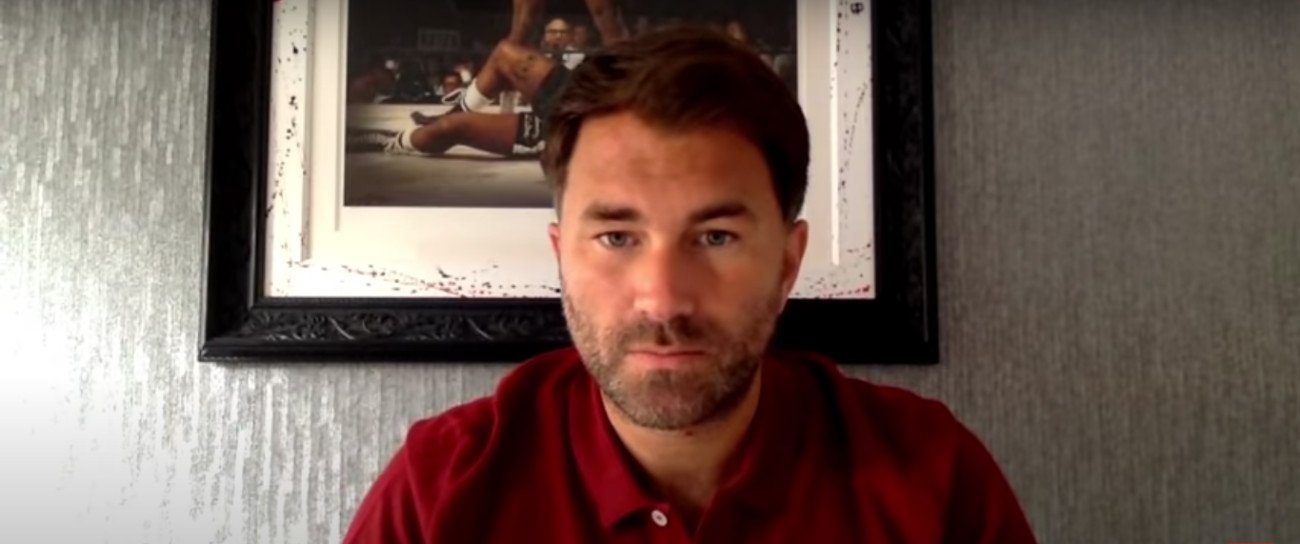 Arum didn't reveal how much money Teofimo is asking to defend against Kambosos Jr, but can imagine it was a high figure. If it's anywhere near the $10 million that Teofimo wanted for a fight against Devin Haney, it's no wonder why Arum is throwing up his hands and letting it go to a purse bid on February 18th.
"We haven't been able to reach a deal for whatever reason and this is not a marquee fight," Arum said to Fight Freaks Unite.

"If somebody outbids us it's fine. I don't care. It's fine. We get a percentage from Lopez depending on the bid.

"That's the deal. Every promoter has that in their contract. And so be it. The fight will happen. Somebody will buy it (at the purse bid).
If Top Rank wins the purse bid on February 18th, Arum plans on staging the Teofimo vs. Kambosos Jr fight on June 12th in New York City. The idea is that by placing the fight in the summer, fans might be allowed back by that point.
Arum didn't mention what will happen if Teofimo rejects the amount offered to him from the purse bid, but he'll have no option but to vacate his IBF title or have it stripped. With the way Teofimo is hung up on keeping all four of his titles, it's hard to imagine him not agreeing with the results of the purse bid.
It was a smart move by Arum to let it go to a purse bid because he won't be on the hook to overpay Teofimo for a fight that might not have a gate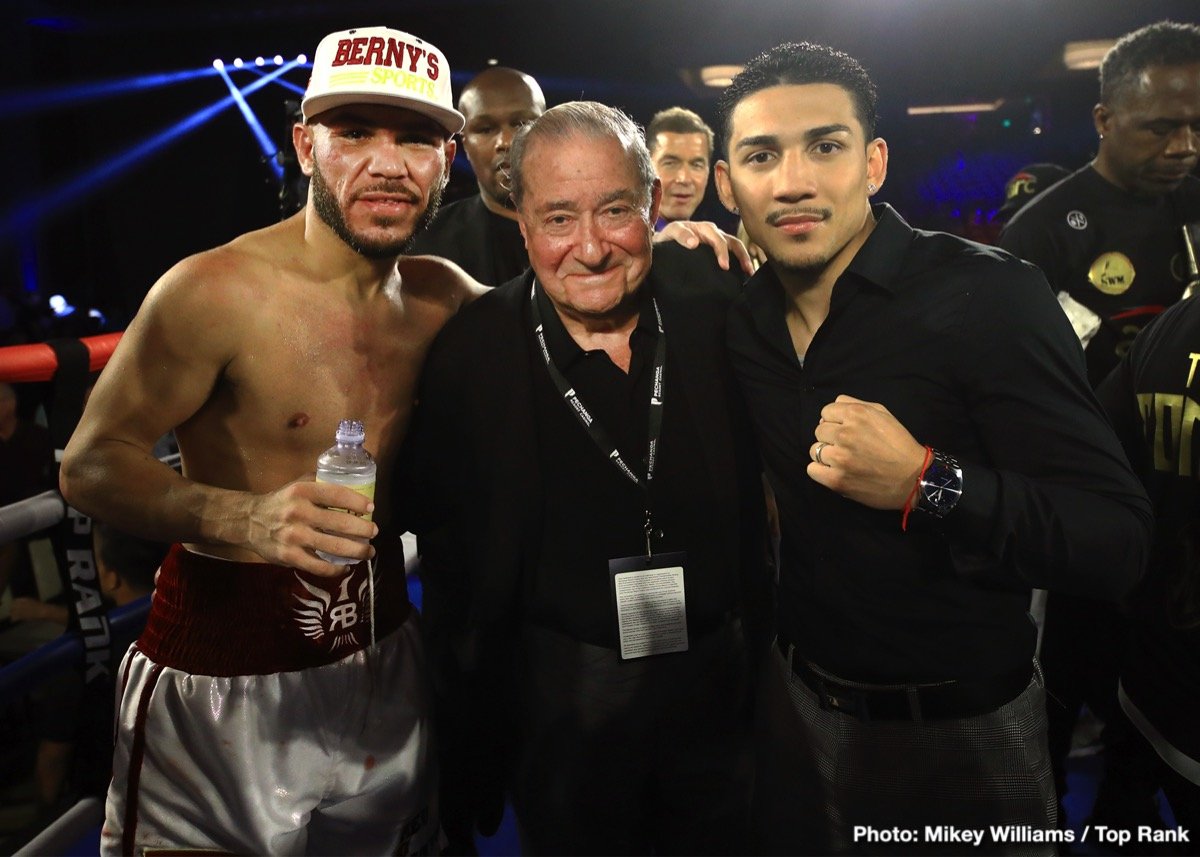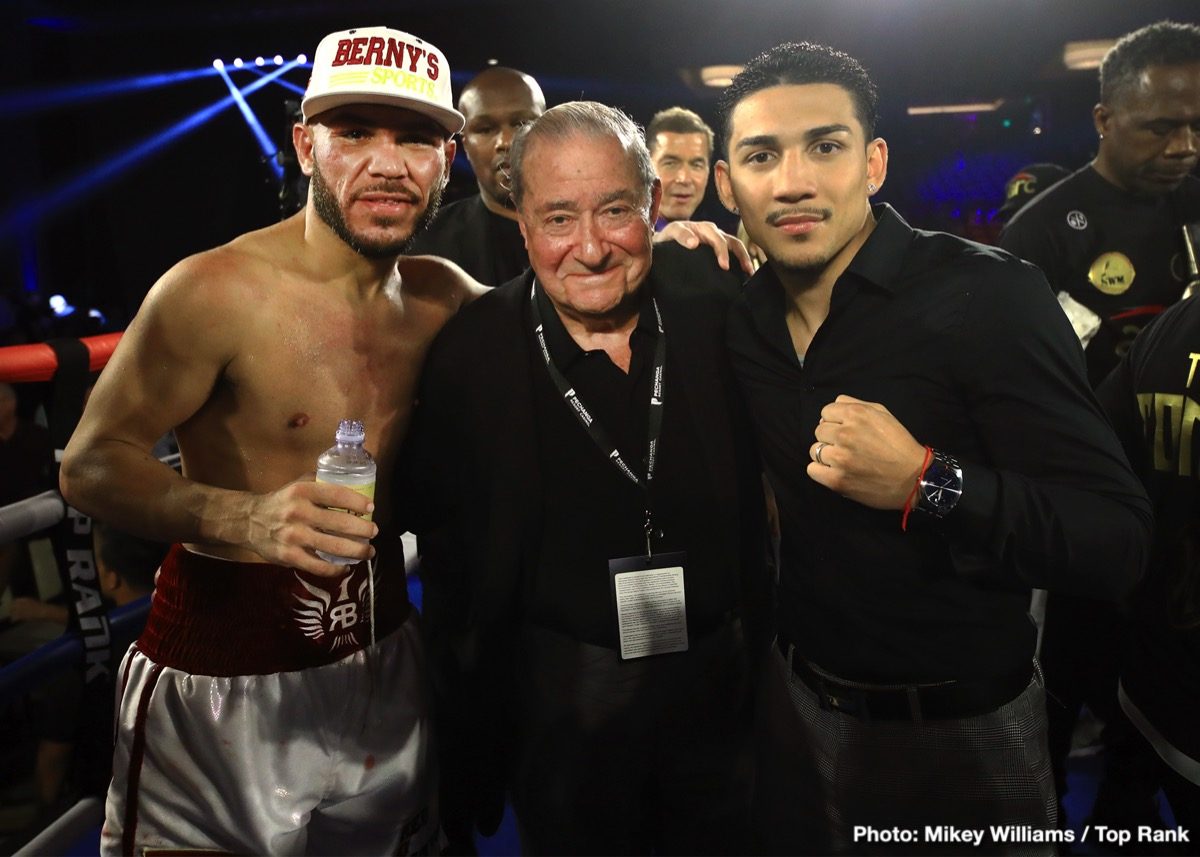 .Teofimo, 23, is coming off a brilliant 12 round unanimous decision to win over Vasily Lomachenko last October in Las Vegas, Nevada. That was the second huge win in a row for the New Yorker Teofimo, who had stopped Richard Commey in the second round in his previous fight in 2019.
For his part, Kambosos Jr won the 135-lb IBF title eliminator on October 31st, beating Lee Selby by a 12 round split decision to earn his title shot.