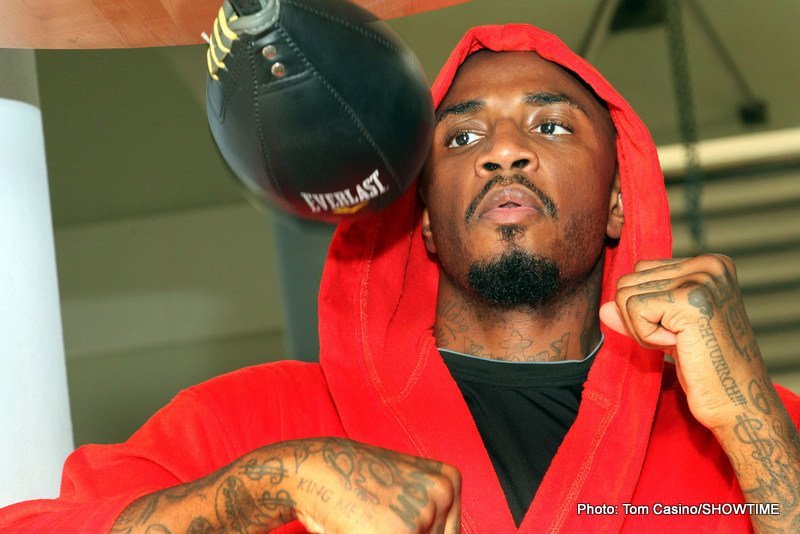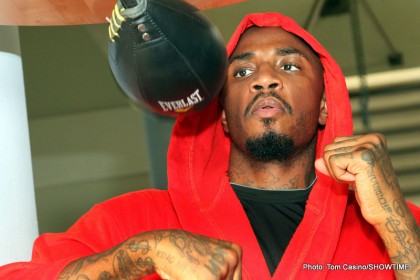 As fans have no doubt read, unbeaten and avoided heavyweight Luis Ortiz has recently signed to UK Matchroom Promotions, having severed ties with Golden Boy earlier in the year and, for a time, being left on the sidelines, with nothing like a big fight in sight. Now, with Eddie Hearn looking to keep the Cuban southpaw busy, the 37-year-old's chances of realizing his potential before it's too late look a whole lot better.
Ortiz, 25-0(22) and inactive since March when he stopped and likely retired Tony Thompson, will have his first fight under the Matchroom banner on November 11 in Monaco, when he will face experienced long-time contender Malik Scott on a stacked card. Then, if he comes though okay against Scott – who, in his own most recent fight, defeated Thompson, defeating him last October – Ortiz is scheduled to fight again, against a TBA, in Manchester (in what will be Ortiz' UK debut) on December 10.
The December fight could be a big one – and there are all sorts of rumors regarding just who "King Kong," as Ortiz is colorfully nicknamed, may face – but first comes Scott. Scott is no slouch, possessing as he does, good boxing skills, speed and experience. The 35-year-old has had a tough time getting fight fans to forget his heavy and quick defeat to Deontay Wilder, who, as an unbeaten contender, crushed him inside a round back in March of 2014 in Puerto Rico.
Since then, Scott has won two in a row, beating Alex Leapai and then Thompson. Against Ortiz, Scott cannot show up for a firefight, as he hasn't the power or the chin to match the heavily muscled former WBA belt-holder (title never lost in the ring), but if he boxes and moves and uses his speed, maybe Scott can give Ortiz a tough time.
There are big plans in the pipeline for the fighter many good judges feel could be the best heavyweight in the world today, and Scott will be a hefty underdog entering the ring in Monaco next month, but can Ortiz get the quick KO he and his new team evidently feel he will? Scott, if he can get through the early rounds, might be able to outbox the slower but more powerful fighter. The feeling is, Ortiz will catch up with Scott at some point and take him out, and it could well be a quick night. But if it's not, if Ortiz is made to look bad and has to make do with a late-rounds stoppage win, will this be the big statement he and his new team want?
Ortiz is hungry, but so too is Scott. We could have a good boxer Vs. puncher affair next month. Then, assuming Ortiz does indeed get past Scott, we will find out which big fight he has lined up for December 10. David Haye, anyone? It could be.