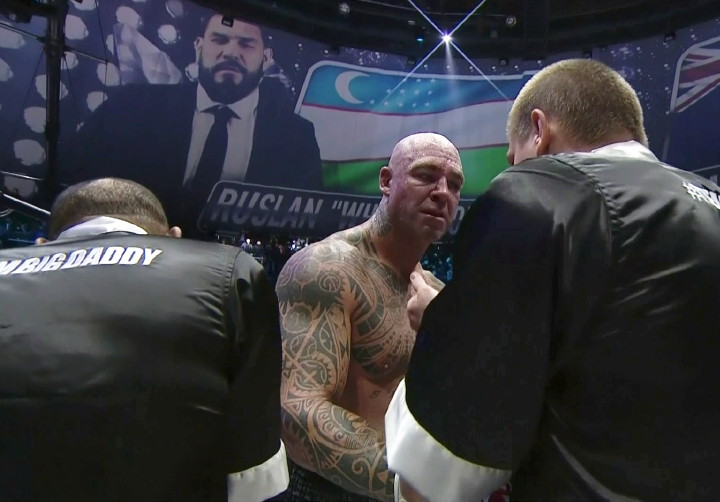 Putting his recent, well-documented problems behind him, Australian heavyweight Lucas Browne returns to action this Friday in New South Wales. Having his first fight since March of last year, when Browne turned in a magnificent effort to defeat WBA heavyweight champ Ruslan Chagaev in one of the most exciting heavyweight rumbles of the year, "Big Daddy" will face oft-beaten journeyman Michael Greer, 16-20(13).
Browne, who tested positive for illegal stimulants after his heroic showing against Chagaev, is still unbeaten at 24-0(21) but at age 38, he needs to get his career back on track fast if he can. Browne should have no problems at all with Greer, who has won just two bouts since 2011. The 40 year old has lost his last nine and he has been stopped some ten times during his 15 year pro career.
Greer has been in with a number of notable names – Shannon Briggs, Hughie Fury, Deontay Wilder, James Toney and Kevin Johnson for example – but he has no notable wins on his record. As a return foe for Browne, Greer is reasonable enough. With plenty of ring rust to shed, Browne might look to get a few rounds in on Friday night.
How do fans look at Browne today though; how is his reputation? Browne insists he did no wrongdoing, having taken nothing illegal intentionally.
"For an entire year, I just got three to four messages a day saying, 'cheat, drugs cheat' and all the abuse and the swearing that goes with it," Browne told The New Daily newspaper a while back. "I'm 38 – I just want to fight."
Can Greer give Browne a fight on Friday, at least for a few rounds? An exciting, heart on his sleeve type of battler, Browne can be fun to watch. Let's hope he can keep himself on the straight and narrow and get himself back into title contention. Look for Browne to halt Greer somewhere after the first two or three rounds as his comeback gets underway.