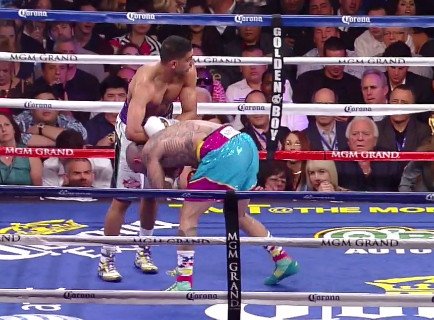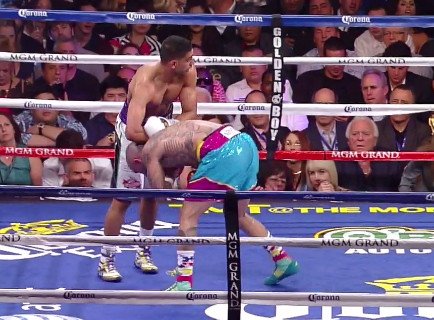 Amir Khan (29-3, 19 KO's) has his mind made up that WBA/WBC welterweight champion Floyd Mayweather Jr. (46-0, 26 KO's) is freezing him out from getting a big fight against him, and he thinks that he'll finish the remaining 3 fights on his Showtime contract and retire from the sport without giving him a fight.
Khan has it in his mind that Mayweather sees something in his style that he doesn't feel comfortable with.
"He's thinking 'Do I really need to fight Amir Khan? No, I can fight someone else.' He's going to avoid me," Khan said to the dailymail.co.uk. "I think time might be running out…at least the world knows that I wanted it to happen. If he's not ready or confident then the fight isn't going to happen. Even if the world says fight Amir Khan next, if he says 'no' then it won't happen."
It could be that Mayweather might not like fighting someone who comes across as so desperate and needy for a fight the way Khan appears. His neediness could be something that is making Mayweather go in the other direction.
Unfortunately for Khan, the world isn't saying 'Khan should be next for Mayweather.' The world is saying that Mayweather should fight guys like Manny Pacquiao, Keith Thurman, Shawn Porter, Erislandy Lara, Sergio Martinez, Miguel Cotto and Marcos Maidana.
There's not a huge demand from the world for Mayweather to fight someone with a 3-2 record in his last 5 fights and without a win over a credible fighter since his narrow victory over Maidana in 2010. Khan's wins since the Maidana fight, which was a very, very difficult fight for Khan despite what he says, have come against an old Zab Judah, Carlos Molina, an old Julio Diaz and an older Luis Collazo.
Somehow Khan has been put on soft diet since his losses to Lamont Peterson and Danny Garcia, and he's been kept there. Should show be fighting guys like Keith Thurman and Shawn Porter for starters, and then fighters like Lucas Matthysse, and then look to fight rematches against Danny Garcia, Peterson and Maidana.
If Khan were to beat those guys, he could then make a case for him deserving a fight against Mayweather. But victories over Molina, Diaz and Collazo really are more like fights that you give a guy as a confidence booster rather than fights to get a big money fight like Mayweather. Those are lower level fights whereas Khan should be fighting Thurman and Porter for the right to get a Mayweather fight.