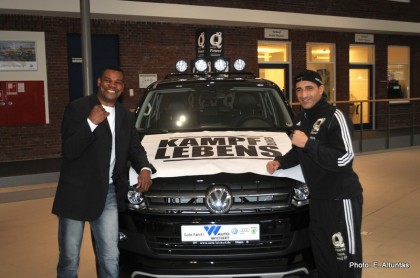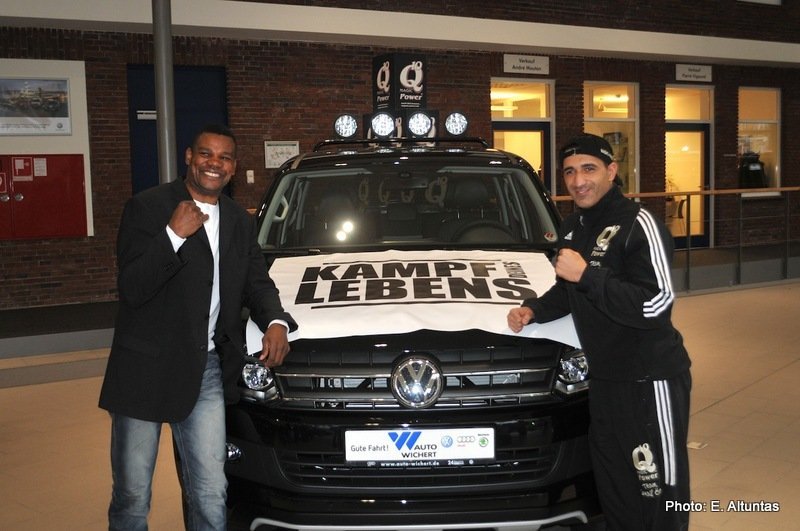 Gomez: "I want to fight the best – and Huck is the best cruiserweight at the moment!"
"The Black Panther" back in action this Saturday in Hamburg
Only three weeks after his successful return to cruiserweight, former WBC world champion Juan Carlos Gomez will be back in action this Saturday (Nov. 23) in Hamburg, Germany, against Czech journeyman Jindrich Velecky. Velecky should surely be no serious test for Gomez but "The Black Panther" feels that he needs a high level of activity to get rid of the ring rust from his 14-months-lay-off. 
"I have been out for a while but now I'm back", Gomez said at this week's press conference. "And I have no time to waste. I'm 40 years old so I got to stay active to get a shot at the world title as soon as possible." In general, Gomez is looking to regain "his" WBC cruiserweight championship – the title he held between 1998 and 2001 and never lost in the ring but relinquished to move up to heavyweight. "I am still the world champion. Nobody beat me for that title. So I am just taking back what's mine. I just need to get my chance to win the belt back", says Gomez.
But "The Black Panther" is not only eyeing a fight against reigning WBC champion Krysztof Wlodarczyk. "I want to fight Marco Huck!", states the Cuban. "My goal has always been to fight the best. And I think that Huck is the best cruiserweight in the world right now. I also think that this would be a good fight which people in Germany would love to see. I can only say: I'm ready to go!"
Gomez vs. Velecky headlines a show at Hamburg's CU Arena on Saturday night. The other fights of the card feature local heros such as Ismail Özen (vs. Vladimir Fecko), Yavuz Keles (vs. Leon Harth) and Abel Gevor (vs. Ricards Bolotniks). The show starts at 7pm local time. Some tickets (starting at 15,- Euros) are still available. The public weigh-in takes place on Friday (Nov. 22) at 4pm at Auto Wichert (Bornkampsweg 2, 22607 Hamburg).