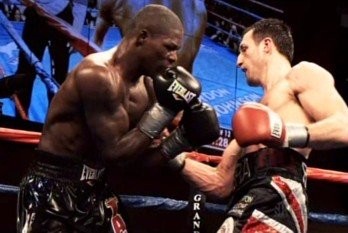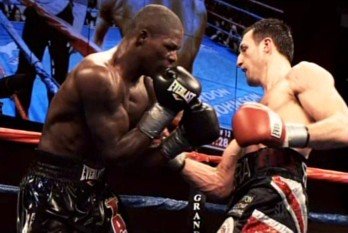 Former IBF/WBA/WBC/WBO middleweight champion Jermain Taylor (32-4-1, 20 KOs) is getting a miracle world title shot against IBF middleweight champion Sam Soliman (44-11, 18 KOs) in less than two months from now on 10/4. The venue hasn't been decided as of yet.
Taylor is ranked at the bottom of the IBF rankings at #15, which would make him seem like an unlikely opponent for Soliman. But Soliman is obviously looking for a guy he thinks he can beat rather than someone than can give him a real test like Martin Murray and of course Golovkin.
It's hard to tell how much Taylor has left in the tank because he's not faced a relevant fighter since 2009 when he was beaten by Carl Froch and Arthur Abraham. He's fought four times in the past three years against lower level opponents. The Soliman fight will show if Taylor still has a chin problem.
Taylor noticed that most of his knockout losses were occurring late in his fights when he would fade badly. He said that he would let his weight go in between fights and he'd have to take off a ton of weight in order to get down to the 160 pound limit.
Taking all that weight off would leave him only capable of fighting hard for 8 rounds. After that, he would gas out.
It's likely that Taylor will fight well against Soliman for the first half of the fight and then gas out from there. If Taylor doesn't have a wide lead by that point in the fight, he's going to have problems unless he can score a knockout.
Soliman has a good chin and he'll very likely take whatever shots Taylor lands in this fight. Taylor has a good jab and might be able to rely on that once he fades. That would be his best bet to try and stay in the fight, but I doubt that Taylor will be able to keep Soliman off of him with just a jab.