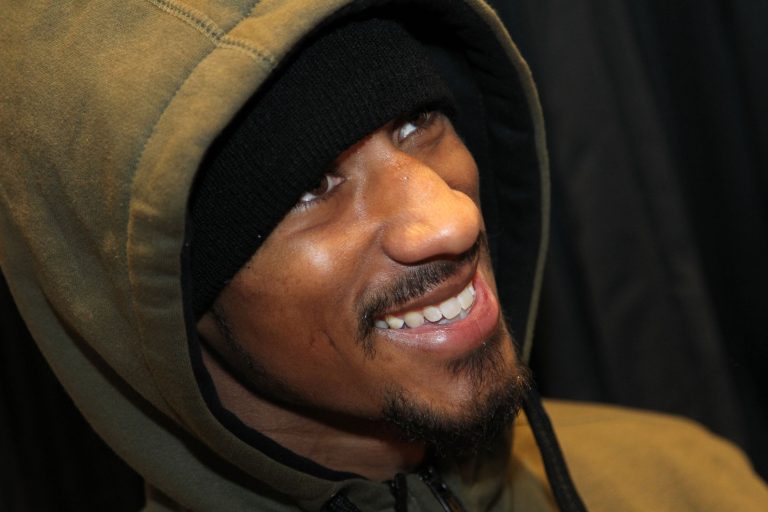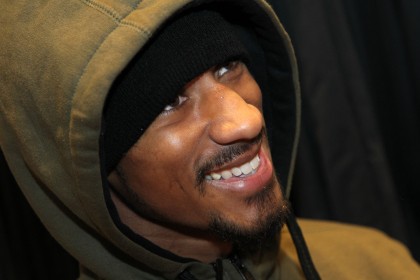 After impressively knocking out formerly undefeated Junior Middleweight Glen Tapia this past Saturday night on HBO's Boxing After Dark, could James Kirkland (32-1, 28 KOs) be looking at an immediate title opportunity in 2014?
Current WBO 154 pound title holder Demetrius Andrade (20-0, 13 KOs) could be making his first defense against the Austin, Texas native according to the former Olympian's co-promoter, Artie Pellulo of Banner Promotions.
"Yesterday I left a message for 50 Cent, Kirkland's promoter, and offered them the opportunity to face Demetrius Andrade for his WBO Junior Middleweight title," insists the twenty-five year fight promoter. "Demetrius has to defend his title against the WBO's mandatory challenger, but I believe I can make this voluntary defense against James Kirkland first."
The 2008 Olympian won the vacant title by defeating Vanes Martirosyan in Corpus Christi, Texas, on November 9th, after former WBO champion Zaurbek Baysangurov was forced to relinquish his belt due to injury. Andrade's mandatory challenger at this time would be Brian "The Lion" Rose of Blackpool, Lancashire, UK.
"I offered 50 Cent and James Kirkland the fight, because that's the kind of fight that will make Demetrius Andrade a star," claims Artie Pellulo. "He needs to face opponents like James Kirkland. With Andrade's style and Kirkland's style, it's going to be a great fight for the fans."
Before making his spectacular return to the ring this past weekend, Kirkland was inactive for twenty months because of injury and legal issues with his former promoter, Golden Boy Promotions. His last outing, while fighting under the GBP banner, was a controversial DQ victory over current IBF Junior Middleweight Champion "King" Carlos Molina on March 24th, 2012.
In the interim, Kirkland accepted a fight with former two time world champion Saul "Canelo" Alvarez during the Summer of 2012, only to decline the offer days later; citing a shoulder injury that wasn't completely healed. The response consequently began the highly publicized dissension and lawsuit between Kirkland and his former promoter.
The hard punching 29 year old fighter subsequently signed with Curtis "50 Cent" Jackson's SMS Promotions on October 15th, 2013, after being freed from the Golden Boy promotional accord.
The Philadelphia based promoter believes that the recently crowned WBO title holder is more than ready to defend his title against the offensive minded puncher.
"I was really proud of Demetrius Andrade winning the title after getting floored in the opening round of his first world championship fight against Vanes Martirosyan," professes the CEO of Banner Promotions. "When an athlete has to fight through adversity and do whatever it takes to get the victory, that's when you find out what he's made of. He showed the world that he wanted to become a champion in that fight, and he'll show the desire to become a star against a fighter like James Kirkland."
Demetrius Andrade is also promoted by Joe DeGuardia's Star Boxing, based out of Bronx, New York.