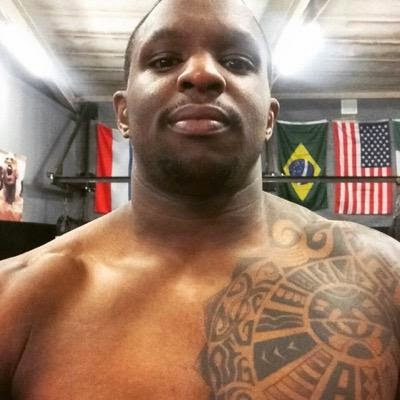 Anthony Joshua will make the first defence of his newly acquired IBF heavyweight belt on June 25th, as fans know, against unbeaten Californian Dominic Breazeale. The fight will go out on Sky Sports, almost certainly on Box Office, and promoter Eddie Hearn is currently working on getting a good under-card to support the main event a number of fans think will not last too long. Joshua, a genuine star in the making, blasted Charles Martin inside two disappointing rounds to take the belt he now holds, and some people fear a similar result will be witnessed on June 25th.
So, in order to give fans at least some good value for money, Hearn is working hard on the under-card. Speaking with Sky Sports recently, the Matchroom boss said "every fighter wants to be a part of the show," and listed heavyweights Dillian Whyte and David Price as possibilities for the card, along with Chris Eubank Junior and Callum Smith. So far, one good, evenly matched fight has been confirmed as taking place on the show; this being the super-middleweight clash between George Groves and Martin Murray.
"I had a meeting with Dillian Whyte last week," Hearn told Sky Sports. "He's in good form. It's just a case of whether his shoulder will be ready by June 25th. I think it will. We're looking at David Price. Callum Smith is looking to get on. Chris Eubank Junior will try and get on the under-card as well."
As fans know, Whyte gave Joshua hell in a great action fight last December, rocking the unbeaten star early on with a left hook to the jaw. Whyte injured his shoulder in the rumble, however, and has since undergone surgery. Whyte craves a second go at Joshua, and it's easy to see Hearn's plans: get Whyte on A.J's card or cards and build up the rematch. David Price launches a comeback, with new trainer Dave Coldwell, on May 29th, and he too has expressed interest in challenging Joshua down the line.
And the exceptional talents of Callum Smith, the unbeaten super-middleweight contender who wants a shot at IBF champ James DeGale, would go down a hit with the O2 fans. As would an appearance by Eubank Junior, who would be having his first fight since his near-tragic battle with the now-retired Nick Blackwell. It would be interesting to see who Eubank would be matched with, and to see if his fighting approach has changed at all due to the hospitalisation Blackwell required after their brutal fight.