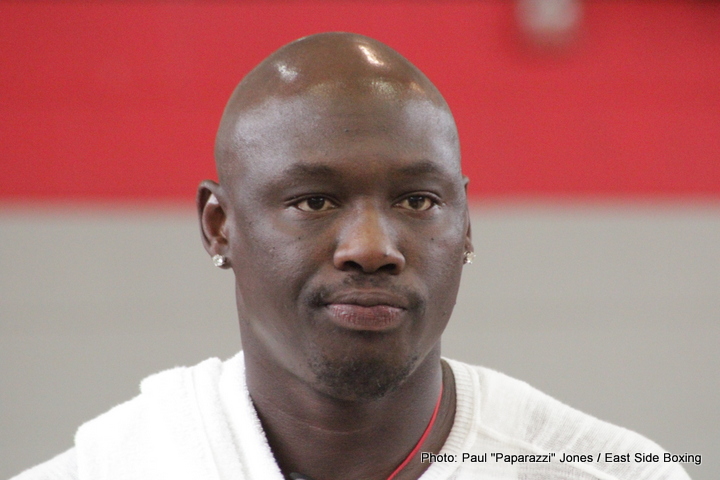 The former light-heavyweight champ has his licence revoked by New Jersey Control Board
Though he has never once been stopped in a fight, former light-heavyweight king Antonio Tarver has been stopped from fighting. At least Tarver – now aged 47 and last seen fighting to a draw with Steve Cunningham – has been stopped from fighting in the immediate future by The New Jersey Control Board.
RingTV.com reports how Tarver has had his licence revoked by The NJ Control Board for providing false documents related to child support prior to the Cunningham fight in August of last year.
Reportedly, Tarver has also been fined $25,000. Things looked bad enough for "The Magic Man" after he tested positive for an illegal stimulant after the draw with Cunningham – Tarver being fined $50,000 and the fight's result being changed to a no-decision – but now, with this new development, it's hard to see Tarver coming anywhere near close to achieving his unlikely goal of winning a heavyweight title; maybe Tarver will not ever box again at all.
Tarver, a fine fighter in his prime – most famous for being the first man to KO Roy Jones Junior in what was a truly stunning result when it happened in 2004 – had been trying to fight as a heavyweight since a move up in 2013. Tarver was telling anyone who would listen how he would defeat then heavyweight king Wladimir Klitschko if he got the chance. But the gifted southpaw struggled with another small heavyweight in former cruiserweight champ Cunningham and then things went from bad to worse.
Tarver, 31-6-1(22) and also famous for his credible acting performance in "Rocky Balboa," has also enjoyed success as a commentator. In light of these new developments, it seems Tarver will stay on the safe side of the ropes from here on in.
Tarver fought many top names during a once glittering career, including Jones (three times), Bernard Hopkins, Glen Johnson, Reggie Johnson and Montell Griffin. How history will remember Tarver, a bronze medal winner at the 1996 Olympics in Atlanta, is open to debate.