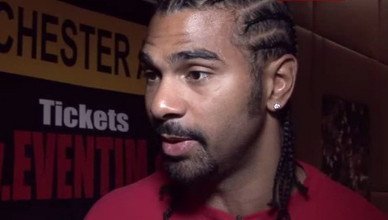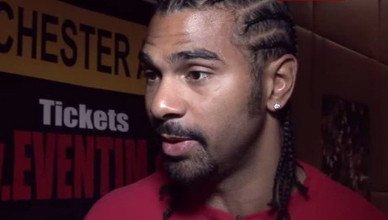 David Haye took to twitter this afternoon to quash the exciting rumour that a fight between himself and undefeated heavyweight Tyson Fury was close to being finalised.
"I did everything in my power to get Fury in the ring. Even gifting him a 50/50 split. But big chump won't sign contract 4 the fans #AllTalk", was the message the former WBA heavyweight champion delivered to his twitter follower population of almost 1 million fans.
"Can't believe team haye outed me on twitter not very professional of you guys now where do I go from hear! I can't blah any more", replied Fury.
"Mr Haye knows how to get you all going it seems. We been ready from day No 1 and still are", said Peter Fury, trainer and uncle of Tyson Fury.
Fury went on to mention that his next opponent may be Fres Oquendo (36-7), the NABA heavyweight champion based in America. The Puerto Rican native has lost bouts to Oliver McCall, Jean Marc Mormeck and James Toney amongst others.
David Haye recently withdrew from his scheduled contest with Manual Charr due to injury. From the moment this bout was postponed the seed was planted that Haye v Fury may be in the pipeline and the demand has increased as the trash talk has flowed.
Haye previously denied any interest in a domestic matchup with Fury however in a recent interview with Kugan Cassius of IFilm London 'The Hayemaker' indicated that a fight with Fury was now a viable bout.
Until now there have been positive comments coming from both camps about this highly anticipated showdown however the fight has now been thrown into doubt after this evenings tweets from both fighters' official twitter accounts.
Fury apparently feels he deserves a bigger slice of the purse and is not happy to accept a 50/50 split.
The event was expected to be an overwhelming PPV success as the interest in the bout inflated daily. Both men talk a good fight and the fans will be disappointed if this fight was nothing more than a publicity campaign.
Twitter: 'boxingroundup